Every Friday, Atwood Magazine's staff share what they've been listening to that week – a song, an album, an artist – whatever's been having an impact on them, in the moment.
This week's weekly roundup features music by Joji, Papooz, wave to earth, Terouz, Noah Chenfeld, Yin Yin, Ray Laurél, Poster Child, EMINZADA, Palmaria, Blue Darling, Juls, Medium Build, & Fake Turins!
•• •• •• ••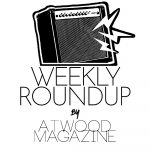 :: "Glimpse of Us" – Joji ::
Lauren Hicks, Mesa, Arizona
His first release since the 2020 album, Nectar, Joji explores the landscape of longing, connection, and the lack thereof through his latest single, "Glimpse of Us." With parallels to a piano ballad, Joji opens up his song with heartfelt chords and stripped instrumentals. The lyrics characterize his current lover as essentially "perfect." However, the tone quickly changes as he admits that he is still stuck on a past relationship–searching for "glimpses" of the old person in the new one. He wonders if maybe his past lover does the same as well.
This single beautifully navigates the hardships of a breakup, finding a new person, and learning to love them differently. Joji reels his audience in, creating an atmosphere where many people can relate their feelings. Not only does he bridge understanding, but he gives a sense of closure that no one is alone in this experience. The lyrics are simple, yet they hold a lot of weight–a depth of history, memories, and emotions. Through his internal conflict, he displays his pain, and his vulnerability allows him to connect with his listeners.
Though the song's connotation is quite literal, people can interpret it in many different ways. Perhaps a "glimpse" could be of childhood, simpler times, or even the future. Joji portrays being stuck in the middle – between letting go of the past and jumping into the future. His present self is at war, touching on concepts of self-destruction or unhealthy coping methods, as seen in his music video. "Glimpse of Us" provides simplicity and realism that can connect listeners no matter how or why they may relate to the song.
:: None of This Matters Now – Papooz ::
Sophie Severs, Boston, MA
With their third album release, the Parisian rock duo, Papooz offers listeners a quintessential tropical rock record for a summer of blissful fun. None of this Matters Now, released in March of this year, confirms that duo Ulysse Cottin and Armand Penicaut continue to be masterful curators of a fun-loving vibe. Pulling from classic American rock acts such as The Beach Boys and fusing that energy with French jazz influences, Cottin and Penicaut work more magic in these 10 tracks than ever before.
Papooz assume a relaxed sound in None of this Matters Now —  with Penicaut's smooth, warm vocals paired with Cottlin's groovy guitar licks, the record is the perfect soundtrack for any drive down the freeway or cat nap on the beach. Though, under the upbeat melodic façade lies meaning waiting to be unpacked, as the lyrics provide commentary on global warming, lost love, and wistful nostalgia. Listeners looking for an endorphin packed album full of sunshine should look no further than None of this Matters Now, a record sure to ward away the dog days of summer.
:: "calla" – wave to earth ::
Isabella Le, Garden Grove, CA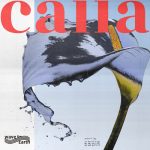 As the weather heats and days lengthen with the dawning of summer, many are looking to see blooming flowers and feel the warmth of the sun's rays after months of chill and indoors; others of us, however, dread the sticky skin, influxes of tourists, and late-night loudness that comes paired with summer months. South Korean alternative indie trio wave to earth's recent single, "calla," finds the middle ground between the instincts of summertime enthusiasts and summertime cynics alike.
Comprised of guitarist and vocalist, Daniel Kim, bassist Soonjong (John) Cha, and drummer Donggyu (Dong Q) Shin, wave to earth produces yet another mellow and welcoming tune, perfect for both semi-overcast beach days and curling up with a novel at your local cafe. With its unique blend of groovy basslines and melancholic vocals, "calla's" atmospheric tune tastefully fuses the fundamental elements of melodic dream pop and harmonic surf rock.
Though it's not the usual lively and upbeat summer anthem, "calla" will certainly be a great, unique addition to your playlist dedicated to mellower days. Whether you're spending summer playing beach volleyball and tanning on the sand, engaging in a friendly game of spikeball shark tank, or reminiscing on the past while staring out a train window, breath fogging up the glass, wave to earth's new single (and the rest of their discography, for that matter) will ease your stresses and melt your heart in the most gentle, yet striking, possible way.
:: "Burn" – TEROUZ ::
One of Montreal's best kept secrets, Egyptian Canadian artist TEROUZ made himself known to me toward the end of last year and I've been a fan ever since. To date, the singer/songwriter has three songs to his name, each of which resonates with its own distinct post-punk flavor – and while 2019's "Outstanding" and 2021's "Big Boy Games" are great songs, there's something about 2020's "Burn" that keeps me coming back to it week after week, month after month.
A feverish, smoldering track, "Burn" accentuates the signature style TEROUZ has dubbed "hypno electro-noir"; it's dark, heated, unrelenting, and achingly expressive. He comes to life through deep vocals that recall acts like Manchester's The Slow Show and The Smiths:
Babe you've been let down
You're done with this town
You wanna watch it burning up while you walk away
Babe you can call on me even if we're distant apart
No matter what just call me up
Call me anyway, come on
Whenever in doubt, it's ok
Some tame the fire but some fire deserves to burn
Let it all out
Some tame the fire but some fire deserves to burn
Speaking about the track, TEROUZ says it was born from a place of anger and despair in 2015 when he heard about the Charlie Hebdo incident. "The lyric ''some things are foul, but no one deserves to burn,' popped into my head." He eventually altered the line to "some tame the fire, but some fires deserve to burn," but nevertheless "Burn" remains a politically charged upheaval.
"I wanted to seduce by exposing vulnerability," TEROUZ explains. "Babe you can call on me…even if we're distant apart (Who doesn't wanna hear that?) I wanted to establish a haunting call for intimacy. Dangling empathy from a string for a shot at a love reaction. Building it up by opening up with my own vulnerability: 'In spite of all of the hurt, I am willing to soak you in.' For the grand finally, a blazing fire of passion…a climax of cataclysmic proportion. WILDFIRE. I want people to dance their faces off. MOVE out the days frustration on that beat."
"Burn" is, ultimately, a heated, fiery frenzy. It's a stellar song in its own right, as well as a fantastic introduction to Montreal's TEROUZ. Give this song a listen, and stay tuned for TEROUZ's upcoming debut EP, set to release this September!
:: "The Cyclical" – Noah Chenfeld ::
I've been keeping up with Noah Chenfeld for a couple of years now, ever since I reviewed his song "Stop the Bus" for Atwood back in the gloomy days of spring 2020. It's great to see that he has continued to have a productive year in 2022 thus far, first with the release of an EP, In Bounds, and now with a quick follow-up track, "The Cyclical."
Albert Einstein (probably never) said that "the definition of insanity is doing the same thing over and over while expecting different results," and Chenfeld has channeled that famous, albeit misattributed, sentiment into his new song, which is anchored by the chorus line, "If you don't change what you do, the cyclical will continue." It's a concept that the singer first conceived from within his studio in his native New York City, then hammered into shape alongside producer Jordan Witzigreuter during a trip to Los Angeles. The final result is layered with Chenfeld's signature acoustic guitar strings, along with some MIDI-trumpet notes that could easily pass for the real thing.
"The Cyclical" also comes with a one-take B&W music video in which Chenfeld performs the song on guitar, while his fellow NYC-based instrumentalist Tree Palmedo is seen playing the trumpet. "At the start of the video, Tree looks up at the sun without sunglasses," Chenfeld explains." At the start of the second verse, he does it again. Finally, by verse three, he learns his lesson and puts the sunglasses on BEFORE he looks at the sun. That was our way of portraying the song's lyrical theme." (Presto!) Chenfeld recorded the song while crafting his recent In Bounds EP, but he felt that its acoustic/folky nature would fit in better if saved for his follow-up LP. You can catch the track on that release– and also possibly see it done live during his ongoing tour with Rebounders (the duo he's in with his brother Dylan) and Australian indie rock band the Last Dinosaurs.
:: The Age of Aquarius – Yin Yin ::
Dutch band Yin Yin are one of those groups I was lucky enough to meet for the first time at a festival. I decided to listen to them live on trust, I had listened to a few of their songs distractedly but I definitely did not expect such an electrifying show. Needless to say, thanks to their new album The Age of Aquarius, we finally started the wildest dances of the festival. Lots of healthy groove, psychedelic rock that draws inspiration from Southeast Asia, and the charisma of Erik Bandt were the ingredients of one of the most amazing live shows I could ever witness. Compared to previous works, The Age of Aquarius brings with it even more samples, drum computers, and synthesizers. The result is, of course, an actual portal to another dimension, a work that transcends all geographic boundaries and reminds us that we are surrounded all around the world by so much, colorful, wonderful music.
:: "HUNTER SCHAFER" – Ray Laurél ::
An achingly raw and expressive reckoning of identity and self-discovery, Ray Laurél's debut single is as dreamy as it is utterly engulfing. Inspired by the Euphoria star of the same name, "Hunter Schafer" finds the London-based singer/songwriter dwelling in stirring depths, evoking feelings of longing and wonder, loneliness and angst against an ethereal, psychedelia-adjacent soundscape that enhances his already visceral emotions.
i should right you up
cuz you've stolen my sight
i can't see where i'm going
but baby i don't mind
if this is what it feels like
i'm blind in love with you
i should take you in
like you took the ground under my feet baby
i don't know how it happened
but darling i don't care
if this is what it feels like
to fall in love with you
"I started watching Euphoria, and like everyone else got obsessed with Jules (Hunter's character)," Laurél says of his debut. "During that time (summer of 2021) I was going through quite the identity crisis. The show really helped me feel comfortable in my skin again, especially with my newly-realised sexuality. I started dressing different, talking different even – I felt me again. I decided to make a dramatic 'Purple Rain'-esque bop almost as an ode to myself and my new found freedom. It's called Hunter, because Hunter is the embodiment of Love."
Though "HUNTER SCHAFER" is rife with aching feeling, it's truly something of a renewal – and how better to introduce oneself, than with a proper stepping up and stepping out? Laurél has set a high bar on this first song; his sophomore single, the dynamic alt-pop revelry "MANIC PIXIE DREAM BOY," sees the artist expanding his sonic palette as he soars high and sweeps low with unabating passion. It goes without saying that Ray Laurél is one to watch.
:: "Space Camp" – Poster Child ::
We all remember those crazy crushes we had when we were young. Whether it was on the popular guy in school or a counselor at summer camp, your stomach would flutter whenever they came around. Indie pop duo Poster Child expresses that gleeful giddiness in their newest offering "Space Camp." With ambient, glowing arrangements and feathery, delicate vocals the track truly evokes that fuzzy sensation.
The Nashville based pair are recognized for their psychedelic, funk-driven sonic landscapes. Vocalist/songwriter Theresa Gorella and guitarist/songwriter/producer Andrew Royal masterfully craft complex music and lyrics and then perform those tracks with a five-piece band. "Space Camp" possesses those same intricacies they are known for. The single is off of their upcoming EP Super Nova.
:: "Bloodline" – EMINZADA ::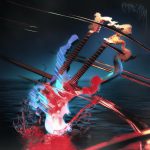 Explore multi-dimensional bliss with EMINZADA and his latest single "Bloodline." Sharing a true tale of authenticity, his latest single connotes the idea that you should be unapologetically true to yourself. Delving into echoing melodies and rhythmic beats, his latest single offers a transcending kaleidoscope into his exclusive, modern sound.
EMINZADA's true passion for connection and legitimacy is sure to resonate with listeners and their own experiences with the aim to build a community of like-minded creatives. Taking action against adversity, he sings, "Don't try to stop me, I'm trying out my new wings, I'm flying above your head, You look so small from up here".
Defining his own musical narrative, EMINZADA is proving to be a rebellious force to be reckoned with. His aspiring ambitions and true passion for people are sure to see him soar with contemporary creativity.
:: "Fast or Slow" – Blue Darling ::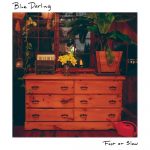 I will forever have a soft spot in my heart for gentle, emotive, and harmony-rich folk: Something about those tender tones soothes my often weary soul, and Portland, Oregon's Blue Darling embody everything you could ask for in a modern folk duo. Comprised of Ezza Rose and Craig Rupert, Blue Darling debuted in late February with "Fast or Slow," the beautifully brooding lead single off their forthcoming EP, Folded Hands. Like a blanket wrapped around us or loving words whispered in the ear, "Fast or Slow" feels familiar and comforting. It's something of an ode to love's magic and fragility; a song that steps back to marvel at this amazing thing in our lives:
A crazy fit of silence in an awful lot of noise
A spark that spins in darkness weaves between the barroom boys
She settles just like lightning touches down from the sky
Breaks like fireworks on the Fourth of July
Fast or slow
Pluck it if you want it more than to watch it grow
Cut it down to count the rings if you think you need to know
How far we've come
"This song was an amalgamation of things," Craig Rupert explains. "A guitar riff I picked around on for almost a year, an old lyric about a saucy but fun-to-be-around ex, a literal reference to daffodils left on my dresser after they were ripped out of the ground one night. I then started thinking about how strange it is to rip a living thing out of the ground to show affection for someone. If a love burns too bright it seems destined to fail, but maybe that's the intention."
Blue Darling recently released their second song, "Ain't No Ash Will Burn," once again affirming their newfound place in my heart. "Love is a precious thing, I'm told; it burns just like West Virginia gold," the pair sing, their voices delicate atop an atmospheric glaze of guitars and keyboards. Needless to say, Blue Darling have me hooked.
A mason jar of daffodils on my dresser at their wake
Where petals pose a monument to dreams of pouring rain
A vase is just a vessel for a heart that's hard of feeling
Wrapped in a cage of ribs, a ticking beating
:: "Summer Thing" – Juls ::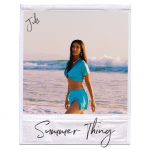 Los Angeles artist Juls recently dropped her latest single "Summer Thing," symbolizing an ocean-inspired soundscape and dreamy melodies throughout. Transpiring troubled tales of love and the exploration of young adulthood, "Summer Thing" explores the journey's true highs and lows. In her words, "I do believe that my sound reflects the feeling of the ocean, and a shared thread of ambiguity and ethereality runs through both."
Diving, quite literally, into her compelling narrative, Juls' pairs breathtaking lyrics with harmonious highs and lavish lows. Her true musical passion radiates in her latest tune, symbolic of contagious, dreamy pop that is sure to see this tune spinning on repeat this summer. Jam-packed with metaphors and melodies, Juls shares, "I feel like life is a lot like swimming in the ocean: scary, exhilarating, dangerous, beautiful, and breathtaking at the same time". Needless to say, Juls is carving out her own style and musical persona with an enchanting single that is sure to enrich listeners with her true passion for storytelling.
:: "Odissea / Astronave"- Palmaria ::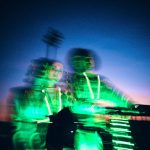 Palmaria unveil their sparkling new release "Odissea / Astronave" written entirely in Italian. Listeners are swept away by their lush, dreamy sonics and passionate vocals. There is a serene, soothing nature to the track that feels so compelling and organic. The pair reveal, "We're always inspired by natural elements, in this case specifically we focused on space and the moon and everything that's influenced by them. We connected these elements and how they move and evolve with our experience."
Alt pop duo Palmaria grew up in a small town in Italy, but are now based in London. Inspired by acts like The xx, their wistful style stunningly transcends time and place. Members Giulia and Francesco are quickly rising up in the indie scene, mesmerizing listeners with their warm, inviting sound.
:: "comeonback" – Medium Build ::
Following "The Cyclical" by Noah Chenfeld, I guess it was just my fate to come across one-shot music videos this week. "Comeonback" keeps that trend alive with a clip that conjures thoughts of the Copacabana scene in Goodfellas as we follow Alaskan singer Medium Build from behind as he weaves his way through a kitchen, café and finally upstairs to an attic, all in a single take. He can be seen conversing with a couple of friends along the way, apparently in an effort to make up for some past troubles.
According to Medium Build– whose real name is Nick Carpenter and is a resident of Anchorage– that ties into the song's main themes of "friendship, forgiveness and checking our blind spots." He seemingly has had uneven luck with making genuine connections in the past (one of his songs is called "Good At Being Lonely," after all), so it's encouraging to see him make an effort at getting things right this time around. Plus, the "R&B-tinged, guitar-driven production" that characterizes much of his output is successfully incorporated this time around as well. I can't say I've gotten to review too many artists from Alaska throughout my time at Atwood, but I'm glad that Medium Build has helped me to even that imbalance!
:: "Afterwards" – Fake Turns ::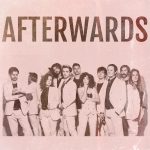 A dynamic disco punk tune with an unapologetic strut, Fake Turins' "Afterwards" is a smoldering, seductive song full of fire and flare. The London band's last single of 2021 is enchanting, and just erratic enough to instill a little bit of chaos in the soul.
Afterwards / This Could Be Yours
Individualise / A life made solely of doors
Because I've gone grey tonight & the others are dismayed
A Whole Holy Light to leave what we've made
Cos if I've got patience and you've got time
& we've got nations with misplaced pride
A fake temptation and ministered fights
A strong mans call with nothing to hide
As it happens, feeling that chaos is kind of the point: "We want the listener's heart to follow the tempo and steadily burn with the anticipations and frustrations of a modern existence," frontman Dominic Rose explains. "The lyrical sentiments explore overconsumption and a spiritual boredom."
He continues, "We wanted to capture the trance of repetition. Allowing the music to naturally reflect the revolving door experience of strife — where the need to walk with purpose can end up commodifying our time & reducing it to a series of passages, rather than rooms to fill with joy. The saxophone is the first instrument we use to break that cycle and sail through the top line reaching for a collective existential grief."
There's nothing quite like the impact of a song that stirs up unexpected emotions within. "Afterwards" hits with charming force and dramatic, sweeping passion, seducing the ears and hypnotizing our hearts from soothing start to frenetic finish.
There's a listless light, an incredible force
I'm a crook with time, not gonna give you any more of my time
Well the Tainted Cry that follows you home
whose turn to buy I covet my own, and then I covet all of yours
Cos if I've got patience & you've got time
We've got nations with misplaced pride
cos a fake temptation with ministered fights
A straw mans call with nothing to hide
— — — —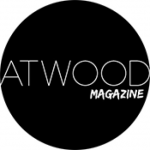 :: Weekly Roundup ::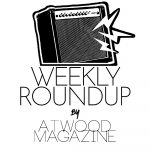 ---
:: This Week's Features ::
---