An achingly poignant and cinematic elegy of sorts, Axel Flóvent's breathtaking "Picture of You" (ft. Hayden Calnin) blends emotions of regret with those of hope as the artists find a meaningful, vulnerable vessel of love and connection.
Stream: "Picture of You" – Axel Flóvent, Hayden Calnin
---
Our loved ones won't likely hear all of the things we want to tell them in their lifetime, but we can still find a voice for everything we want to say – even after they have passed. In his heart-wrenching latest single, indie folk singer/songwriter Axel Flóvent sings to and for his late grandmother, spilling his innermost feelings in a moving and powerful moment of honesty and wonder. An achingly poignant and cinematic elegy of sorts, the breathtaking "Picture of You" featuring Hayden Calnin blends emotions of regret with those of hope as the artists find a meaningful, vulnerable vessel of love and connection that transcends time.
It's a reminder, to all of us, that life is precious and shorter than we think – and our opportunities to be with and to be heard by the ones we love are limited in number. Say what you want to say while you can, and put the rest in song.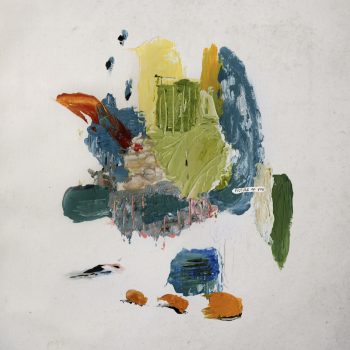 I wish I knew what you thought of me
If your loved ones ever said my name
I could have paid more attention to you
And maybe done things differently
Never broke the wall
Just stood there growing taller
Feeling left out of my own town
Atwood Magazine is proud to be premiering "Picture of You," taken off Axel Flóvent's forthcoming new collaborative EP Coexist (out 2022 via Nettwerk Records). A project including guest vocals from Plàsi ("Chaos"), Ciaran Lavery ("Give In") and Hayden Calnin, Coexist will follow Axel Flóvent's debut album You Stay by the Sea, whose long-awaited release in January 2021 found the Icelandic singer/songwriter tapping into his full potential as a storyteller, a sonic architect, and a weaver of wonders.
In previously premiering Flóvent's 2018 single "Years" (which ended up on the EP Youthful Hearts), Atwood Magazine praised the Reykjavík-based artist for crafting the kind of timeless, universally human ballad that will outlast us all: "What begins with touching vocals and raw folk acoustic guitar work builds (with violins, various percussion, and more) into a magnificent soundscape of palpable emotional energy… To say "Years" is breathtaking feels like an understatement: It's mood-enhancing, a brilliant expulsion of nerves and inner torment actualized through heart-wrenching song… [It] captures life's ephemeral grace and timeless beauty."
Needless to say, "Years" was neither the first, nor the last time Flóvent has left audiences spellbound. The past three years have seen a vast array of creative soundscapes come to life through spirited ventures into stunning ballads, stirring indie folk anthems, and everything in-between. The forthcoming Coexist EP is a testament to the sparks that fly when people come together – and as such, it's a deeply human and deeply visceral collection. Following this past June and July's singles "Give In" and "Chaos," "Picture of You" is a tender outpouring of rather turbulent emotion: One can instantly feel the turmoil from which this sweet song, with all its pent-up energy and words unspoken, came: But through patience, passion, and many a sweeping, graceful, elegant, and organic orchestral flourish, "Picture of You" arrives at last with all the love a heavy heart can muster. Together, Flóvent and Calnin sing a plaintive, intimate chorus:
I hold you in my heart
Even though I never gave you all
Ashamed I drew a line
And never walked past the feeling
Made ideas of your being count
For Flóvent, this song helped set a plethora of complex emotions free. "This summer, my nana passed away, and it made me think about all the things I wanted to tell her and talk to her about," he tells Atwood Magazine. "We were never close and It was a struggle to change it the older I got. I remember when I was a kid how I wanted to develop more of a bond with her and grandad and didn't find a way to. So, I wanted to write this song with a message to them.
"It was a beautiful experience writing this one with Hayden, he opened up the ideas I had and took them further where I felt limited – as a starting point he had this old demo that was a perfect template for me to add ideas to, and he took it to this vulnerable place with all his amazing harmonies and instrumental craftsmanship, so happy we got to work on this one together."
Another indie folk artist (and one of Atwood Magazine's artists to watch) with a recently-released album worthy of everyone's attention, Hayden Calnin has proved himself a beacon of evocative expression, cinematic charm, and orchestral, ethereal enchantment over recent years. His voice adds warmth and texture to Flóvent's performance, allowing this song to reach its fullest potential for both listener and artist alike.
"It was so nice to finally be able to write something with Axel, and this was one of those songs that just ended up being so easy and fluid in its creation," Calnin shares. "What started as an old idea of mine on a hard drive that was probably never going to see the light of day, ended up being transformed and developed into such an emotional and personal song for Axel and myself. Axel had such a way of bringing new life into something that was collecting a lot of dust, and as soon as I heard what he initially did with the song, I was truly just in awe. He has such a way with words and melodies, and it was a real treat to finally write something together."
A reflection of these days
It's a practice to grow closer
And not to hide in the woods
When they need a better understanding
I was seeing double
Or at least I thought, oh oh
You gave me strength to notice it
On your last day
Beautifully bittersweet in the best of ways, "Picture of You" is a loving tribute that doesn't shy away from life and death's complexities. The nature of Flóvent's relationship with the deceased is not sugarcoated; if anything, he delves into the depths of this grandparent-grandchild and lays it wide open for all to hear, feel, and explore. This touch of reality bodes well for a song that is sure to leave listeners shivering in wonderment, and perhaps anxious to call or text a loved one. Axel Flóvent and Hayden Calnin have reminded us through music that life is precious; that we should savor and cherish our time with our loved ones. That they have done this in a song we can come back to at any time we like is a gift that promises to keep on giving for weeks, months, and years to come.
I hold you in my heart
Even tho I never gave you all
Ashamed I drew a line
And never walked past the feeling
Made ideas of your being count
— —
Stream: "Picture of You" – Axel Flóvent, Hayden Calnin
— — — —
? © Viktor Daði Einarsson
:: Stream Axel Flóvent ::
---