Following the release of her debut EP, 'So Romantic', LA-based singer/songwriter Allie Crow Buckley talks turning to songwriting, learning the craft, and the things that influence her approach to life.
---
Listening to the music of Allie Crow Buckley can have a real cleansing effect on the senses. The combination of naturally powerful vocals and laid-back instrumentation has the absorbing aura of being by the sea, bare feet sinking into sand while the water calmly sparkles in the forefront. It's freeing like strolling across rocks and climbing trees under a warming summer's breeze but with sincerity too, the songs' narratives stemming from heartbreak and yearning. Therefore the listener is taken to a paradise where the tranquility causes them to reflect; the kind of journey people go on to "find themselves."
I'm bumming everyone out, I'm letting everyone down
They're telling me there's still time that I can still get out
But he's my man, he's the one I want
He's my man, he's the one I want
So they don't care what I do anymore
My ship has set sail, I'm waving
To the friends on the shore I'm bailing
– "Captive," Allie Crow Buckley
Allie Crow Buckley's debut EP So Romantic (released February 5, 2019) encompasses all of this with the addition of storytelling lyricism. First singles "Cusco" and "Captive", garnering attention last year, have a longing that's channeled through Buckley's elongated vocals. "Cherry Stems" is an energetic leap into the hypnotic powers of new love, formed through scene-setting leisurely imagery such as "I can see you now, getting stoned on your chaise lounge / It was so romantic, watching you blow smoke rings in your white linen" while "Fool Around" is a lonesome, dreamy, questioning of strength. 
On either end of this collection of songs are "As I Walk Into the Sea" and a cover of Black Sabbath's "Changes," both slow-paced and emotionally driven. The cover is a fitting conclusion, summing up the notion of change that has accompanied Buckley through the creating of the EP while also exemplifying her sound. With alluring voice varied in pitch but consistent in volume and nonchalant guitars and deep buzzing of synth, it's a sound that floats somewhere between haunting and reassuring.
Lost in love,
Or some kind of illusion
I bow to the moon above
And follow the light that flickers
Did you turn it on
Or was it just an illusion?
Lost in love
– "Cherry Stems," Allie Crow Buckley
I've been inhaling second hand
smoke in a city far from yours
And I've been loving a man
with a freckle under his lip
and Carl Jung up on his wall
And what he didn't know was
I'd be yours in time
And you've been whispering
to me through the ether
Letting me know you're mine
– "Cusco," Allie Crow Buckley
So Romantic was recorded in Los Angeles where Buckley's now based. Growing up, she was always surrounded by the ocean- having resided in Mendocino, New Zealand, Venice Beach, and Malibu- and this has come to embody personality and music. The country sound of her self-titled EP, released in 2017, has since developed into something more rounded and distinctive and touring as opener for Van William has given greater exposure to live environments. 
So Romantic is, then, the self-created introduction to Allie Crow Buckley, accompanied by innate visuals: classical art, the sea, flowing hair and silky dresses. Atwood Magazine caught up with Buckley to get to know more about the music, the artist, and the inspirations.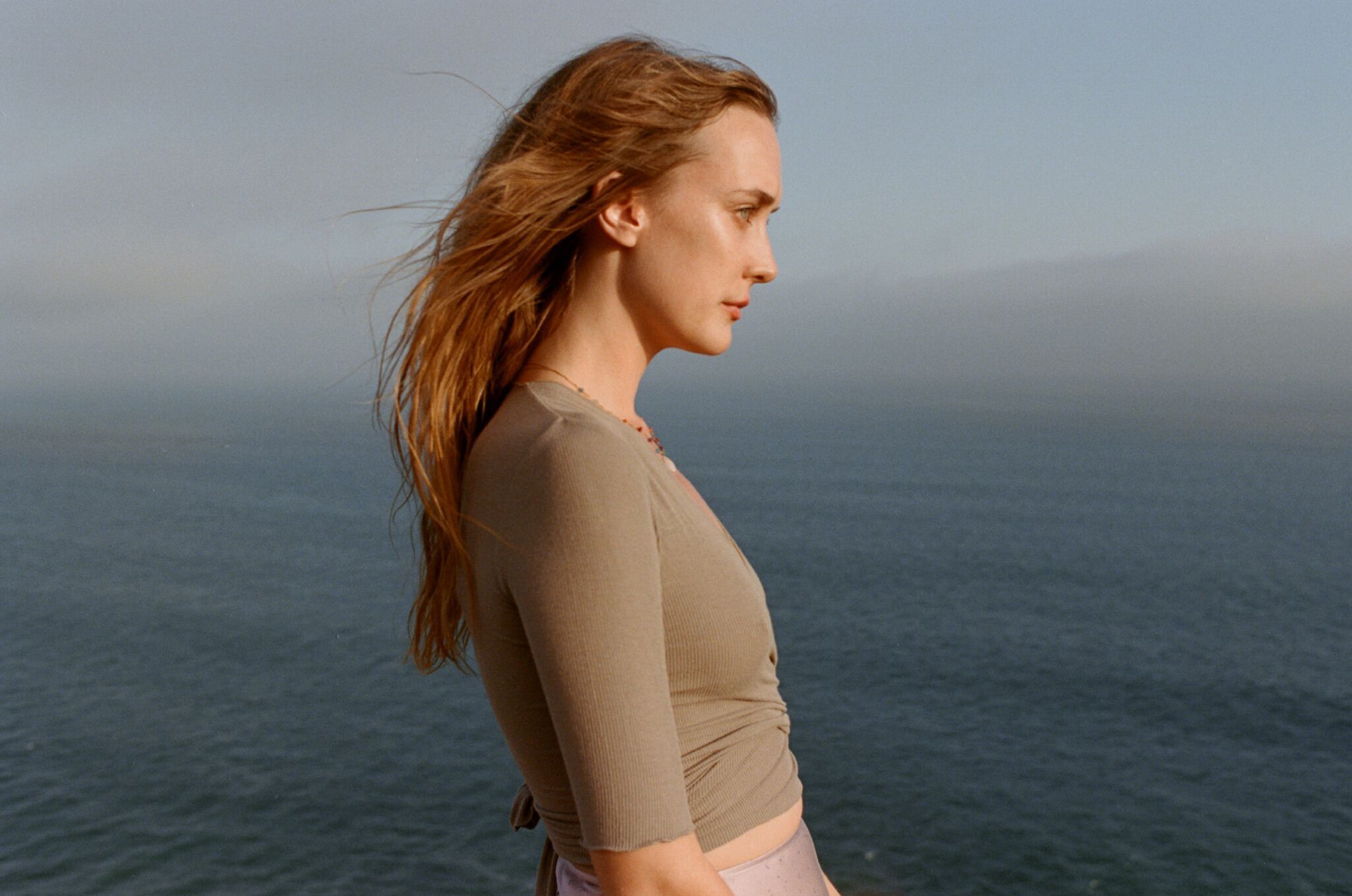 A CONVERSATION WITH ALLIE CROW BUCKLEY
ATWOOD MAGAZINE: YOUR EP, SO ROMANTIC, WAS RELEASED NOT LONG AGO. HOW HAS IT BEEN SINCE IN TERMS OF RECEPTION AND EMOTIONS?
Allie Crow Buckley: I'm so happy to have it out. It's my first proper EP release so just having that kind of weight behind it and full collection that people can grasp on to has been super positive and just hearing responses from people all over makes me super happy. It's been really great so far.
ONE THING THAT STANDS OUT IS THE MIX OF SONGS. THERE'S THE REALLY DREAMY ONES AND THEN THERE'S THE MORE HAUNTING AND DRAMATIC ONES SUCH AS THE OPENER, "AS I WALK INTO THE SEA." COULD YOU TALK ABOUT HOW YOU DECIDED UPON THE SONGS FOR THE EP. ALTHOUGH YOU RELEASED ONE IN 2017, I FEEL LIKE SO ROMANTIC IS THE INTRODUCTION OF YOURSELF.
Allie Crow Buckley: Exactly, exactly. The one at the end of 2017 was one of the first times I had even sung into a microphone so it was all very fresh. The fun thing about this EP and how we did it is we released those two singles last year but we were doing it in chronological order of how I was writing songs. So all of the songs on the EP apart from the Black Sabbath cover are the five most recent songs that I've written. I was working with Mike Viola and Jason Boesel and we were recording in this tiny little studio and I would bring in a song and then we would record it. It took a little while because it was sporadic sessions, once every two months. But it was a cool process to go out and do it over the span of ten months because I'd be working on one song and then bring it straight in and we'd work on it and record it. So it was kind of the schema of my year and the things I'd been thinking about and writing about and the different waves of emotions.
YEAH THE COVER OF "CHANGES" IS REALLY LOVELY AND HYPNOTIC AND I WAS GOING TO ASK WHY YOU CHOSE IT BUT YOU'VE NOW JUST EXPLAINED THAT. I GUESS IT'S KIND OF RELEVANT BECAUSE THE EP'S SUMMING UP YOUR YEAR.
Allie Crow Buckley: Yeah and I LOVE Black Sabbath so it was a really fun cover to do. It was really awesome to have a female voice because it's one of their tender ballads.
IT WORKS REALLY WELL.
Allie Crow Buckley: Aww thank you!
YOU'RE WELCOME. THERE'S A FEW OCEAN REFERENCES AND SEA METAPHORS IN YOUR SONGS. HAVING GROWN UP LIVING BY OCEANS, I WAS WONDERING IF YOU COULD GIVE AN INSIGHT INTO THESE UPBRINGINGS AND HOW IT CAME TO IMPACT YOUR CREATIVITY.
Allie Crow Buckley: I would say that I'm very inspired by my surroundings and being that I've always been by the ocean it created the person that I am. It's such a powerful force and it's my favourite place in the world to be, in the ocean and by the ocean, on the beach. So it made me who I am and influenced my creativity because it was such a big part of my life and such a big part of me. I love the water so much and I'm so lucky to have always grown up by the ocean.
I'M SO JEALOUS. I WISH I HAD GROWN UP BY THE SEA LIKE THAT.
Allie Crow Buckley:  Aww it's really great. It's so massive in every way and feels so good. It's such a cleansing, awesome, force of nature. I'm so grateful. I can't imagine my life not being by the sea.
YOUR SONGS ARE LED BY YOUR VOCALS WHICH ARE REALLY RICH AND POWERFUL. HAS YOUR VOICE ALWAYS BEEN YOUR INSTRUMENT? WERE YOU A SINGER AS A CHILD? YOU SAID EARLIER THAT YOU ONLY STARTED PERFORMING THE OTHER YEAR.
Allie Crow Buckley:  I was in choir growing up but I was very shy about performing. I grew up being a classically trained dancer so I felt comfortable on stage but not ever speaking or singing. So for me music for a long time was very private and ever since I was a child I was a big fan of poetry, mythology, and creative writing so the words were always very important to me and then the musicality happened once I decided to pursue music. And then the voice I guess is just how I sound [laughs] I'm glad you like it!
WHAT WAS THE MOMENT WHEN YOU WANTED TO PURSUE MUSIC AND PUT YOUR WRITING INTO SONG?
Allie Crow Buckley: I've always been such a fan of music. I come from two parents who are such music lovers so it was always a part of my life. It was always there but never something I wanted to do. But maybe when I was 22, in New York, I decided it was something that I wanted to pursue. It was strange. It just happened and I decided to try something new and put my words to song. And I love it so much, it's been really fun honing the craft and growing over the past few years.
YOU HAVE A REAL SWEET WAY OF BALANCING HEARTBREAK AND ROMANTIC TROUBLES WITH A KIND OF LAID-BACK BREEZINESS. IT'S A WHIMSICALITY THAT EMPHASISES HOW FANTASIES CAN OVERPOWER REALITY. HOW MUCH OF YOUR SONGWRITING IS BASED ON REAL LIFE EXPERIENCES AND DO YOU FIND PUTTING THINGS INTO MUSIC A GREAT WAY OF DEALING WITH EMOTIONS?
Allie Crow Buckley: Great question. I do. Right now all my songs are based on personal experiences and songwriting and creative writing and poetry isn't the only way to process emotions but it's such a powerful one. It's such a wonderful way to make light of how you're feeling or to find a different perspective to how you're feeling. Almost empathy for yourself. And I think it's the most cathartic thing. I'm so grateful for song over the past few years, learning to write music and songs.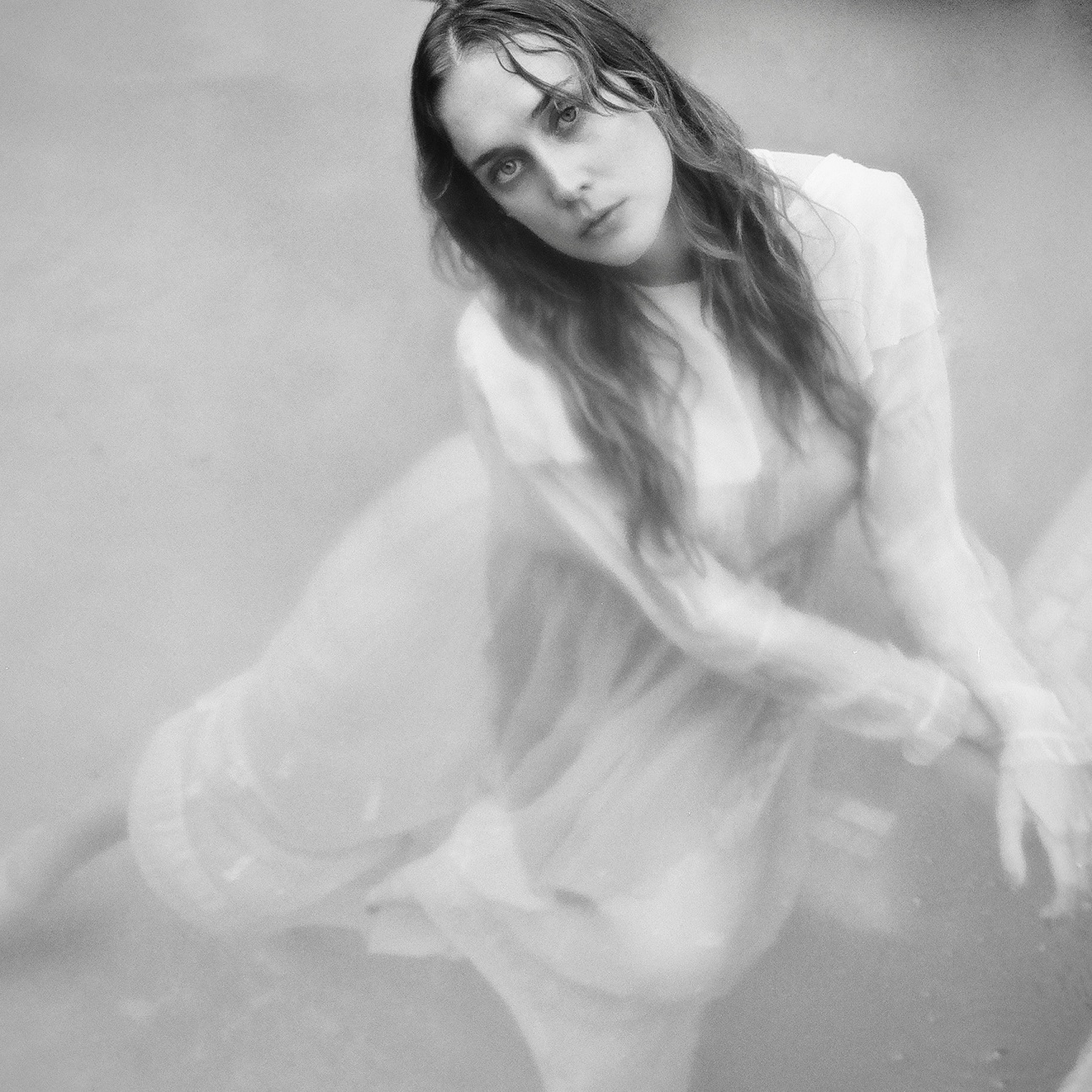 I AGREE. ON A DIFFERENT NOTE, I REALLY LOVE HOW YOUR INSTAGRAM PAGE IS FILLED WITH CLASSICAL ARTWORK. I'M CURIOUS TO KNOW WHAT YOUR RELATIONSHIP WITH IT IS. I IMAGINE YOU HAVING STUDIED LIKE ART HISTORY OR SOMETHING IN THE PAST.
Allie Crow Buckley: It's interesting. So I never studied art history but classical things are something that I've always loved. It's a very funny thing, my parents make fun of me. I love classical music and I love classical artwork and it's just something I've loved since as long as I can remember. When I lived in New York I used to go to the Met Museum every week by myself and spend a few hours there and just walk around. Those pieces of art make me so happy, the beauty and playfulness that they have.
ONE OF MY FAVOURITES YOU'VE FEATURED IS OF A WOMAN FLOATING ON A RAINBOW OVER THE SEA. DO YOU KNOW WHO THIS IS BY?
Allie Crow Buckley:  Ahhh I love that one! It's such a good one. Henry Mosler. That one cracks me up. They're just so humorous and playful and you think about how much time they spent with each piece. It's like with songwriting for me, it can go either way. You could sit down and write a song in thirty minutes or it's something you come back to for months and slowly chip away at it. I just love everything about those paintings. Did you see the one I put on today? 
YEAH WITH THE CHERRIES AND THE TORTOISE.
Allie Crow Buckley:  It cracks me up. And often they're details in a larger painting. So that's a tiny part of a larger work and it's just those sweet little messages artists send to themselves.
WHERE DO YOU COME ACROSS THEM, LIKE THAT ONE FOR EXAMPLE? DID YOU JUST FIND IT OR DID SOMEONE SEND IT TO YOU?
Allie Crow Buckley: I have lots of books so if I see one I take a photo and there are a few accounts that I love. It's just so fun. It's so cool now with Instagram because in Los Angeles there isn't a lot of places to see classical work.
IT'S SOMETIMES DIFFICULT TO DISTINGUISH YOU FROM THE PAINTINGS, WHICH I THINK ADDS A REALLY CHARMING QUALITY TO YOU AND YOUR MUSIC. IT'S CLICHE BUT IT'S LIKE HOW FLORENCE WELCH IS OFTEN DESCRIBED AS PRE-RAPHAELITE AND BECAUSE OF THAT THERE'S MORE MAGIC SURROUNDING HER. AT THE SAME TIME THOUGH IT KIND OF WORKS WITH YOU BECAUSE CREATING A SONG IS IS LIKE PAINTING A PICTURE. DO YOU SEE MUSIC IN THAT WAY?
Allie Crow Buckley:  Aww that's so sweet. That's why I feel so grateful to have such artistic friends, photographers, and how they see me in that way. It's such an honour because I feel such kindred spirit to the paintings, aesthetic, way of life, and just the dedication to art that once was. I've posed for paintings before and to pose for a painting is so exhausting.
HOW LONG DOES IT TAKE?
Allie Crow Buckley: You do like four hour sessions. You'll do thirty minutes and then take a break. But it's such a dedication. And with those they would come back for weeks and resume the same pose and for both people, muse and artist, there's the dedication. It's wonderful. But that friends view me in that way is just so sweet.
I'VE NOTICED THAT YOU'VE HUNG OUT WITH MAGGIE ROGERS AND PHOEBE BRIDGERS, TWO STRONG FEMALE SINGER-SONGWRITERS. SINCE ENTERING THE MUSIC SCENE HAVE YOU FOUND THAT YOU'VE BEEN PART OF A CLOSE COMMUNITY?
Allie Crow Buckley: I am so so grateful especially for the young female artists in the community. Here in Los Angeles the community is so tight knit and wonderful and people are so willing to help and collaborate and be a part of each other's music. But those two in particular are such incredible female musicians. Maggie's been a friend of mine since I was eighteen and Phoebe is just such a wonderful woman. It's so fun to watch her.
YEAH I LOVE THEM BOTH AS WELL.
Allie Crow Buckley: I'm so grateful for this new wave of young women artists and writers who cherish songwriting coming up now in the music industry creating beautiful quality work. They're just so inspiring, I love them so much. There's so many. 
IS THERE ANYONE AT THE MOMENT YOU RECOMMEND WE SHOULD LISTEN TO?
Allie Crow Buckley: I'm very obsessed with my friend's record. It's called Terri Terri. He just opened for my for my EP release. It's very artistic and beautiful. He also recorded all of his songs to tape which I have a soft spot for me. I'm also very excited for Jenny Lewis' new record because she's so cool and such a wonderful inspiration.
BACK TO THE PROCESS OF MAKING YOUR EP: WERE THERE ANY STAND-OUT MOMENTS WHEN BRINGING IT TO LIFE?
Allie Crow Buckley: So fun. We recorded it all at Mike Viola's home studio. So it's this tiny little studio which he calls 'Bare Bones' because it's just the bare necessities. It was just a warm, welcoming time creating and trying things. We'd track a whole day of something and then listen to it back two weeks later. Also it was at his family home and he has two adorable daughters and sometimes they would just jump through the studio doors. It was an amazing burst of childlike energy. So the whole process was so positive and nurturing. Mike and Jason really brought my sound out of me compositionally and tonally. We altogether found the sound and that was such a special time. It was so cool that it was over the span of ten months. It's such a long time.
THAT'S SWEET. SO HAVE YOU GOT ANY PLANS IN THE NEAR FUTURE THAT WE SHOULD KNOW ABOUT?
Allie Crow Buckley: I'm going to get things organised with the EP and I'm doing a show in the desert mid March which will be fun. It's all so fresh so I'm like ahh I don't know. Hopefully get some tours this year in support of the EP.
— —
— — — —
Connect to Allie Crow Buckley on
Web, Instagram
? © Annabel Mehran