Picture This discuss their highly anticipated return 'MDRN LV', the accompanying excitement, their ever-changing evolution & more!
Stream: 'MDRN LV' – Picture This
---
Picture This' MDRN LV is a powerful statement of intent. With their sophomore album (released February 15, 2019 via Republic Records), the Irish four-piece have managed to retain the beautifully raw lyricism that first garnered them a legion of fans while developing in their sound organically, in a way that's a testament to their ambition and growth. While some tracks such as "Magnet" wouldn't feel particularly out of place on their acoustic-led self-titled album, most of the tracks on MDRN LV feel polarizing different when juxtaposed their breakthrough tracks as "Take My Hand" and "Addicted to You."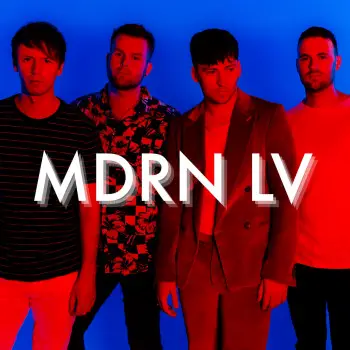 Straight out of the gate MDRN LV radiates with excitement, the leading track "Modern Love" endlessly excites as the band relish in their new-found sound. The track's lyricism feels more introspectively reflective compared to the reactionary, emotionally sensitive lyrical sentiments found on their debut, but it still manages to captivatingly absorb you in a way that few bands can.
"Everything or Nothing" serves as a highlight of the album, capturing a resounding essence of heartache with stunningly catchy lyricism that manages to effortlessly occupy your headspace in a truly unparalleled fashion. Every single track on the album possesses its own unique sonic identity; there's an unmistakable sense of ambition and yearning to innovate from a band who could have easily played it safe with their sophomore effort.
What's so special about both this album and their debut is that every single song has the potential to be someone's absolute favourite. If you surveyed all 65,000 adoring fans who'll see Picture This when they grace 3arena in Dublin in March for a 5-night stint, it's highly unlikely that'll there will be a universal consensus about their standout track.
Instantly memorable, emotionally vulnerable and stylishly slick; MDRN LV has the potential to take Picture This to unimaginable heights. Atwood Magazine spoke with Picture This frontman Ryan Hennessy and drummer Jimmy Rainsford, the band's other lead songwriter, two days before the release of MDRN LV to discuss the evolution of their sound, their songwriting process, and more!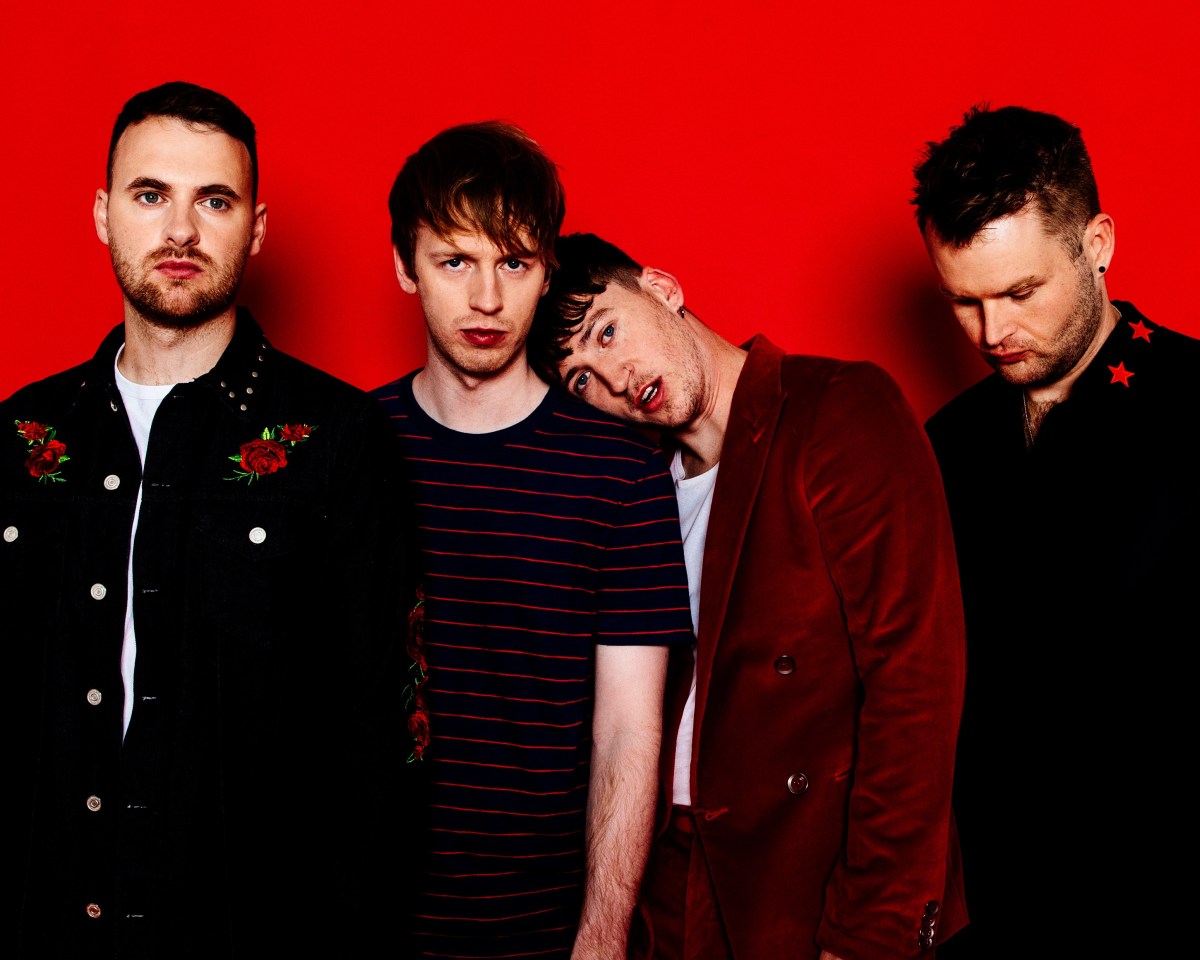 A CONVERSATION WITH PICTURE THIS
Atwood Magazine: "One Drink" was the first song released from MDRN LV and served as a showcase for your new sound. What was it about that track that made you want to release it first?
Ryan Hennessy: That song is the most different song on the album, so we wanted to bring it out and show people that we're not just one type of genre; we wanted to show that we wanted to progress with our sound. That was the idea behind releasing that one first. It was almost like a shock value in a way. It's the most different song on the album that we could of release so for us it felt like the perfect choice.
"Everything or Nothing" is an absolutely amazing tune, and features some amazingly thought-provoking lyricism. What was the creative process of that song like?
Hennessy: That song went through two different versions. We started off with a stripped back acoustic-rock version, that's just how the song was written originally. Then it fell by the wayside because it didn't fit in with the rest of the songs sonically. But Jimmy loved the song so much that he went and basically recorded a whole new song around the original vocal take, and it is the song it is today.
It's become a complete fan favourite right away. I was shocked by the response, obviously I was very confident in the song, but I just didn't think it was going to connect in the way it did but I'm glad it did.
Your debut album was insanely successfully, especially within Ireland. Do you feel there was any pressure on yourselves to maintain to try and maintain that level of success or emulate the style of the first record in any
way?
Hennessy: We didn't feel any pressure at all , to be honest, we didn't really think about it. We've been asked that a few times by people and it's not until people said it to us that I realised that maybe we should have felt a bit of pressure. But I think it's good that we didn't.
We were just so confident, and we just create music all the time, so it didn't feel like recording a second album; it just felt like recording music we love. It just kind of culminated in an album and we were ready to release an album again very quickly. So we did MDRN LV and we're very happy with it and very confident in it.
The first album is a good thing to keep us competitive with ourselves, so we just tried to better what we already had done and just progress and expand. I think we've done that and more with this album.
On the latest album, there's a big spectrum of sounds and while it sounds like an evolution from your first it still keeps the same emotive lyricism and charm. How would you describe the sound of MDRN LV?
Jimmy Rainsford: It's to do with the progression of our sound. I think we wanted to experiment more with the production side of things because we produced the album ourselves. We wanted to create more of a soundscape. The first album was very acoustic driven, and every song was driven by an acoustic guitar. Whereas, on this album, we wanted to be completely free and driven by any kind of instrument or melody. I guess that's what made it have such a spectrum of sounds because we didn't have any limitations. We wanted to be completely natural with our sound and progression and I think it paid off.
When did you realise that MDRN LV was going to be the overarching theme of the album?
Rainsford: We realized that when we recorded the song and it was such a massive statement. Modern Love meant so much to us. I think what really made us think about that song in that way was we could have named any song on the album Modern Love and it would have made sense. That's what made that song form the concept and be the flagship song for the album and, of course, the title.
Your music is almost painfully relatable, do you rely on past experiences when it comes to songwriting or do you find inspiration from elsewhere?
Hennessy: It definitely comes from past experiences; every song is very personal. Sometimes it's an exaggeration of a situation; sometimes it's very direct. It's a natural thing to write so naturally and painfully honest originally, it wasn't a conscious thing. It's only when people start saying "wow that's very honest and open" that I kind of realised. It was just how I began writing songs. That's why they connect because people can really relate to them and people have experienced the same things that I'm talking about. That's why they connect on a mass scale, I think.
Do you think the songwriting process has changed from the first album compared to the second?
Hennessy: Yeah, it definitely has. With the first album, most of the songs were written on an acoustic guitar from start to finish and we built the songs around that. Whereas, this time they kind of varied between that and me just singing a melody directly into my phone with lyrics then sending it to Jimmy. Then he'd come up with some chords on the piano or something and send it to me. So it was kind of a combination of those, so it was very different.
I found it a lot more freeing because I'm not a great guitar player so for me to be able to put that down and just be able to freely sing melodies into my phone then have Jimmy build around that freed me up a lot. It was a lot more enjoyable, even though I loved writing the first album, I just found it a lot more freeing the second time around where I just singing whatever I wanted to melodically.
The first time I heard "Magnet" I was instantly spellbound. What was the writing process like for that one?
Hennessy: I had written that song quite a while back then when we in a studio in LA, I just kind of played it on my phone. We were with Jayson Dezuzio, who helped us with the album as a producer, and we played it for him, and he really loved it. I just had a verse and chorus at the time, with some basic chords, and he said he loved it and we just started working on it.
We got really engrossed in the creation of the song and so engrossed, in fact, that there was an earthquake outside and didn't even realise. Someone came running in asking if we were okay and we were like "yeah, why?" and they told us about the earthquake.
The album comes out on Friday, what song are you most looking forward to people hearing?
Hennessy: For me it's "Broken." I just love that song and I think people will connect to that song. I'm really excited about where it may go.
Rainsford: I'm most looking to everyone hearing "Hurt Nobody." It sounds very different from the rest of the album. I just love that song, I love the feeling it gives off. It's a good anchor point for the whole album. It's a very electronic yet meaningful song.
You're embarking on a huge 2019 tour including dates in America and 5 nights at 3 Arena in Dublin. What does it mean to be able to play to 65,000 over 5 consecutive nights in your home country and tour across the world?
Rainsford: It means a whole lot to be able to do that, especially considering we've only been a band for a few years. To be able to play gigs that big is incredible. To see have the reaction that people have to the music that they actually want to buy tickets to see us play is huge because it's something that a lot of acts don't really have.
We play all our instruments, we put on a big show and we're like a traditional band. We can't wait to play all these new songs live because that's the way they're supposed to be heard. It's the most enjoyable thing to be able to travel and play for people in different corners of the world.
Lastly, what excites you the most about this upcoming year, and the ways in which you can share MDRN LV with your audience?
Hennessy: The most exciting thing, first of all, is releasing the album on Friday which is insane. We've been looking forward to this for so long and it's unreal that's actually happening in only a matter of days. Then getting to tour these new songs, as well as the old ones, around the world is incredible. For me, playing live is my favourite part of what we do so I'm really excited.
These songs are a lot more ramped up than the ones on the first album so they're going to be great songs to perform live and we're looking forward to recording the rest of our next album, which we'll do on the road I'm sure. We've already done a lot for that album so we're just really looking forward to where this album of songs is going to take us. I'm very excited and I'm really looking forward to the year ahead and where MDRN LV is going to take us.
— —
— — — —
? © Katia Temkin
:: Stream Picture This ::
---
:: Picture This Tour ::
4/22 Toronto, ON The Velvet Underground
4/23 Montreal, QC L'Astral
4/24 Cambridge, MA The Sinclair
4/26 Pittsburgh, PA The Club @ Stage AE
4/27 Washington, DC Rock & Roll Hotel
4/30 New York, NY Irving Plaza
5/1 Philadelphia, PA The Foundry
5/3 Columbus, OH The Basement
5/4 Nashville, TN The Basement
5/5 Chicago, IL Lincoln Hall
5/7 St. Paul, MN Amsterdam Bar & Hall
5/10 Denver, CO Larimer Lounge
5/11 Salt Lake City, UT Kilby Court
5/14 Los Angeles, CA Troubadour
5/15 San Francisco, CA Slim's
5/17 Portland, OR Doug Fir Lounge
5/18 Seattle, WA Columbia City Theater