Seattle-born, LA-based Akira Galaxy starts on a high with her hypnotizing debut single "Virtual Eyes," ahead of her brand new project, 'What's Inside You.'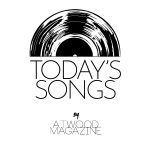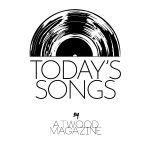 Stream: "Virtual Eyes" – Akira Galaxy
---
I think the most secretly beautiful thing about life is turning the darkest moments into light, and the way I know how to do that is through the music.
A soaring and striking debut, Akira Galaxy introduces herself to the scene with her hypnotizing first track, "Virtual Eyes." The release comes alongside the announcement of her debut EP, What's Inside You – set to release in the summer via Bright Antenna Records.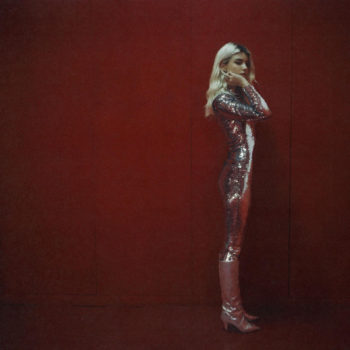 Honey, what's this infection?
I need all your medication
Give me all your love and patience
Slowly we'll wait out the tide
I'll come runnin'
Lose ourselves and melt like ice
Tell me what the world is like
Cause I don't wanna go outside
Let's stay right here in our minds
So look me in my virtual eyes
"I want your impossible devotion, so look me in my virtual eyes," rings in the hook, backed by eclectic guitar solos reminiscent of '80s dream pop production. Pulling from classic rock sensibilities and alt-rock worlds, the track builds a whirlwind of wonder and emotion – a world that is truly Galaxy's own. Hypnotizing vocals present a steady constant, with shimmering instrumentation and production surrounding it. The mounting sonic landscape builds up to its summit in the chorus, crashing around the seams at the verse – unabashedly revealing Galaxy's captivating vocals and forthright lyricism.
"Virtual Eyes" is a song about lost perspective. As Galaxy – born Akira Galaxy Ament – shares, the track is "inspired by a love affair that progressed entirely remotely," continuing, "falling in love while the world stood still before going back to real life and realizing that the moment was built on fantasy." Unequivocally honest, the subject sits on the edges of emotion, something familiar yet just out of reach to articulate.
Writing this song was a cathartic experience. It came together when I was in a state of complete brokenness, and being in the vortex of this song is what pieced me back together.
Melting just like acids slow unwind
I need you in my powder blue
Give you all that's kept inside
Cut me open
Take what's left and suck me dry
Citing influences such as Radiohead, Cocteau Twins and Fleetwood Mac, "Virtual Eyes" presents an artist with stakes in music across the board.
The track that ensues demonstrates her ability to blend classic tastes with a fresh take, constructing a delicate surrealism that feels wholly authentic. Also working with collaborators such as Chris Coady (Beach House, TV On the Radio, The Kills) and Sam Westhoff, What's Inside You will speak to the strange proclivities in love, without judgment.
Move over, Milky Way: There's a new galaxy in town. "Virtual Eyes" is out now!
Tell me what the world is like
Cause I don't wanna go outside
Let's stay right here in our minds
So look me in my virtual eyes
I want your impossible devotion
So look me in my virtual eyes
Give me your impossible devotion
Or look me in my dying eyes
Give me your impossible devotion
Or look me in my dying eyes
— —
Stream: "Virtual Eyes" – Akira Galaxy
— — — —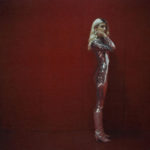 © Noah Witt
:: Today's Song(s) ::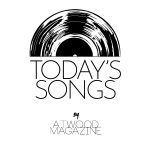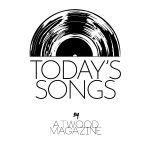 ---
:: Stream Akira Galaxy ::