Julia Shapiro reclaims her life in her real and raw debut solo album 'Perfect Version', cataloging the arduous journey from emotional surrender towards a tolerable acceptance, all confined within the tight package of a one-bedroom apartment in Seattle.
Stream: 'Perfect Version' – Julia Shapiro
---
Julia Shapiro's debut solo album Perfect Version catalogues the arduous journey from emotional surrender towards a tolerable acceptance, all confined within the tight package of a one bedroom apartment in Seattle. Released June 14 via Hardly Art, Perfect Version sees Shapiro returning to her musical roots with a completely DIY sound. This bedroom lament ambles along with a stream of consciousness, journal style. The lyrics feel raw and personal, where simply listening to Shapiro's emotional unburdening feels like an invasion of privacy. Perfect Version is a far cry from the tongue-in-cheek indie punk of Shapiro's work with Chastity Belt.
In unveiling this new side of the singer, the album is rewarded with an effortless sense of depth, stemming from the staggering contrast between her solo work and previous albums. Perfect Version grants listeners and fans the opportunity to delve beyond the high-end produced fallacy of success in Chastity Belt and look instead inside the intimate turmoil of the artist's internal struggles and insecurities. Shapiro has allowed herself to be carried by life for too long, this album comes as a result of letting herself be carried by the stream and finding herself stranded in no man's land. Perfect Version is Shapiro's way of reclaiming her life, grounding herself to the present moment through creating an album that is real and raw with sentiment.
Upon its release, listeners accused this new sound of fitting comfortably into the background, criticising it for its bland tones and colourless execution. The opposite is true. These numbing tones Shapiro uses are the backbone of this album. The pace and tone of the album is crucial to creating a credible narrative and ensuring that her intimate lyrics aren't swallowed up in over-production. This unique sound captured by Shapiro flows like a slow-release opiate; the perfect dispense of emotion for listeners, like drip-feeding from her heart directly into the album.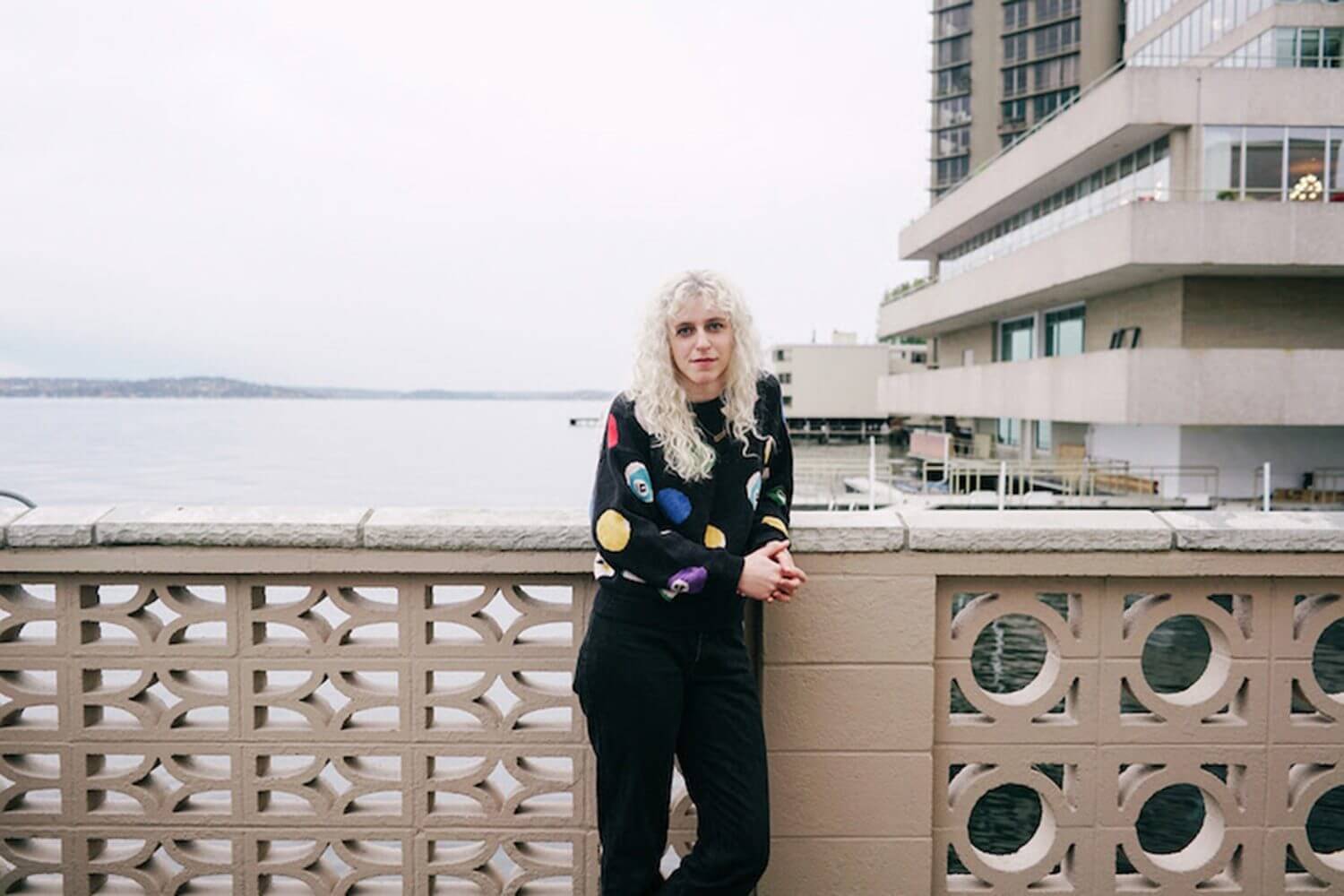 Whilst Shapiro maintains a steadfast, melancholic sound throughout the album, she seeks variation in her tone. The components of sound are consistent, but the way in which they are layered creates a striking variation in tone. From the electric chords humming eerily upon a lone acoustic guitar in 'Natural' to the completely stripped bare, raw authenticity of 'Parking Lot'. As the album progresses, this confidence steadily grows into the guitar-heavy 'Shape' that features enough reverb to send the narrator moving beyond the closed bedroom into a larger chamber, big enough for her reflections to echo.
---
There are no illusions of grandeur in this brand of escapism, where it can be as simple as staying in a parking lot getting high. There's no dramatic excursion to the depths of consciousness, completely isolating herself from society. Shapiro finds beauty in the subtle forms of escape; DIY bedroom albums amongst other simple pleasures. Shapiro's lyrics 'Anxious but calm' aptly sum up this album.
This air of calm is short-lived as with the growing intensity of her lyrics comes more difficult tracks like 'Tired' and 'Harder'. The ambient, jaded sound of 'Tired' drapes heavy over your shoulders, thick as the clouds fogging in her mind as Shapiro surrenders to exhaustion. Its sluggish melody drags along behind the vocals, giving this claustrophobic sense of fatigue and mirroring the suffocating thoughts as Shapiro writes. 'Harder to Do' follows immediately afterwards. It is the heaviest so far in both sound and content. The fuzzy, distortion on the guitar and heavy reverb on the vocals completes the cycle of anguish. From the isolated, stripped back earlier tracks to these sound-heavy, noisy claustrophobic tracks and an eventual lifted veil that reveals a clarity in the final tracks and an overwhelming relief for both Shapiro and the listener.
Now I'll slip into my dream where I'm nothing and my mind's free.
---
This lift is crucial in concluding the album. 'A Couple of Highs' strikes with a livelier tone and a previously unseen hopefulness as she repeats, there's 'been a lot of lows and a couple of highs'. In 'Perfect Version' Shapiro introduces the first and only contribution to the album that is not performed by her; the trumpet solo. It feels somewhat zany and out of place, yet contributes to her journey towards recovery, letting in the obscure and opening her bedroom doors to a new realm of possibility. Only in Perfect Version would a trumpet solo create a sense of poignancy.
Shapiro uses her music to shed the fear from loneliness, channeling her losses through her music rather than letting them manifest in her mind. The intimacy of this album provides the perfect platform for her to do so, the kind of release she couldn't achieve with the punk group Chastity Belt, as referred to in the simple metaphor: 'I can't fit into that shape'. In the final track 'Empty Cup', Shapiro hints at regression as she poses the question; 'Was it a waste of time?' We see the traits of earlier tracks returning in the reverb-heavy vocals and evidence suggesting that the vicious cycle in which this album narrowly escaped threatens to return again.
— — — —
? © Eleanor Petry
Perfect Version
an album by Julia Shapiro
---