With 'LIFTED,' Hayden James is ready to return with his first album since before the pandemic, and he's keen to have his audience join him in his post-lockdown jubilation.
Stream: 'LIFTED' – Hayden James
---
"What the fuck is up, Coachella?" Tupac Shakur hollered from beyond the grave back in 2012. A decade later, one of the things that is indeed "up" at Coachella is LIFTED. That's the new album by Australian DJ and house producer Hayden James, and he'll be unveiling it in its entirety at the Valley Festival over the next two Sundays, before taking his act on the road for a four-month international tour.
All of this constitutes a major creative advancement for James, whose career is about as old as that famous hologram. His first-ever single, "Permission to Love," saw the light of day in 2013, and he's continued to churn out quality electronica ever since, most notably with his debut LP, Between Us (2019). Three years later, the Sydney native is back with LIFTED, which, like a lot of records these days, was conceived during quarantine and is now ready to be enjoyed for the post-quarantine world for which it was conceived and intended.
"LIFTED was born out of the yearning for some light and positivity after a tough last few years for everyone," James says of his new LP, which he began working on towards the end of 2020 while his live act was not quite ready to resume. "As I started writing the album, I kept coming back to the idea of creating something energetic and live and super uplifting that could bring people together again."
That turned out to be the guiding spirit throughout the production of these nine tracks. James was joined in this process by several of his countrymen (including Australian electropop artists Boo Seeka and Dom Dolla), as well as some international acts such as Elderbrook of London and Sidepiece of Miami. The main man is immensely pleased with the finished product. "The result is a huge emotional, energetic dance record, with elements of piano-house, melodic house and a positive tone and feel that can be found across all tracks," he says. "When I write an album, everything has a place and a purpose, and it's all part of the bigger story. I'm so happy with the journey of this album."
Just before he takes to the Gobi Stage in SoCal on Sunday, you can read James' further insight into the making of LIFTED, including how he's how he's benefited from the guidance of his Future Classic label-mates and the expansive electronica scene across Australia, more broadly.
A CONVERSATION WITH HAYDEN JAMES
Your debut album, Between Us (2019), allowed you to introduce yourself to your audiences. With your sophomore album, LIFTED, how do you hope to build upon that and make an even more formal statement about your artistic identity?
Hayden James: I feel like this record is even more Hayden James than the first album. It's definitely more uplifting, energetic, and summery. As an artist, I've grown in my songwriting ability and production techniques, which has helped shape my artistic identity.
You said that your goal for this album was to create ''something energetic and live and super uplifting that could bring people together again.'' What are some of the steps you took to achieve that goal, and how can the outcome be heard in the finished product?
Hayden James: I wrote most of this record alone in my home studio, so it was quite challenging to figure out how I was going to create the type of vibe I was going for without playing it out or testing it in front of a live audience. One of my favorite techniques was to close my eyes and transport myself to a place with crowds and the electricity of being on stage – that helped me get in the right mental state to write songs with the idea of returning to live performances and showing the audience that kind of upbeat electric feel.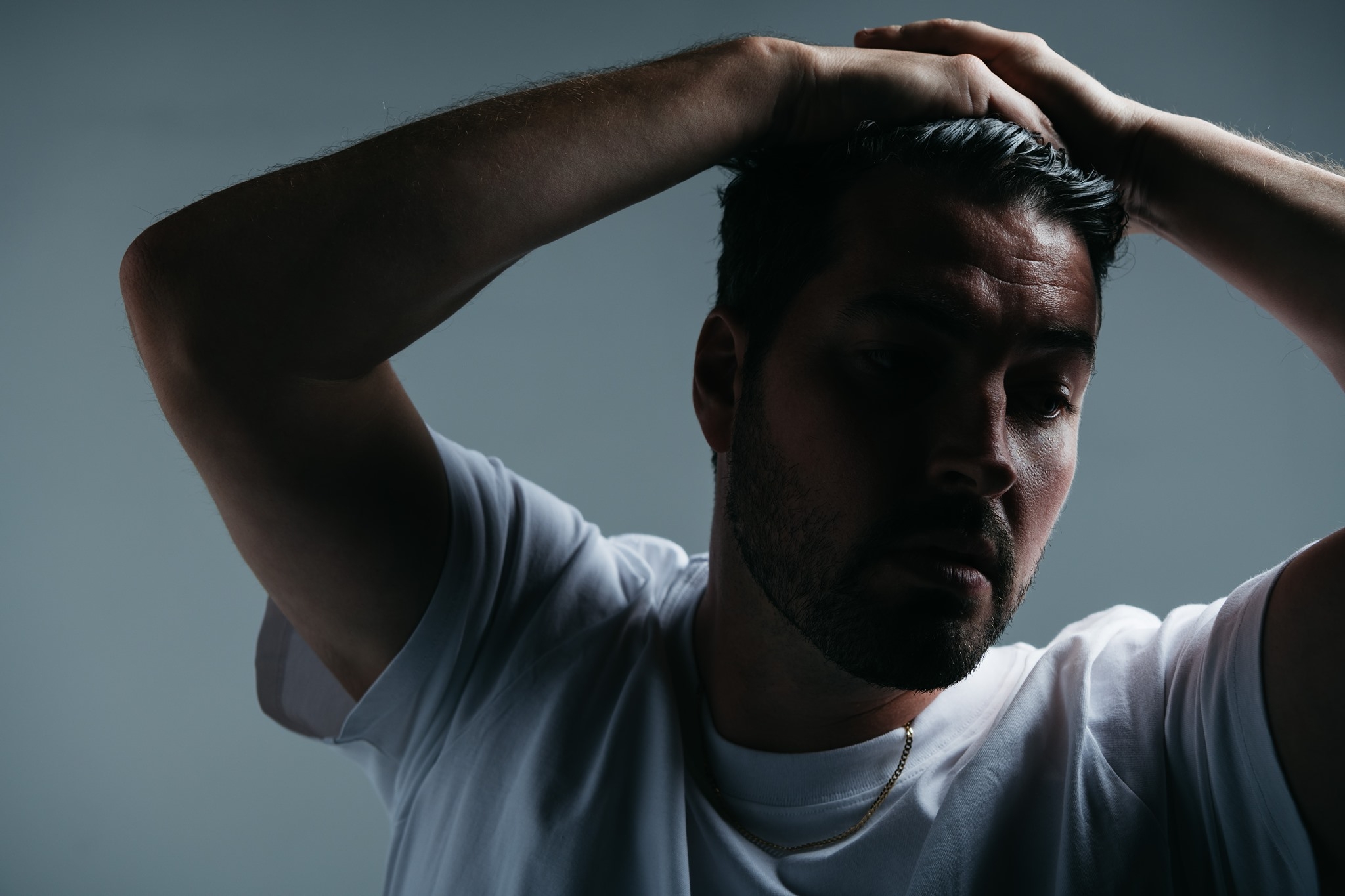 There is a wide variety of guest vocalists included on this track listing. How do you feel each one contributes to the record in their own special way?
Hayden James: Everyone on this album is an incredible artist in their own right – I'm honored to have collaborated with them. Some of them are friends that I've known for years; others are collaborators that I've never personally met. It's always been through Zoom, obviously, with the pandemic. Everyone brought different lots of different energy to each record and it really allowed me to mold the album through its different stages. Having written the album over a year-and-a-half, there's a lot of different emotions on this record because so much of it was written while I was alone in quarantine. But those emotions really also tie the whole project together at the same time.
In what ways has navigating the electronic music scene across your native Sydney (and the rest of Australia) informed your style as a producer?
Hayden James: Australia is a really special place to be an artist because of the community of incredible artists we're surrounded with. I'm good friends with the RÜFÜS DU SOL guys, Flight Facilities, Dom Dolla… we all share our work with one another, and it's a truly collaborative environment. The environment is unique in its focus on collaboration – we all have our own sound, but even so, there's still that trademark Australian sound, the summery banger kind of vibe that comes through.
What has your experience on the Future Classic label been like? Have you been able to interact personally/creatively with the other members and artists signed to the label?
Hayden James: I've been with Future Classic for my entire career – I love the whole team there. Everyone is so supportive and I have free creative reign to develop my songwriting and further myself as an artist. Being signed alongside some of my favorite artists like Flume and Touch Sensitive is pretty special. 
You'll be supporting this album with a tour in North America and Australia, along with an appearance at Coachella. Since this is your first time performing the album live, how do you hope to relaunch your live act successfully? Are there any tour locations you are especially excited to be performing in?
Hayden James: I guess what's different from the first time performing Between Us around the world is having months and months to figure out exactly what I wanted –  how I wanted to perform the record, and how I wanted to feel on stage. I'm able to change the set on the fly every night, so if you see me more than once, you'll hear a different show. That aspect alone adds a certain energy and excitement to it, both for me and the fans. I'm very excited to perform on the West Coast because it feels so much like home. New York City is another favorite destination of mine – I have friends and some family that live out there. Although I've never been, I've heard great things about Nashville, too.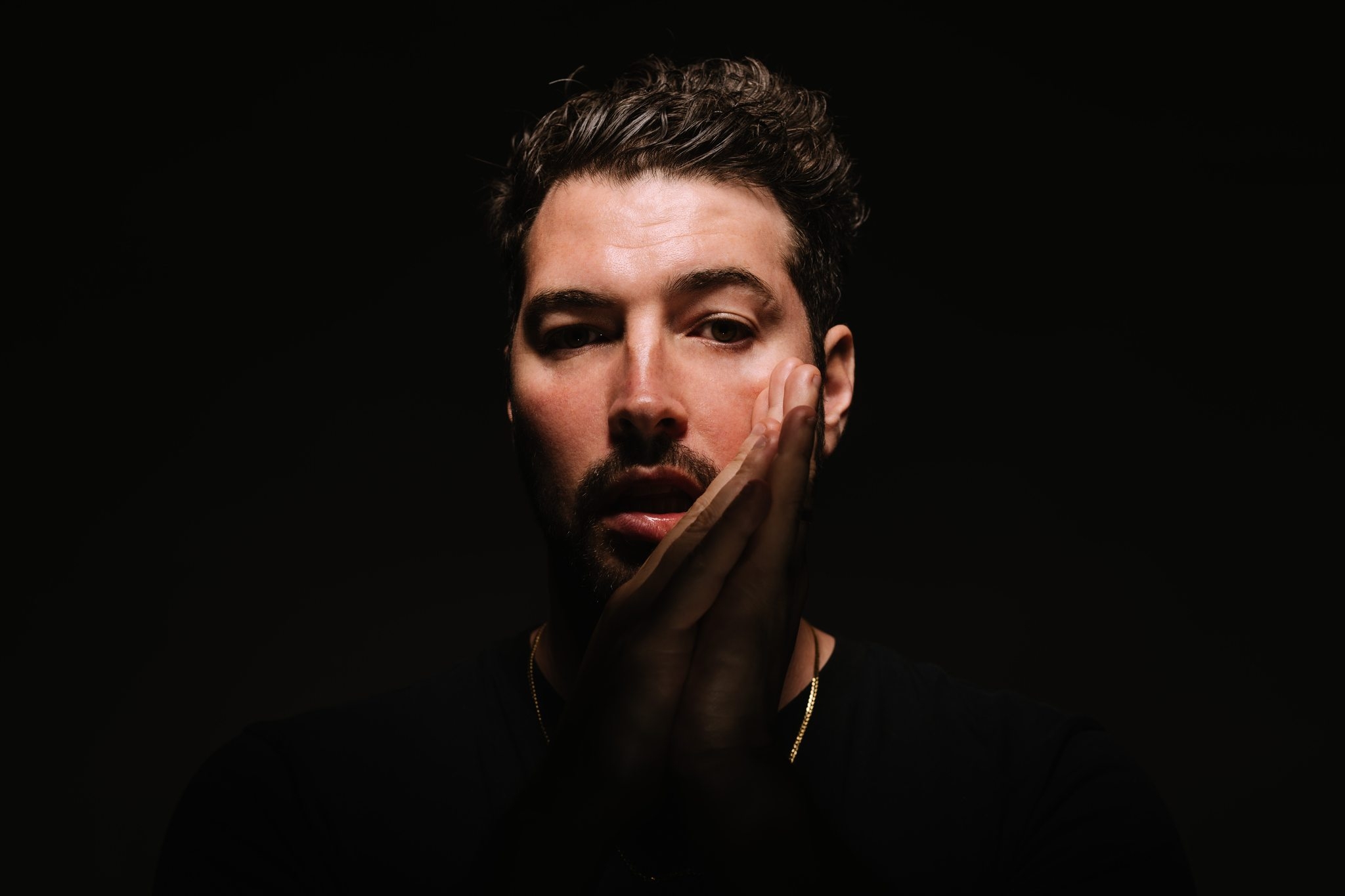 Along with the tour, are there any other upcoming projects you have in development that you're looking forward to, both in and outside of music?
Hayden James: Outside of music, I spend most of my free time with my family, bush walking with my son and little girl, cooking and surfing. I never stopped writing after finishing this record, so there's a lot of future projects and collaborations I hope to see.
Thanks for chatting with us! Anything you'd like to add?
Hayden James: Thanks so much for taking the time to speak with me, love you guys!
— —
— — — —
? © 2022
:: Stream Hayden James ::
---