Every Friday, Atwood Magazine's staff share what they've been listening to that week – a song, an album, an artist – whatever's been having an impact on them, in the moment. Here's this week's weekly roundup!
— — — —
— —
:: "We're Going Home" – Vance Joy ::
Vance Joy's new single off his upcoming album is as sweet and sultry as he comes. Delicate guitar chords accompanied by his shakily stable voice set the mood for, possibly, his most touching song to date. It quickly turns from sweet and soft with the anthemic chorus,
"We're going home, If we make it or we don't, we won't be alone. When I see your light shine, I know I'm home If you're waiting all your life, you won't ever go. When I see your light shine, I know I'm home"
The song captures the feeling of going home. How it's not about the physical place, but more so about the people that have made it your home. Something incredibly difficult to do by any means; but with Joys building acoustics, bellowing accompaniments, and powerfully sincere voice, he does just so in, "We're Going Home."
---
:: No Dogs Allowed – Sidney Gish ::
After being late to the party on Gish's excellent Ed Buys Houses debut, I had been patiently waiting for her follow-up. Released at the very end of 2017, No Dogs Allowed takes the quirky nature of Gish's debut and adds flair. While she hasn't lost the DIY ethic, Gish has expanded as a songwriter. The production is cleaner, with more instruments layered and much more texture than Ed. Her lyrics are much more sincere than the word salad of her previous album. She has also expanded on her knack for writing killer choruses like on the quick "I Eat Salads Now." The biggest improvement is that she's shied away from the Julia Nunes-esque singer-songwriter that she was on her first album. She's much more of an indie-popstar now, embracing more R&B influence and throwing on more varied instrumentation. Hopefully, this leads to more national attention and a wider tour than Gish's typical Massachusetts-area shows.
---
:: Allie X ::
Alex Killian, Foster City, California
This week I've been unexpectedly caught up in Allie X's tracks "Old Habits Die Hard" and "That's So Us." Both songs are off her sophomore album CollXtion II, released June of 2017. These two tracks hooked me with their catchy lyrics and bouncy rhythms, but I also appreciated them each from different angles. "Old Habits Die Hard" is vibrant with synths and a beat that you won't be able to stop bopping to. Allie X's vocals are tantalizing and authentic, grounding the track in a relatable, if not urgent, emotionality. "That's So Us" is a sugary love song about opposing forces attracting each other to create an electric connection. The song's confident lack of urgency allows the listener to enjoy every chord, verse and beat leading to the euphoric and climactic chorus. While these two tracks in particular caught my attention this week, it should be said that the full CollXtion II LP is eclectic, inventive and most of all, fun.
---
:: "Metal Teeth" – Death Hags ::
Death Hags caught me completely off guard. The solo project for LA-based French musician Lola G. (of the band DTCV) released debut single "Metal Teeth" late last year, but it was this week's official single release via Burger Records that brought it to my attention. The song is dark, conniving, and altogether unforgiving post-punk – doused in a fuzzy, angry fever dream. You can feel the bass guitar throttle its strings to get that extra oomph out of the instrument. There's a certain 'doom' element to this track, fueled by a palpable feminine and feminist rage that speaks, only too perfectly I think, to the times. 2017's end was a watershed moment for sexism, as Harvey Weinstein and then countless other powerful men were held accountable for their disgusting, loathsome actions. "Metal Teeth" feels like it comes out of that narrative, of anger and repression, mysogyny and utter disrespect. Death Hags is climbing toward something that seems just out of reach – I hope she gets there.
---
:: City Club – The Growlers ::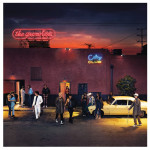 The Growlers have been on my "really want to listen to but always forget" list for so long now. I've only known select songs, and have loved them deeply, yet never felt I really knew the band as a whole. I decided to take a long listen to City Club, the band's latest album, to gauge their total sound and image as of recent. I quickly fell in love with the simplicity and formulaic approach The Growlers apply to their mildly-grungy rock take. I was excited to learn they aren't all deep and mysterious, as the songs I'd previously played led me to believe. I found comfort in their beachy tones, layered with lead singer Brooks Nielsen's classically raspy vocals. While the instrumentals are successfully arranged in perfect patterns, Nielsen's unique voice gives the band its sound, and provides a level of comfort that feels personal and incredibly memorable.
---
:: "This Must Be the Place" – Talking Heads ::
This song has long been a favorite of mine and I am constantly going in and out of phases in in where I obsessively listen to it. This past week was one in which I was obsessive, and not only did I listen to the original Talking Heads version, but also the Sure Sure cover and the Kishi Bashi cover as well. All three are so completely different from each other, but I still get that same happy feeling when listening to it. I've always been drawn to the silliness and the simplicity of the song. While the lyrics can be dramatic, the whole song always feels somewhat comical in its execution. This duality has always made the song easy for me to enjoy, and I always feel at home when listening to it. While I can definitely be one for a power ballad, it's nice having a love song that feels easy vs. dramatic. Which, ultimately, is the kind of love we're all striving to have, right? Just someone that makes us feel like, "ahhh, THIS must be the place." Of course, we can't forget that this is a naive melody, so maybe we aren't there just yet. But, it's nice to let ourselves get lost in this love from time to time.
 — — — —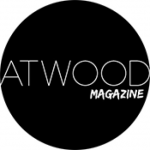 ---
:: This Week's Features ::