An achingly intimate experience, Amy Jay's debut album 'Awake Sleeper' radiates with tender turbulence: Sonically raw and emotionally moving, it's the kind of musical upheaval we feel in our bones.
Stream: "Lucid Dreaming" – Amy Jay
---
Does anyone else feel like me? Drowned out by the noise, not sure of the point…
An achingly intimate experience,  Amy Jay's debut album radiates with tender turbulence.
It's the kind of musical upheaval we feel in our bones: Sonically raw and emotionally moving, Awake Sleeper is a strikingly honest journey through the soul set to an ethereal alt-folk soundtrack. Passion and vulnerability collide in a sweeping set of songs that explore life's ebb and flow, highs and lows. As she allows herself to feel the fullness of her reality, Amy Jay unlocks something deep down in her listeners as well.
Prism of light
Through the tunnel
Infinite alleyway
Mirrored room
Or dejavu
Infinite tallying
Lucid dreaming
Guess I'm having one of those days
Sunscreen and cigarettes
Smells like childhood birthdays
Sunshine silhouettes
Arms afloat and drifting smoke
Back when innocence
Meant endless time and simple truth
Nothing's making sense
Atwood Magazine is proud to be premiering Awake Sleeper, independently out February 11, 2022. Following her EPs Supposed to Be (2016) and So It Is (2018), Amy Jay's highly anticipated debut album sees the Florida-born, NYC-based singer/songwriter dwelling in visceral depths of self, blending haunting reflections and intense inner reckonings with lush, warm sonics. Her music sits in the alternative folk space, a marriage between acoustics and electronics creating a singular atmosphere that is at once minimalist and grandiose, a whisper and a shout.
"Essentially, the record is a culmination of train thoughts turned melodies after a long period of creative drought," Jay tells Atwood Magazine. "Not because of lack of inspiration, but lack of focus. Once I realized I was working too much on the business side of being an indie artist (where you have to wear all the hats) and my creative outpouring suffered, I was able to shift gears and pour myself into writing. During this transition I also went through parallel changes. I was in a new season of marriage where vows were tested, we had left our church and my theological foundations were shaken, and I was questioning whether a music career was meant for me or I was forcing it. I was looking for answers everywhere about everything and hearing nothing. Basically I had some growing pains to sort through and so there's a lot of anxiety and tension in myself trying to make sense of where I fit in – in my beliefs, in my marriage, in my career."
"I recorded it before the pandemic, so that right there was a plot twist," she adds. "My vision during recording was just to be open to the creative process, since I spent so many wasted hours on previous projects failing at perfectionism. I gave my producer Jon reference sounds that I wanted it to turn into but over the recording process it became so much more – each musician put their unique fingerprint on their parts and I am even more convinced now than ever that collaboration makes the best art. I also imagined having the album release much sooner, but honestly the way timing worked out, the content still seems relevant."
It has both a gentleness and an angst, and is calming yet lush. It is a sonic representation of my personality. I may look still on the outside, but there is always something buzzing underneath.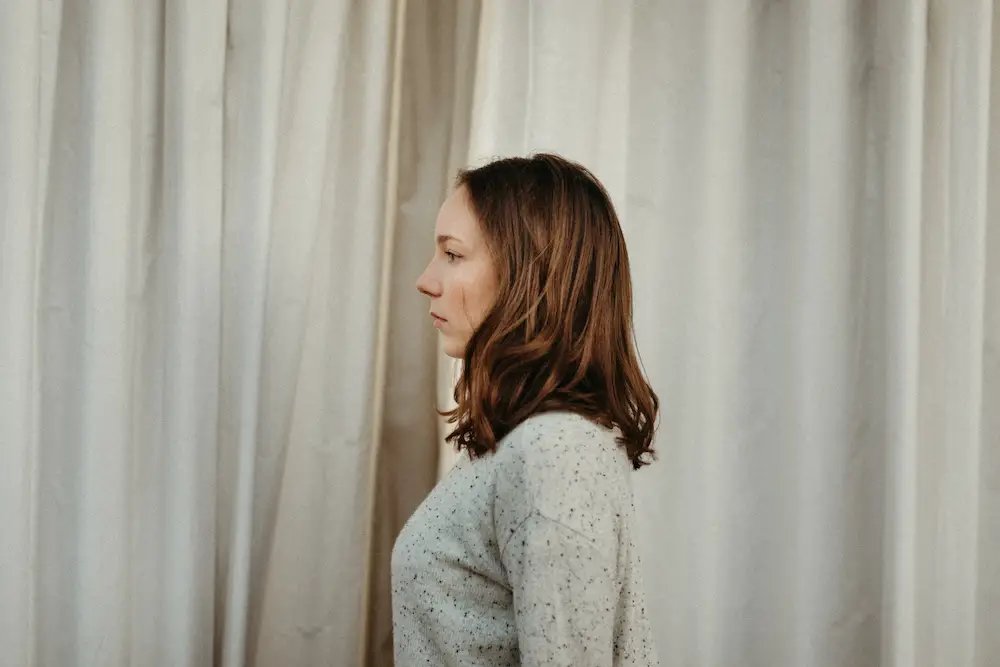 Amy Jay's music career began well over five years ago, and as with most artists these days, her "debut album" is far from her first introduction to the public. Nevertheless, this release is unlike anything she has shared previously. Lyrically and musically mature, its songs breathe with effortless grace – whether Jay is replaying last night's fight over and over again in her head, as we hear in the stirring "Call My Name," or crafting a sweet, gentle, and constantly grooving soundscape, as she does in the dazzling "Reliance."
"This is my debut full length, which is a first, but compared to my debut release I feel like I have evolved immensely," Jay says. "Sound-wise, I moved from more traditional singer/songwriter to more alternative folk. Over the course of a few EPs and up until this record I was finding my sound. This album seems like the best expression I have of my current self. It feels as genuine as I can imagine. I think I stopped trying to get it "right" or define "good" and rather focus on the moment, the capturing of that moment, in time, the beauty in the flawed progress that will forever be a time capsule to look back to and be proud of, not because it is perfect but because it is me."
"It's worth noting that this is the first record I can listen back to and not cringe hearing myself. Imagine watching home videos from middle school when you are in the brink of the awkward phase. Don't get me wrong I am still proud of what we were able to accomplish but I just cant listen to them. Awake Sleeper feels like a true expression, like I've finally found my voice. I have found myself legitimately enjoying listening to myself. Not in a narcissistic way, but this is objectively how I feel like I would express myself. I'm sure my sound will evolve again but right now it feels true. Similar to all my other projects, though, the recording process was prime for an identity crisis. This was usually triggered by someone saying "oh this sounds like [insert artist I have never thought sounds like me]". I find if I sound like a certain genre that it has defined me forever and it sends me into a spin of confusion. This time though, I was able to embrace it. So what if I sound like a 90s alternative songwriter. You're damn right I do, because I was born in the '90s and I listened to '90s alt. So what used to make me feel ashamed has now made me proud. This was a rite of passage for sure, it felt like a big breakthrough."
Lost in the crowd lit up now
asking for time, where did it go?
Silencing glow, steals their faces
With the loudest voice divine
Does anyone else feel like me?
Does anyone else feel like me?
Drowned out by the noise
Not sure of the point…
A well-deserved point of personal pride, Awake Sleeper is a praiseworthy and enviable debut. Fans of artists like Gregory Alan Isakov and Phoebe Bridgers are sure to find as much to love in Jay's instrumental language, as in her expressive, no-holds-barred lyricism.
The album title itself speaks to so much of what we hear, see, and feel within. Jay says she actually named the record Awake Sleeper for "a few reasons – the most literal being my half awake states during commutes on the train. The album has themes of duality flowing throughout: Calming chaos, independent dependence, adult child, hopeful despair, to name a few. This duality felt like an in-between place, like being half awake."
It has an ethereal sense to it, like a spiritual awakening, which I was longing for during the season it was written.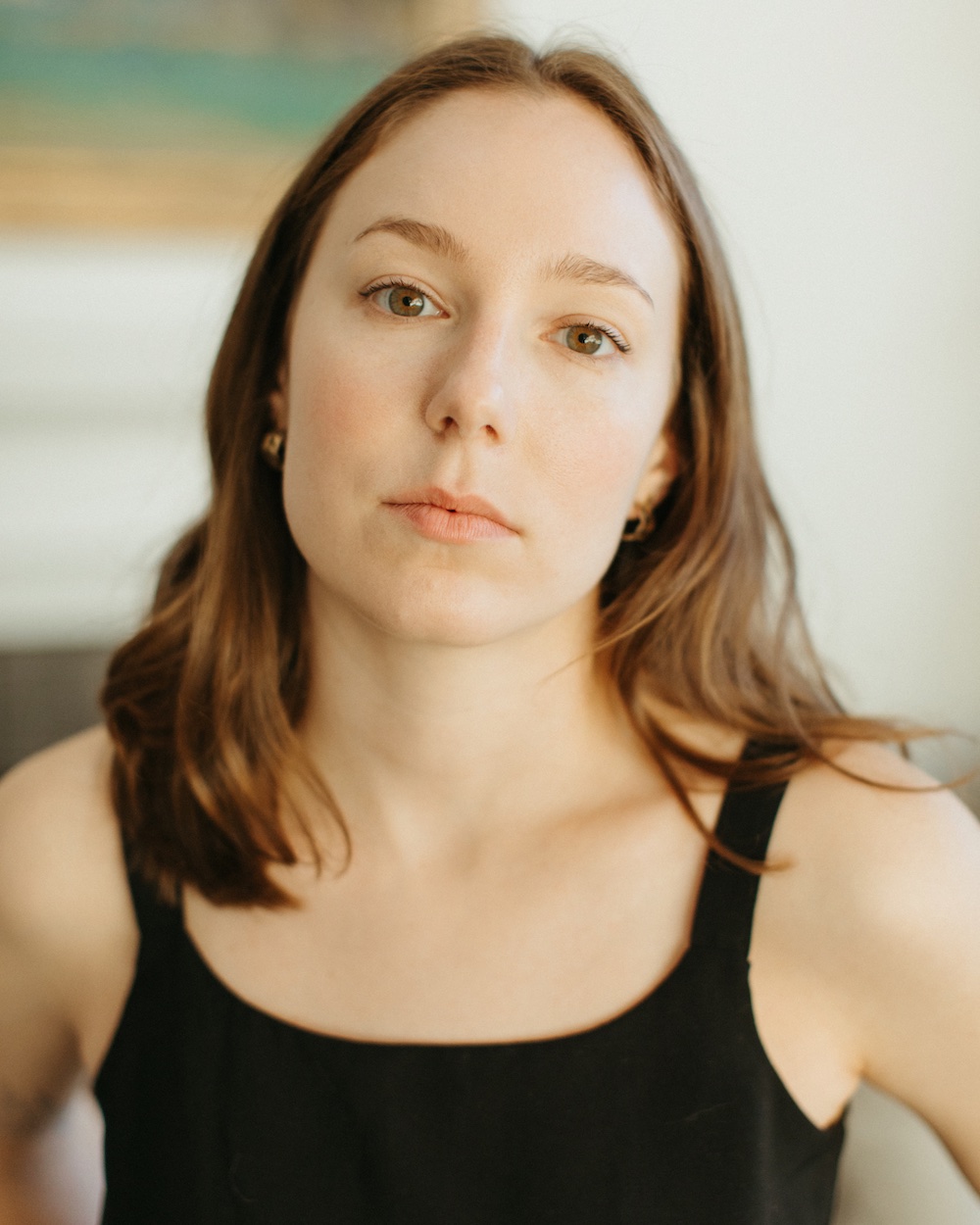 Highlights abond as Jay snakes her way from her scene-setting album opener "Lucid Dreaming" through to the clarity and acoustic immediacy of finale "Self-Deprecation." The record's first side is an especially enchanting collection, with "Reliance," "Commute," and "Call My Name" not only capturing Jay's range of sonic output (soft serenades and epic overhauls), but also showcasing her bare-bones emotional storytelling. She's a soul lost at sea, longing for an anchor – and her songs say as much.
Jay cites her own highlights – the aspects of this album process, from specific songs to the environment she recorded in, that make the record a personal milestone as well as a meaningful, lasting memory. "Right before we started recording, we adopted my dog Huxley," she says. "He was in the studio the whole time we were recording, and it was the literal best. Him and Jon's dog Blue were always playing…. When Jon would throw himself back in his chair with abandon when the drums would come in. Made me feel like we really had something there. It's impossible to be objective about art… Josh having the idea to record the drums on tape, which turned out fantastic… Realizing the demo phone memo of Self Deprecation was actually the most authentic capturing of the song, even though we tried a few takes in the studio… Hearing the amazing sounds from the control room and feeling like I could be there forever. Getting washed over with pedal steel, piano, strings, drums, just honestly life changing and so incredibly inspiring… Jeremy when he was slaying the bass while his son was playing T ball in the studio. I've never been more impressed at a parent."
As a lyrically forward artist, Jay also cites her three favorite lines in the record:
Sunscreen and cigarettes
Smells like childhood birthdays
Sunshine silhouettes
Arms afloat and drifting smoke
Back when innocence
Meant endless time and simple truth
– "Lucid Dreaming"
I have a monster inside of me
She has made a nice home
She feeds well on anxiety
A balanced diet of fear and control
I've asked her to go away
She respectfully declines
This is somehow comforting
Lashing out under the guise of protection
– "Monster"
What do we get with ripe expectations
Our spirits are bruised
What is so seductive
Oh, that regardless, we will not let up
As if we love in jest
– "Bide My Time"
The beauty of an album like Awake Sleeper is how listeners can find something new to love on every listen: Whether it's a particularly poignant observation Jay is making about being alive (and there are so may to choose from), or a compelling bit of instrumental work that washes over the ears, only to leave as quickly as it arrived. Awake Sleeper is a cathartic and hypnotic affair, and all are welcome to join Amy Jay in her reverie.
Thought I made the bed this morning
When I got home I realized I didn't
I forgot to say I love you again
Careless like the sheets in the mess I left
Had no voice for the last 6 days
Spent all my time online shopping
When I got bored and felt too guilty
Turned on the tv
When I got bored and felt too guilty
I turned to you to make me feel better
You did like you always do
Do I rely too much on you?
Take and withhold love from you? Ooh
"While hearing it, I want the listener to feel suspended in both an outer calm and inner angst," she shares. "I hope listening conjures up those formative memories, relives the sensory experiences that shaped them, and empower them to delve deep and process those emotions head on. To not be afraid to go deep or dark and that it can become a safe place that leads to healing."
"I have learned to focus on progress over perfection, as they say. I have grown through this cathartic process and am inspired to practically grow more in writing and instrumental skills. I know now I can create a full album's worth of songs, filtered down from so much more material. I am more confident in my voice, both in my sound and in my expression. And I want to keep collaborating, because I've learned that doing music alone is isolating, especially after experiencing these past few years."
Experience the full record via our exclusive stream, and peek inside Amy Jay's Awake Sleeper with Atwood Magazine as the singer/songwriter goes track-by-track through the music and lyrics of her debut album!
— —
Stream: 'Awake Sleeper' – Amy Jay
:: Inside Awake Sleeper ::
— —
LUCID DREAMING
I somehow ended up in the front subway car on the A express train zooming down Manhattan on my way to work, and was mesmerized by the prisms that were forming out of the double paned window of the train door. As I was in some sort of hypnotic, half asleep, morning commute state, I also picked up the smells of sunscreen and cigarettes, which was probably someone on their way to the beach. But it brought me straight back to a specific, vivid just-like-yesterday memory of a childhood pool party in Miami Lakes where I grew up. Contrasting that past memory with the current state of my mind asking "am I really an adult" and "what is truth, does it even exist" is what brought me to write this song. It was a strange train ride.
RELIANCE
A pure stream of consciousness song surfacing both boredom and shame. I was sick and stuck resting with my active mind with nothing to do but pass the time. Of course my mind goes straight to reflecting and analyzing my every action and thought, and where and why they happen. By the end I was worried I was in a relationship where I took more than I gave, causing a lop-sidedly unfair partnership.
THE COMMUTE
Another seemingly mundane morning commute from the outside. I felt like a stranger in this city even though I've known it for over a decade, even though I see the same faces in the same train cars day after day. The window of the train car was left open that morning, and the tracks were screeching and air blowing so loud I couldn't think about anything else. Ironically, I rarely listen to music or podcasts on the train, so I looked around to see if anyone else noticed or was bothered by the sounds. Everyone looked like zombies… heads down on their phones, completely consumed. Their phones were obviously speaking louder than any environmental sound. We're all addicts, addicted to distraction when what is happening right in front of us is real and visceral.
And as a woman, I don't often feel heard either. At this moment it felt like a parallel metaphor. I felt if I screamed at the top of my lungs, no one would pay attention. If anything no one would look and I would be labeled as another crazy or some remnant of an outdated psych diagnosis they used to subdue women in the 50s with when they spoke out for something against the status quo. I became invisible again, silenced out by voices louder than mine. Stop after stop, I sat there, feeling like no one was there, including me.
CALL MY NAME
This might be an obvious one, but this is marriage in a nutshell for me. There is something that happens when you are so intimate with one person that they see sides of you you are ashamed of, the parts that no matter how hard you try you can't change, and yet somehow they stay with you, which is baffling. When I'm at my lowest and showing the 'monstrous' side of me, holding firm to my ways,  running away from my pain, my past hurts, shutting down or acting out, causing disaster in the process, the result can be questioning the whole institution altogether. Is marriage really worth the struggle? The last line sums it all up. I wondered if he ever felt regret. I still don't know the answer. But I know we both are stubborn enough to stick to our crazy promise made years ago,, and we are growing despite these challenging moments where we are stuck in the mud.
INNER CRITIC
I was caught off guard when I realized that I had dissolved the barrier between myself and my husband. There was no end and no beginning of either of us, and therefore my harsh inner critic that plagues me spilled over to him. It was a weird marital phenomenon that apparently happens to people (I found this out by googling down a rabbit hole). I was watching him as myself, objectively subjective, treating him like I treated myself–unkind, critical, shaming. It alarmed me. It forced me to face the fact that I need to work on myself. I need to take responsibility here and first off treat myself kinder, in order to treat him kinder, while healthfully detaching from him in a way that respects his individual unique personhood and mine. Our separateness is a beautiful thing, but a scary one. In this song, I am coming to terms with the loss of my illusion that I had any control in the first place.
MONSTER (SET A TIMER)
A double song hidden in one track. This is anxiety. A powerful emotion that if not kept in check can wreak havoc. Oftentimes, I feel I can only keep it at bay temporarily, before it springs up again, hence the timer metaphor. The first half is about social anxiety, around playing shows and marketing myself on and off the stage, and the second half is about letting the anxiety get the best of me. At the same time, I don't know what life would be like without any anxiety–it has been with me in and out for so long. And somehow that is comforting, like an unhealthy relationship you know you need to walk away from, but you can't because you feel it is all you know. Without it, you would be even more lost. And that's just it–anxiety seems like a separate being from me–like a second self that is following me as a shadow wherever I go. It doesn't feel like the true me when it's there, but I somehow can't let go of it.
BIDE MY TIME
I am asking myself whether staying silent is a better solution than lashing out to get my point across. The latter feels embarrassing and desperate. In this deflated moment it seemed better to shut down and wait for change instead of demanding it. I think we can all agree that in this cultural moment we are tired and deflated, desperate for change. But funny enough (in an ironic way), though pushing forward for change is utterly draining, somehow I can't stop trying.
SORROW
This song is the essence of my theological crisis that I went through after being disillusioned with the charismatic christian church movement. That movement influenced so much of my faith and the experiences of my child and adult life. My foundations were shaken after a trip to California and subsequently strange coincidental events that made it so I had to leave my church and decide what to do next. It made me question the basis of my faith, what absolute truth was, what the essentials of Christianity were and what was fluff/gray area that I could live with, because no one is perfect but God. I was mad at God for being so opaque and silent, yet seemingly demanding of me. I felt trapped, like it was up to me to figure this out or my salvation was at stake. I lost my peace, the security I always felt before that I wasn't sure of anymore. All I could listen to were theologians or leaders saying conflicting things and not knowing who to trust. I was completely lost for a long time trying to search for a new grounding, while God seemed to stay distant and obscure. How could I accept that I may never feel that peace I used to have so deeply, and could I live with that forever? Did I ever have real peace to begin with?
REMEMBER
This song is about the constant tension of growing together, growing apart, growing up, and growing into yourself while being linked to your partner. It's a one step together, two steps apart dynamic. And a reminder to myself that when things are hard, that it is a choice to face my husband and acknowledge we are in this together, not against each other, not on our own, but together working toward the same goal of intimacy and healing. We so often lose sight of each other when we are caught up with stress from ambitions that ultimately are empty pursuits anyway (as in, they won't fully fulfill us). This is a moment of pause to catch myself and ask – what am I so desperately heading towards that is costing me what is actually important? Can I pause and take inventory of what I have and invite my husband in to grow with me in this?
SELF DEPRECATION 
Another stream of consciousness in a low moment, though if I'm honest, I often feel this way. I was struggling to find the worth in pursuing music when the fruit of it was not apparent. Yes, comparison steals joy, but it's all you have to know where you stand and where you should go. Who else do you look towards to pave the non-templated path you are trying to wander on? I was reaching out to artists I respected, reaching out to industry connections, trying to book things, apply to things, hoping for some bites and momentum towards my career with such little feedback. It's freaking hard and demotivating to constantly try and convince yourself you are good enough. I was discouraged that I didn't have the energy to be my own CEO and do everything all the time, perfectly. I was in the moment of accepting that maybe my art is not worth the stress anymore, stuck in my room forcing myself to write. All I saw was everyone else flourishing and there I was, standing still. And yet, part of me was still hoping, still moving forward. I guess that's what keeps me going. The "rain" of success (whatever that means) may still come, so I might as well wear my rain boots anyway. I honestly don't even want fame. I don't want money. I don't even want numbers on my socials. What I really want (how I define success) is to be respected, to be seen, to be acknowledged and valued for the art I am creating.
Fun fact about this song – it's the actual phone demo I made the day I wrote the song. We all thought it captured the emotion of the song the best, even though the guitar is out of tune, and it's not really a consistent part. But maybe that imperfection just hones in the theme of the song. That I can't do it all and force someone to notice me. I am not perfect, and I have to keep trying, waiting and justifying my art in the meantime.
— —
— — — —
? © Katrina Sorrentino
:: Stream Amy Jay ::
---