With her latest single "Butterflies" and the infectious hit "Naïve", Annika Rose displays a raw vulnerability that truly resonates with the listeners.
— —
Los Angeles based singer-songwriter Annika Rose is a confident and charismatic 18-year-old artist on the rise. A courageous, steadfast talent, she has always had a clear foresight and path for pursuing her musical ambitions.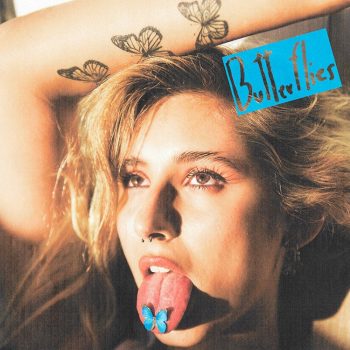 Rose devoted her adolescence to tirelessly honing in on her craft, spending many nights by herself at the piano. This dedication and drive definitely paid off as she has now gained a loyal fan base through her profoundly personal releases. The alluring pop artist provides listeners with an intimate look into her innermost thoughts, drawing you in with her assertive vocals and effortless air. Touching on themes such as heartbreak, self-discovery and transitioning into adulthood, her music takes you on a journey of pure authenticity and emotion.
Growing up in Southern California surrounded by a musical family, her love for the arts runs through her veins. Inspired by legends like Stevie Nicks and Fiona Apple, her strong-will and deep intensity shines through in every mesmerizing offering. Atwood Magazine spoke with Annika Rose about her musical evolution, track inspirations and more.
Listen: "Butterflies" – Annika Rose
A CONVERSATION WITH ANNIKA ROSE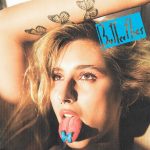 Atwood Magazine: Your latest single "Butterflies" has a very atmospheric, electronic sound, which is somewhat of an evolution from your more traditional pop style. What motivated this musical transformation?
Annika Rose: Honestly it was a very unintentional sonic shift for me. When I left the session the production was very bare-boned. It didn't seem like it was going anywhere super crazy, so when I got the bounce back from the producer it was just as shocking for me to hear how much it strayed from my previous releases. That's the fun in this though, I don't wanna restrict myself to a certain genre.
What is the inspiration behind the new single?
Annika Rose: The inspiration honestly came from a conversation I was having with my best friend about how scary it is to grow up and how scary it is to feel the pressure that comes with all of that. And how it almost never really goes away. We were talking about how if we would've had the chance to really milk the freedom and naivety of childhood, we would. Catching butterflies being the representation of that feeling.
What was it like developing the track sonically and lyrically?
Annika Rose: Lyrically it was very natural. I have a lot to say on the topic of growing up haha. It never stops being completely terrifying. I wrote most of the words in a room at my friends house after having that conversation and the rest were finished in my room and a little bit in the studio. It wasn't a one day process though, I kept changing the words the more the production was being developed.
Your single "Naïve" focuses on a certain personality type we are all familiar with. It details somebody who is able to transform their disposition at the drop of a hat to fit into any situation. What inspired this track and what was your process like when crafting the song?
Annika Rose: Naive came together so fast. My really good friend and collaborator Grant and I were talking at the studio about somebody in my life who through a lot of time spent and observation I realized was very much naive, but to their advantage. I said that word and we just ran with it. Very rarely do I start songs from scratch in a room with other people, but Grant is an exception and the song kind of wrote itself.
In the track, you soulfully sing, "I wish I could fall in love with someone I just met. I wish someone could do me wrong and I could forgive and forget". As much as you may envy that kind of carefree spirit, do you find there is a downside to having that level of naivety?
Annika Rose: I do. And I've heard it directly from the person this song is about. I could get more specific, but each and every personality trait somebody has will serve them in some ways and disappoint them in others.
Your distinct brand of sassy yet emotive pop music really resonates with listeners. Is this a sonic style you've always gravitated towards or have you also experimented with other genres?
Annika Rose: I will never consider my music to be a specific genre. I think making music is all about freedom and feeling. If something feels good, it's probably good. Whether it ventures into different sonic worlds or tends to stay closer to one. I would be so bored if I did one thing all the time. I love coffee but if I don't have tea every once in a while it starts to just taste bitter, you know?
Your EP that was released last fall, Ventura Boulevard, is a very candid and personal offering as it is titled after a place so significant to you that holds so many memories. Can you tell me about one of your most meaningful recollections along Ventura Boulevard?
Annika Rose: Oh man there are so many. I grew up on that street. There's a little coffee shop that was right next to my old apartment though, I spent a lot of time there. It feels pretty significant. I did a lot of writing and thinking and daydreaming there. And I drank so much coffee holy shit. It's a pretty special little place, to me at least.
Growing up in a highly musical household with a songwriting mother and a father who is a multi-instrumentalist, music was a big part of your life from an early age. What are some of your favorite artists you have listened to growing up and how have they influenced the music you create today?
Annika Rose: Number one for SURE is Fleetwood Mac. I mean my sister's name is Rhiannon so that's pretty telling. That's definitely a very substantial one. They're still one of my favorite bands today. Dave Matthews band too. And a lot of 90's music as well. Alanis Morissette, Sheryl Crow, etc. All very important artists to me.
On the topic of family, is there any advice they have given you over the years that has helped you out in life and in your musical journey?
Annika Rose: So much that I almost can't retain all of it. Something I constantly hear in the back of my head though is to always remember your roots. Remember the people who helped you grow from day 1. Those are the most important people. And to pick your battles, one day you'll be able to say no as much as you want. Don't let fear dictate your decisions. Take breaks. And have fun. Have the most fun as you possibly can. And if you ever stop having fun, pause and ask yourself why.
Your career began at an early age, is there any knowledge you can impart on young artists like yourself?
Annika Rose: Sure, coming from somebody who still has an endless amount of things to learn, one thing I can confidently say I have learned is to trust your instinct. SERIOUSLY. Any time I haven't, I've been disappointed. Trust that shit, only you can feel when something is off. Or when something is perfectly on. Trust it.
I understand you have worked with some prominent songwriters and producers, who is someone you have really enjoyed working with and what did you take away from that experience?
Annika Rose: I've worked with so many incredible creative people. Erik Hassle though is a pretty special one. I'm a fan of his music, but above that I'm a fan of the authenticity he so gracefully carries into every room, creative or not. It's magical to be in a room with him. Almost disturbingly talented and intuitive, but so kind as well. And so inspiring. He taught me to just keep going. Not to force something when it feels impossible, but to walk different avenues with an open mind and in doing that, you might be more inclined to stop and smell the roses.
If there was one artist you could pick to do a collaboration with, who would that be and why?
Annika Rose: Oooooooof. Hard question. There's so many oh god. But maybe Bon Iver? Justin Vernon just seems so grounded. I'm so curious what that would be like. And what it would sound like.
Are there any artists or bands that have helped you get through quarantine that you can recommend to our readers?
Annika Rose: Yes!!!! The 1975 dropped an album that in the beginning of quarantine must've been the only thing I was listening to. Right now it's the new Taylor Swift album, which we did not deserve by the way. 070 Shake also really has been putting me in a better mood. Fruit Bats and their album Absolute Loser has been a go-to. Oh, and also the album Earthtones by Bahamas is an incredibly comforting car album. There's so much, but I highly recommend and encourage listening to all of these records.
In these difficult times, how have you managed to stay connected to your fan base?
Annika Rose: Social media. More than ever. It's been so fun honestly. Doing livestreams and talking through dm. They're just my friends. It's probably way more rewarding for me than it is to them honestly haha.
Finally, where do you see yourself in the future?
Annika Rose: On tour. Hugging these humans that are only on my phone screen right now. And making great music with great people. All of it. For as long as I can possibly do it for.
— —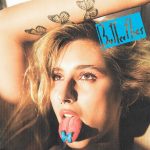 ? © Aaron Sinclair 

:: Stream Annika Rose ::