JONES' second song of 2020, "Camera Flash" is instantly captivating, with the winning combination of poignant lyricism and electrifying production proving to be utterly spellbinding.
Stream: "Camera Flash" – JONES
---
Many artists return after their debut album with a brilliantly bold single that sees them revitalize their sound while still keeping a firm grip of what made their initial material so beloved. After returning with a blaze of glory, that fire is often dispelled by a lackluster follow-up single, which sees the artist fail to live up their fan's lofty expectations. Thankfully, JONES' latest single "Camera Flash" is instantly captivating, with the winning combination of poignant lyricism and electrifying production proving to be utterly spellbinding.
we could be disposable
an easy picture on the wall
or in a second moving on
old before the colour's gone
but i'm checking angles tonight
can i test your face in the light
i wanna see behind the smile
can you hold it there for a while
i want a little more for my cash
and this time i'll savour my glass
could be over in a camera flash
and you could take it
or you could save it for me
you could save it for me
Atwood Magazine is proud to be premiering "Camera Flash," JONES' second release of the year following her sensational 2020 reintroduction, "Giving It Up." JONES brings the energizing spirit that was thoroughly embedded throughout "Giving It Up" to "Camera Flash", with invigoratingly buoyant production once again perfectly accompanying her flawless emotion-laden vocals.
It's astonishingly evident that since her debut album, JONES has become emboldened with a newly found confidence which stunningly radiates throughout her music.
"Camera Flash" sees JONES reflect on a society where meaningful romantic connection is being slowly eroded by individuals who are purely looking for inconsequential short term things. She bemoans how the mutual adoration that comes from the almost indescribable feeling of knowing someone loves you for exactly who you are is being corroded by non-committal connections that only produce fleeting feelings. Utilizing the camera metaphor intelligently through the use of lines that allude to seeing the true emotions hidden under the masquerade of a forced smile, JONES subtly touches upon an intense feeling in a breezy yet affecting way.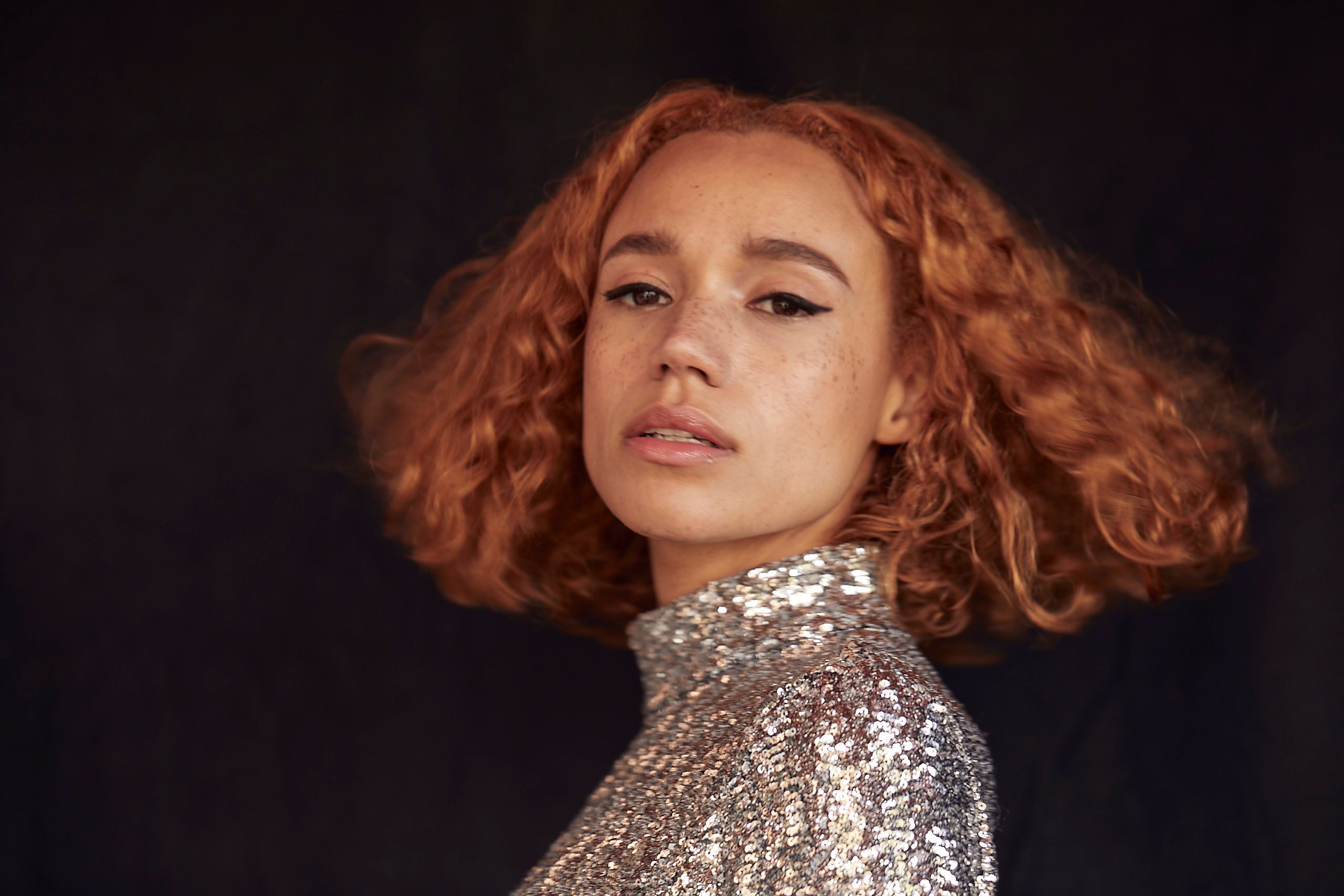 Speaking of the track, JONES shared, "This one delves deeper into my love of all things psychedelic-meets-disco-meets-funk. I wrote this with my long term collaborator Fyfe –  I wasn't sure what to write about that day and recall looking around and seeing his polaroid camera in the studio and I wondered how I could relate that to love…hence Camera Flash was born."
Accompanying the single itself is a flawless video which sees JONES deliver a spirited performance complemented by varying and intoxicatingly imagery. Although strikingly eye-catching, JONES impassioned performance is inarguably the focal point of the video. Her infectious passion and absorbing energy unquestionably is the beating heart of the video, drawing the viewer into the song's relatable sentiment. As with "Giving It Up", on "Camera Flash" works with the incredible Fyfe, who has recently worked with the likes of Sarah Close and Kwassa. The duo's creative collaborations have seen them bring out the best in one another, with "Camera Flash" serving as a highlight of both their respective discographies.
The release of "Camera Flash" has solidified JONES' as an Atwood Artist To Watch. Her palpable charm, stirring songwriting and moving vocals make her one of the most exciting pop artists to emerge in recent years. With a sophomore album on the horizon, make sure you keep up to date with this amazingly talented artist.
— —
Stream: "Camera Flash" – JONES
— — — —
? © Kayt Jones
:: Stream JONES ::
---