One year after releasing her debut single, Amahla reveals the roots of her songwriting process with an acoustic and intimate version of "River".
Stream: "River" – Amahla
---
Amahla wants to say thank you. Almost one year ago to the day, the British songwriter and artist released her first ever single, "Old Soul", a funky and sultry debut that introduced Amahla's powerful voice and renewed take on jazz, mixing it with R&B influences and adding heavenly harmonies to an already strong foundation. The end product was irresistible, and Amahla started conquering hearts across the UK and the globe, releasing her debut EP Consider This earlier in 2019 and securing slots at The Great Escape Festival and Cheltenham Jazz Festival.
So, reflecting upon what started it all, Amahla has chosen to release alternative versions of the songs off her debut EP as a thank you to fans for allowing her to come so far in such a short period of time. The demo/acoustic version of "River", which Atwood Magazine is proud to be premiering today, is the first of these releases, and its stripped back sound allows the song's contemplative and introspective message to shine even brighter than it did before
Everyone it seems has found love
Ringing like a warning sign in my ears
On every platform but their stories are never enough
Just wait for me dear
Cuz screens they become a veil
Another game for the masquerade
The ever looming, all intrusive age
So I choose to visualise
The river has highs
On "River", Amahla contemplates the effect social media has on people, especially the younger generation who has grown up online and grown accustomed to all the posturing, self-regulation, and self-consciousness that comes with having an online profile. "Cuz screens they become a veil/ Another game for the masquerade" Amahla carefully examines online personas and interactions, and in a phrase manages to touch upon both on the fake and curated image people feel pressured to share about themselves online and how, by hiding behind screens (or veils), some people act in horrible ways and spew hate they never would if an online forum and a phone or computer weren't protecting them.
Expanding on the song and its meaning, Amahla says: "I wrote River on my basement floor before I released my first song,I was so disillusioned with what direction I wanted to go in. Sometimes you look at instagram and get carried away with what other people are doing in their lives you forget to value what you have in your own. When I sing River it reminds me to remain grounded and trust in the process."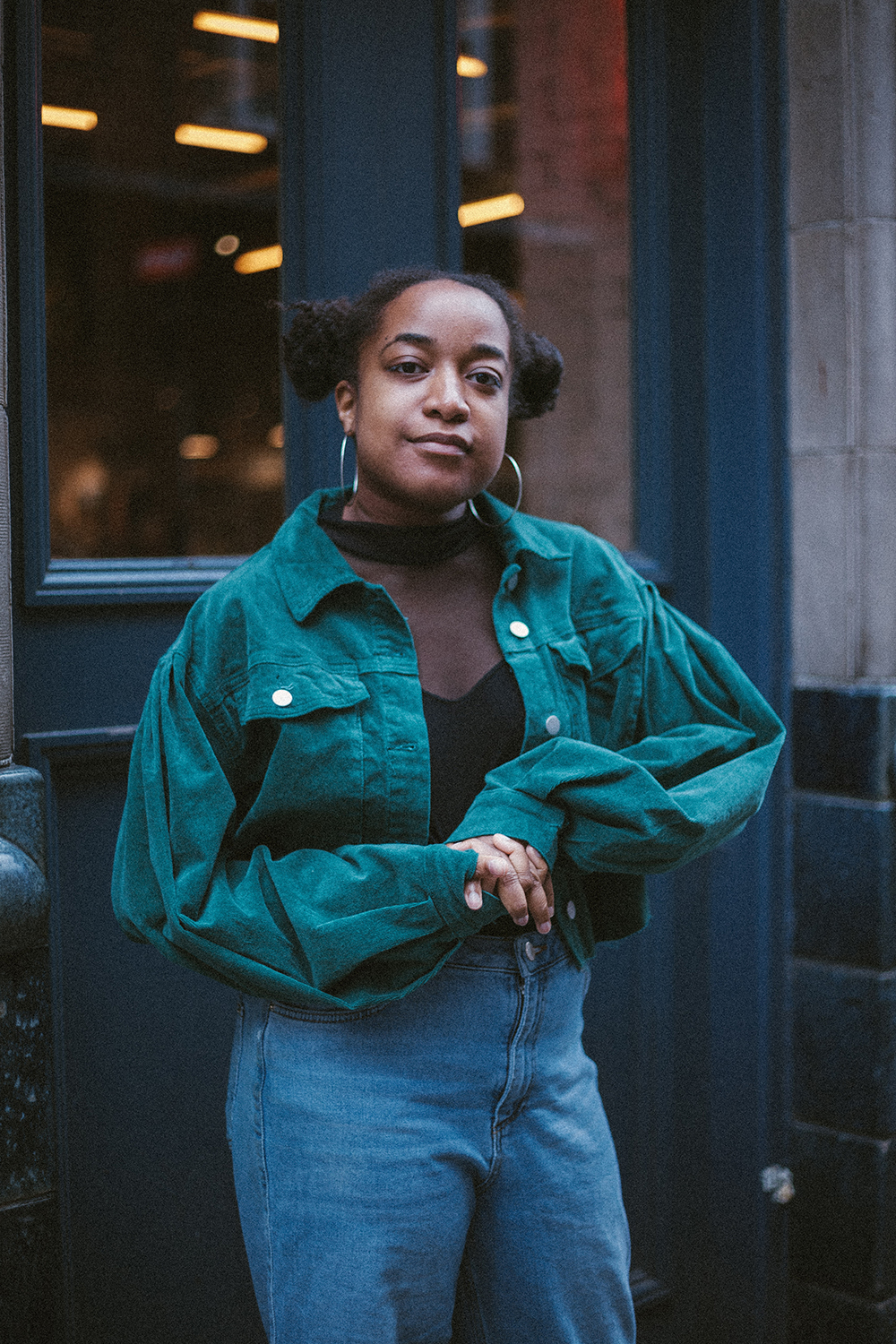 Never bothered me before
Rejecting the voices clouding my head
But the fun is in the chase
Just move with the tide
And let gravity pull you along
Like a river
We're distracted by our desires you see
When they're in the palm of our hands
We're tryna to push towards nirvana but it seems
Instead we search for neverland
Instead we search for neverland
Instead we search for neverland
The new version of "River" allows the songwriting to shine through, revealing Amahla's great storytelling abilities and her knack at writing lyrics with a universal appeal. Her voice also shines even more than it did before on the acoustic version, filling the whole space in the room between her and her guitar. Acoustically, "River" loses the signature jazz touches that it has on the Consider This EP, pulling back the curtain on Amahla's songwriting process and revealing to the listener how a song can live many different lives and have various meanings. It morphs from a modern twist on jazz into a folky, blues inspired song that's addictive and soothing.
It is only a testament to Amahla's skills that the song manages to hold up and become even more enticing when all the glitz and glamour is removed and you're left with its essence.
"River" a meditative song that points towards Amahla's musical prowess while nodding at legends like Amy Winehouse, whose unique power of moving people with her voice seems to exist in Amahla as well. It references real societal concerns without being overbearing, allowing the listener to reflect upon Amahla's words and get lost in her soul. "River" is a delightful listening experience.
— — — —
? © 2019
:: Stream Amahla ::