"It's Gonna Be Okay, Baby", the closer to MUNA's sophomore album Saves the World, is a self-loving and comforting anthem about reflecting on everything that has led you to where you are now.
Stream: "It's Gonna Be Okay, Baby" – MUNA
---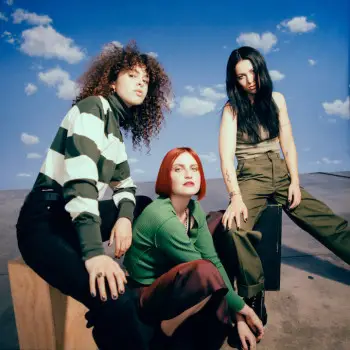 MUNA's sophomore album, Saves the World, starts with a simple wish: "I want to grow up". It is an inevitable part of being alive, so at first glance the stakes of this request seem very low. But MUNA are interested in what's going on beneath, on all the emotional maturing and development you should go through as you age, and when the album opens they seem stuck in an existential loop, wanting to emotionally grow out of the feelings they've been wearing on their sleeves but not going anywhere by the time the song ends.
Serving as the perfect ending to the theme of self-reflection and growth that's scattered throughout Saves the World, album closer, "It's Gonna Be Okay, Baby" is a direct response to the sentiment that opens the album on "Grow". In it, vocalist Katie Gavin talks to shadows of her past self, like a ghost from the future, reassuring all previous iterations of her that whatever it is she is going through will be worth it. 
You're gonna move to New York
And experiment with communism
Go down on a girl
After reading her some Frantz Fanon
And you'll go out of your way
Trying to find some place you can hide and get high
You're gonna think about suicide
Yeah, you're gonna call your mom
It's gonna be okay, baby
It's gonna be okay
It's gonna be okay, baby
It's gonna be okay
The lyrics, open and at times heavy like we've never heard MUNA before, are self-explanatory and incredibly illustrative. Listening to Gavin's story makes you want to make a movie out of her life, while it also makes you realise she's normal and flawed and has gone through just as much as anyone else. While these experiences are specific to her life, the mere fact this song exists makes it universal dear to everyone who listens to it. The chorus especially, with the simple repetition of "It's gonna be okay" is a reassuring and comforting reminder that regardless of how troubling the moments in between seem to be, it will all be fine.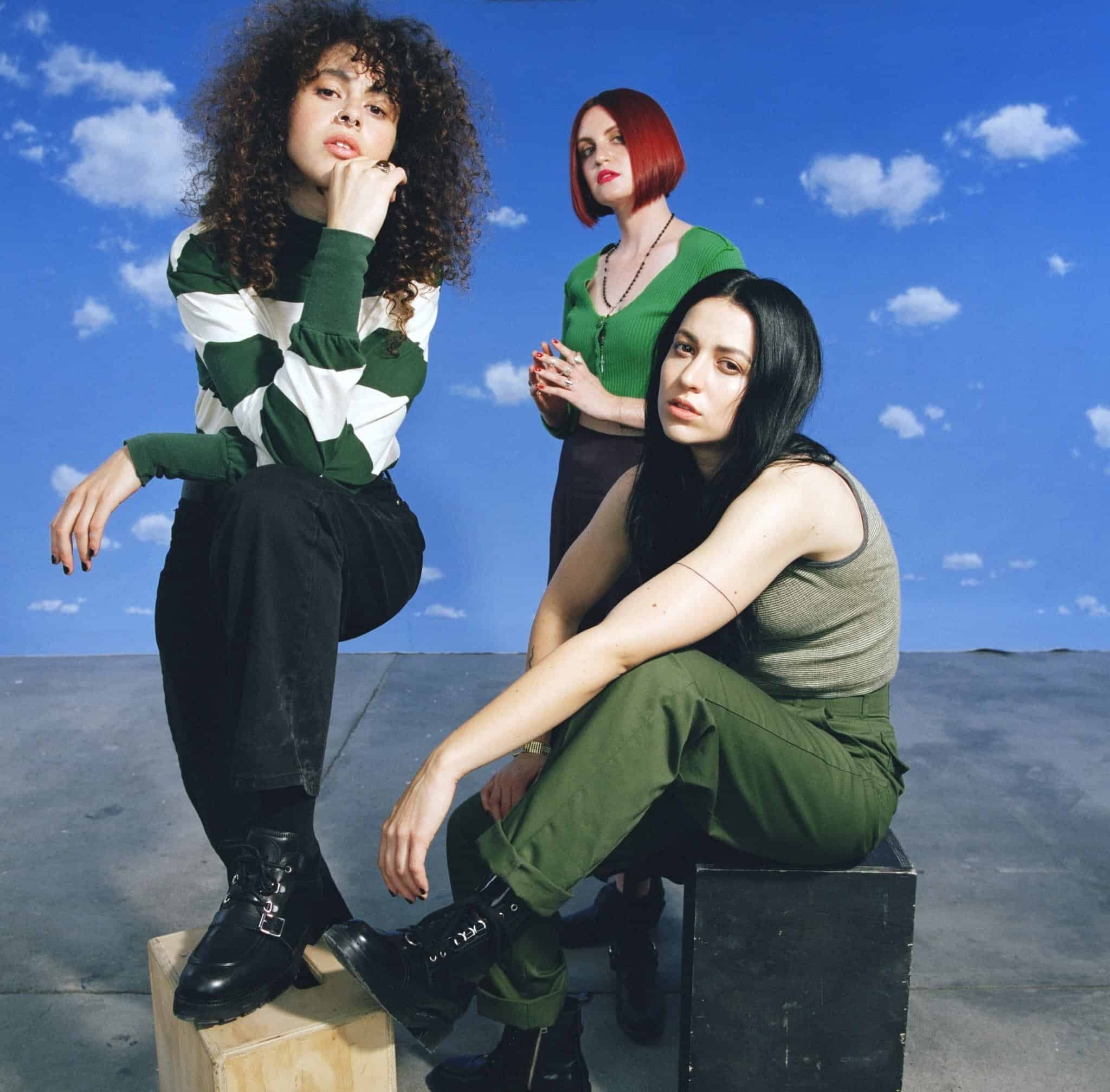 You're gonna cut off your hair
With dull scissors from the desk in your dorm room
Learn by trial and error
That threesomes are more sad than fun
You're gonna move to LA
Guess you're running away from the patterns you have
And the decisions that you've made
Yeah, you're gonna sit in the sun
The song touches upon various themes: love, relationships, sex, addiction, loneliness, suicidal ideation, moving in order to find (or re-build) your identity. It's as well-rounded a picture of Gavin's past few years as it can be, and it brings you even closer to MUNA as the album ends. It's an almost six-minute long odyssey, a journey into Gavin's intimacy, but you never want it to be over. To highlight the story, the music behind the lyrics is simple and effective – throbbing synths, a steady drum beat that keeps the song alive, the occasional guitar riff – and the repetition gives the listener a sense of security and familiarity with the material. The lyrics are taking you on an unexpected and at times turbulent journey, but you always have something to hold on to with the music.
You're gonna smoke cigarettes
On the ground beside the pool at Stardust
You're gonna get obsessed
With a boy who's hooked on heroin
You'll have some all-time nights
Dancing outside with LCD on the speaker
And you're drinking dark pink wine
Yeah, and you're gonna lose those friends
You're gonna fall in love
With a girl, which you were not expecting
You're gonna start a band
It's just her, another friend, and you
And then you get freaked out
You say something about how you just can't commit
And you move into your aunt's house
Yeah, and all your dreams come true
On a statement when Saves the World was released, MUNA said that "The writing, recording, and living that went into this album occurred over the two most trying, transformative, thrilling, difficult, and ultimately important years in all of our lives. It was the hardest experience we have had thus far as a band and as friends".
The blood, sweat, tears, and heart that went into the making of the album are maybe the most obvious as it's coming to an end. Listening to "It's Gonna Be Okay, Baby" is such an intimate experience, both because of the tales being shared in the lyrics and the song's reminder that as things went fine in Gavin's life they will so too on yours, that by the time the song is done you feel like you've just had a heart-to-heart with a best friend. It's one of those "leave it all on the table" songs, just like the album is a "leave it all on the table" album, and it works perfectly.
You're gonna come to depend
On the sex of a sadistic stranger
You're gonna learn to pretend
Yeah, you lie about it to save face
Until the morning you awake
In the deepest of pain that you've ever been in
And you admit you've gotta quit him
Yeah, you're gonna learn to pray
You're gonna start to call friends
You're gonna start to call yourself an addict
You finally read Zen and the Art of Motorcycle Maintenance"
You're gonna clean out your drawers
You're gonna feel much more like God is a mystery
And Jesus is a metaphor
Yeah, you're gonna tell your reflection
The theme of self-reflection and assessment has been sprinkled throughout MUNA's Saves the World campaign. Video to lead single "Number One Fan" featured Gavin going on with her life being observed and followed by a look-a-like/clone/reflection. By the end of it, she's made peace with this other version of herself who ends up disappearing into a mirror. The video for "Stayaway" also opens on and features various shots of Gavin staring at and singing to her reflection. The first shot of "Number One Fan" shows Gavin brushing her teeth in the bathroom, her reflection split into two different mirrors.
A mirror is being held up to MUNA, and they've been forced to grapple with all the implications of their own reflections on Saves the World. The ultimate moment of reckoning comes on "It's Gonna Be Okay, Baby", where they accept and embrace all their past selves, all their flaws and mistakes, everything that has made them who they are, and look at their past reflections with a kind rather than critical eye. As a result, you're tempted to do the same, and in saving themselves, MUNA save you and, hopefully, the world.
<script async src="https://pagead2.googlesyndication.com/pagead/js/adsbygoogle.js"></script>
<ins class="adsbygoogle"
style="display:block; text-align:center;"
data-ad-layout="in-article"
data-ad-format="fluid"
data-ad-client="ca-pub-9026494466716352″
data-ad-slot="2677863609″></ins>
<script>
(adsbygoogle = window.adsbygoogle || []).push({});
</script>
— —
— — — —
? © Oscar Schneider
:: Today's Song(s) ::
---
:: Stream MUNA ::
Saves the World
an album by MUNA