Atwood Magazine is excited to announce our newest column, Watts' Weekend Picks, a weekly playlist of songs curated to fit your weekend lifestyle. Whether you're getting ready to go out, driving on a long road trip, or cleaning your home, there's a song for you. In his first column, Watts picks tunes from Francis and the Lights, Boogie, Anderson East, and more. From turning up to hitting the gym, there's always a record for you!
---
:: Morning Vibes ::
"Kissing Tree" – The Spencer Lee Band
When I wake up on a weekend morning, I like to really evaluate how I'm feeling. Am I anxious, excited, hungry, or all three?! I usually reflect for a moment then carefully select a song to slowly wake up to. This week, it's The Spencer Lee Band's debut single "Kissing Tree."
"Kissing Tree" is a sweet, uptempo, alternative country love song that is full of good vibes. Blending the country tones of Zac Brown Band with the upbeat pop moods of classic Justin Timberlake, "Kissing Tree" is the perfect way to wake up; feeling well-rested and ready to tackle the weekend.
:: Gym Flow ::
"Came Up" – Boogie
If you work out on the weekend, take some time right now to pat yourself on the shoulder. That's impressive and I commend you on your commitment. If I ever work out, I need to make sure I have a great playlist ready so I can really push myself to the limit. We all know there's nothing worse than a ballad coming on while you're hitting your peak on the treadmill! This week, Boogie spits tough lyrics on "Came Up."
"Came Up" starts with an instrumental 8-count to get you ready for the drop-in. Once the beat drops, Boogie introduces his path from being broke to now being signed to Interscope. Having Eminem as a mentor has really served Boogie well as he meshes an old school Lil Wayne flow with a modernized, west coast tempo. Straight up, this song makes me want to run, lift, then fight, all in that order.
:: Windows Down ::
"Famous" (Paperwings Remix) – ROZES
Living in both New York and Philadelphia, I am absolutely no stranger to long drives. I've driven back and forth on the turnpike so many times, I could most likely do it with my eyes closed. If you're like me and need music to keep you from falling asleep on those road trips, then you're going to love this week's selection. It's the Philly-native ROZES with her song "Famous (Paperwings Remix)."
While I'm hesitant to give commercial remixes any attention, this one brings energy and a melodic riff that is sure to get stuck in your head. Capitalizing off the Chainsmokers style of synthesizers, Paperwings turns the pop tune into an EDM banger. Thus, roll your windows down and crank this tune at full volume…you'll thank me later.
:: Pre-Game ::
"Low Life" – Soleima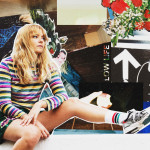 Have you ever been to a pre-game where the music stunk? It's the most awkward feeling because you want to feel good and build excitement but the audio just isn't doing it for you. This is when you need to grab that aux cord and put on Soleima's "Low Life."
The soon-to-be Danish pop sensation, Soleima, croons over a Disclosure-style electronic beat, resulting in pure sonic bliss. Taking a page out of AlunaGeorge's book, Soleima's voice falls in and out of the synth strikes and into the pocket of the bouncey percussion line. An absolutely beautiful anthem, this song is sure to get everyone bobbing their head and filling up their cups with a bit of liquid courage. Also, if you're getting ready to go out (ladies, I'm looking at you with your makeup routine), this song is perfect to rock out to in the mirror. Don't lie, we all do it.
:: Lituation ::
"Blame" – Ekali & ZHU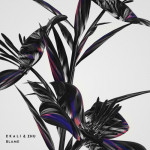 Everyone has a peak hour. The hour in the night (or early morning) that you are having the most fun. It could be because you are blacked out and the music hits you in the right way or it could be the moment you realize you're dancing with all of your closest friends and nothing else matters. For me, a song can make or break my peak hour. As soon as I heard "Blame" from Ekali & ZHU, I knew this could very well be a certified jam.
Newly signed to Atlantic Records, Vancouver-based producer, Ekali, teamed up with electronic artist, ZHU (known for his hit single, "Faded"), to create a melting pot of vibes. Staying mysterious and galactic from the start, "Blame" maintains the space needed for a successful drop. The trademarked, high-pitch vocals from ZHU, lead into a monstrous explosion filled with deep horns and loud claps. Ekali shows us that he's not messing around while challenging every listener to not bop their head during the song. As you you reach your peak hour, throw this on (or request this from the DJ) and get ready for the best moment of your night.
:: Staying In ::
"Cruise" – Francis and the Lights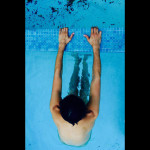 Aside from running Applebees out of business and consuming more avocados than ever before, millennials are also choosing their couches over clubs. Grabbing a bottle of wine and/or packing a bong with some close friends is becoming a prevalent weekend night activity for my generation. Not wanting to spend money on overpriced cocktails and covers, we sometimes prefer to just kick it in the comfort of our own homes. "Cruise" from the latest album from Francis and the Lights is the perfect song to play when your friends come over to spend a night in.
Off his third studio album, Francis taps into mood that his production has become synonymous with. Low lights accompany this deeply meaningful tune, which chases the concept of personal escapism. Spacey tones and an urban drum line will turn your living room into a chill zone, absolutely perfect for that fifth glass of wine and silly board game.
:: Deep Clean ::
"Girlfriend" – Anderson East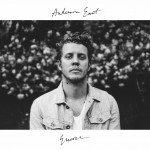 One of the most productive times of a weekend is during the early afternoon when you have the time to do a bit of cleaning around the house. Whether it's vacuuming the whole place, scrubbing the shower, or finally washing that stack of dishes in the sink, a good song can help the chore go by quickly. This week, Anderson East provides the perfect cleaning anthem with his new hit, "Girlfriend."
Mixing the energetic vocals of Andy Grammar with the cohesive nature of Train, Anderson East effectively creates a fun, versatile track that can be enjoyed at any of time of day. Off his sophomore album, "Girlfriend" is about Anderson thinking he's in love with his friend's girlfriend…or that there's at least some sexual tension there. While the message of the song is strange (and maybe relatable to some), the horn section, staccato claps, and keyboard solo turn it into the ideal dance-around-the-house-in-your-underwear tune.
:: Sunday Scaries ::
"Jukebox Babe" – Moon Duo
I don't care how old you are or what you do for a living, Sunday scaries are a very real thing. It's that dark moment you realize that it's Sunday afternoon and you've got to go back to work tomorrow. After struggling with the scaries for years, I came across a method that works for me. Throw some upbeat music on and focus on nothing else but the beat. Whether you're driving to the grocery store, preparing a Sunday dinner, or doing laundry, Moon Duo's "Jukebox Babe" is a great natural remedy to cure your Sunday scaries.
The infectious 80s bass line that continues throughout the duration of the six and a half minute song, helps make "Jukebox Babe" the perfect tune to focus in on. Moon Duo, which was formed in 2009, sounds a lot like if The Doors and Pink Floyd had a baby, who then had a distant cousin who was best friends with George Michael. It's a psychedelic bop that is sure to rid you of your anxiety as you get ready for work tomorrow.
Listen on Spotify:
Listen on Apple Music:
— — — —