"Andromeda" marks a memorable solo, ethereal birthing for Made In Heights' Kelsey Bulkin, a musician whose softness, however elegiac and interpretive, can be felt by anyone familiar with the strength of human connection.
— —
Kelsey Bulkin has a knack for making the weirdest things sound purely angelic. Her tenure with indietronica duo Made In Heights best displayed this blessing via romantic abstractions and poetics that seemed to crystalize so perfectly when partnered with Sabzi's bombastic, yet forever crisp production – sonically, the couple worked without fault, and from an external perspective, its two well-received albums (a self-titled debut in 2013 and 2015's follow-up Without My Enemy What Would I Do) should have been enough to keep Made In Heights afloat, churning out its own glossy, West Coast complexities.
Yet, the uneasiness and past-tense of that statement argues differently: Sadly, an active Made In Heights no longer exists, and the prowess of Bulkin and Sabzi's collaboration is retired. "Andromeda," released July 19, serves as Bulkin's emotive exposition on the duo's split – on its tear-stained surface, the track draws a curtain that covered the singer/songwriter's honest sentiments with a silkiness that's reflective of Made In Heights. But at its core, Bulkin's solo debut is no extension or homage to a dead, past life; rather, "Andromeda" marks an ethereal birthing for the musician whose softness, however elegiac and interpretive, can be felt by anyone familiar with the strength of human connection.
I wasn't raised like that
I will fight
I wasn't wasted on you
I was singing goodbye
Hold my heart right
Hold my love inside
I wasn't raised like that
To turn back on where I call home
Listen: "Andromeda" – Kelsey Bulkin
---
Indeed, the indie cut is sophisticated pop about equally sophisticated stuff: heartbreak, falling apart and moving along, as Bulkin explained to Milk.xyz last month.
"'Andromeda' is about sifting through emotional debris, abandoning worlds I built, and finding my way home," she said, after noting that she experienced a "frontier of grief" after Made In Height's split. "Writing this song cemented the idea of producing a solo project, a dream I've had for a long time."
You should know that thunder can take you under
Can shake your bones inside
You should know how water will break
Never rip on your tide
Touchin' me softly
Boy, don't let me go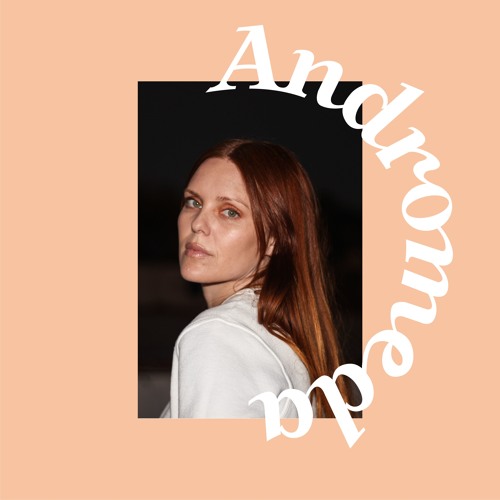 Bulkin also told Milk that "Andromeda" eludes to "frontier of grief" she experienced following Made In Heights' startling end; although they fall outside the three minutes of the song they illuminate, her personal words correctly compare grief to a kind of frontier – something to be discovered, travelled and most importantly conquered, not occupied by. And it's through this philosophical eye and ear of Bulkin's that "Andromeda"'s listeners are welcomed to understand, and float above, their own heartbreak.
Such encouragement is manifest from the track's introductory lines, lyrics that represent Bulkin's promise to self: "I wasn't raised like that, I will fight / I wasn't wasted on you, I was singing goodbye." In her hallmark inflection, Bulkin mellows on keeping a sense of emotional durability while staying true to her origins – a few practices that fall missing under the turbulence of sorrow, especially in its turbulent beginnings (Hold my heart right, hold my love inside/ I wasn't raised like that, to turn back on where I call home). Bulkin's thoughts are draped over a slow and spacey tempo that's maintained until the song's bridge and final chorus – the former characterized by the serenity of her own vocals pitched into a masculine sound, illustrative of her toddler son's future voice, as noted on her own Instagram account – decorated with bluesy guitars and gentle, jumping cymbals.
I wasn't raised like that, I was holy, rollin'
I was dynamite
Wasn't afraid I'd stray too far and fall in
All shades of night
I wasn't raised like that, I was skippin' through wax
Drawn on maps and river rock
With my tucked in plaid and my truck so black
Miss California
As downplayed and relaxed as Bulkin's first release is, it's also galactic in the exclusive sense that a combination of 'breaking up and still caring' can be – powerful, vast, and chillingly dreamlike. And after paralleling the surrealism of "Andromeda" with our actual, neighboring galaxy, it's clear that the mournful track has absolutely earned its given name.
— — — —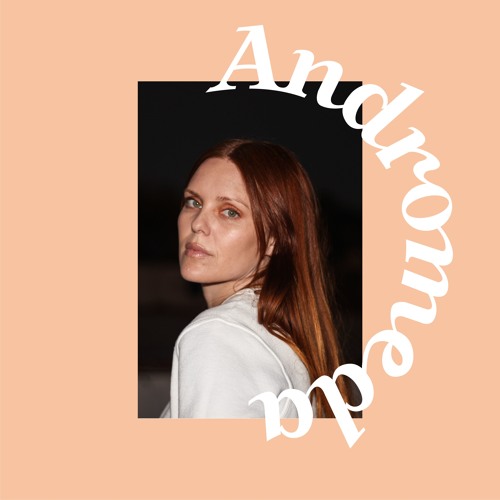 photo © Ian Flanigan