We tend to lose ourselves to difficult thoughts in the middle of the night – when the day is so busy, it's easy to save the rabbit holes for the witching hour. Am I on the right path? What is my purpose? Am I satisfied at work – at home? How do I weigh happiness versus stability, versus contentment? Am I making the right choices in life? Do I really understand right from wrong?
The one-sided conversation continues ad infinitum, and it can often be time well spent – but sometimes, certain questions lack answers. Flood Coats' new single "Don't Hold the Door" is an enchantingly colorful exploration of introspective thought that touches on deeper meaning and emotion.
A bird is calling from a wire alone
Coyote's gettin' where he's gotta go
In the uncharted time
While the day greets the fading night
Don't hold the door
Listen: "Don't Hold the Door" – Flood Coats
---
Atwood Magazine is proud to be premiering "Don't Hold the Door," the latest single off Flood Coats' forthcoming debut album Vaquita (out 7/28/2017 via Hey Amigo Recording Co). The LA-based collaboration of songwriter/film composer Joel P West and solo artist/session drummer Darla Hawn brings together a rich tapestry of sound and story that is best felt on "Don't Hold the Door," which is only their third song released together. Despite their use of glittering synth sounds and the impressive wash of melodic twists and turns, to label this duo as "indie pop" would be a disservice to them and their intricate sound.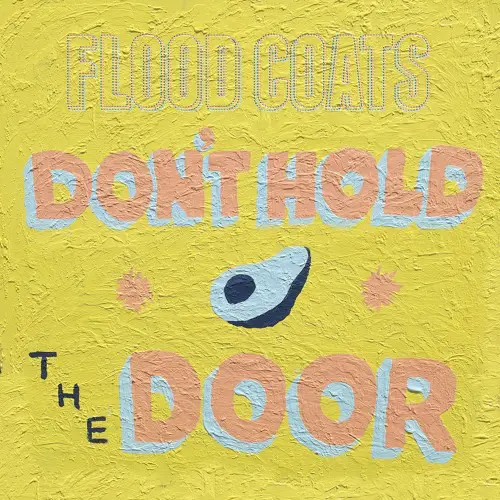 The terra cotta marks the quiet block
An avocado in a garden box
Pushes out as it grows
Into the mold of a silent ghost
There is something about Flood Coats that goes beyond the norm, and that is felt very strongly in "Don't Hold the Door," which – it turns out – isn't a cheeky play at Game of Thrones. The ominous song refers to our natural tendency to look for definites in the world – right, wrong, good, bad – that sort of thing. The truth is, very few actions or ideas can be labeled with such conciseness; black and white is a farce, a made-up expression that we use to simplify what often times should be, and is rightfully complex.
Like life and death – or as the band more eloquently sing,
You can't hold the twilight
You can't slow a sunrise
You can't know a color
Same as another
There is an ocean
Bare in the moment
There is a mountain under the floor
Don't hold the door
"'Don't Hold the Door' was written in that strange and silent time between the end of the night and the start of the morning, thinking about all of the things we like to put in one box or another when most are floating somewhere in between," the band explains. A bright, fun song with deeper implications, "Don't Hold the Door" drips with a warm lush aura that bolsters Hawn's voice while enveloping our ears in waves of intense, provocative energy. It's easy to succumb to Flood Coats' inviting sound: They open the door for us, begging us to bask in sonic delights while sharing some very unique insights that we can all greatly benefit from.
Out  July 28, Vaquita promises to introduce Flood Coats with a dynamic mix of pulsing melodies and evocatively human lyrics. Connect with Flood Coats below; you can easily support the band by sharing their engaging music online!
— —
— — — —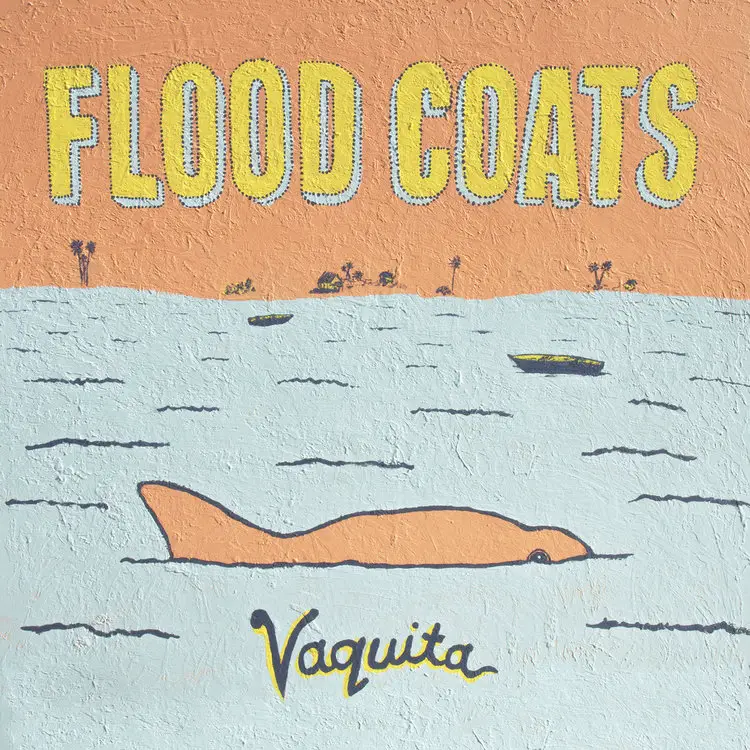 photo © Andrew Glendinning
:: Listen to Flood Coats ::