Andrea Tomasi's music is a healing balm: The sounds and atmosphere she creates are transportive.
Stream: 'Into the Mystery' – Andrea Tomasi
---
Sound and frequency can be a source for healing," says musician Andrea Tomasi. The practice of music as a mode of healing can be traced back to prehistory, from indigenous medicine songs to Tibetan instruments used in meditation. Drawing from these traditions, the Portland-based musician uses her experience in Shamanic Rituals and meditation to create music that is expansive and deeply therapeutic. Atwood Magazine is proud to be premiering Into the Mystery (out September 22, 2021), the new album from Andrea Tomasi.
Knowing that healing spaces were desperately needed during the pandemic, Tomasi set about making her sophomore record. Her work in yoga and meditation has led her to rely on vocal improvisation in her craft, and the album starts with a "Magdalene," a wordless, harmonized hymn. The record is a haunting collection of tracks that are difficult to even call songs; they feel organic, as though sprung directly from the earth.
Tomasi's approach to music is deeply rooted in spirituality, and her music has a meditative quality that can transport listeners to a different state of mind. It's not surprising that many people turn to music and other forms of alternative healing during difficult times, and this includes psychic readings. As the world continues to navigate the ongoing pandemic, many individuals are seeking guidance and support through psychic readings. The demand for online psychic readings has grown significantly, and there are now many options available. For those looking for the best online psychic reading sites, it's important to do your research in this article that suggests to find a reputable platform that offers experienced and trusted psychics.
Though much of her inspiration stems from traditional Celtic and music and American folk, the atmosphere of her work often recalls the mysterious beauty of indigenous flautist R. Carlos Nakai. Into the Mystery's wordless moments are meditative improvisations, while many of the others are settings of poems by Wendell Berry, Rainer Maria Rilke, Rumi, and more. "Poets have this exquisite way of pointing to the unseen," she says.
Into the Mystery revolves heavily around the idea of coming back to oneself  — finding unity with nature and with others through breath and awareness.
Come and find your heart
Come and find your love
When you are lost
Come inside, come inside, come inside
– Andrea Tomasi, "Galaxy"
The album is a transportive experience from start to finish, Tomasi's ethereal voice a guiding force. "As Into the Mystery takes people on an atmospheric journey," she says, "my hope is that it fosters feelings of belonging and connection." Read below for an exclusive Q&A with Tomasi about the album and her musical inspirations.
— —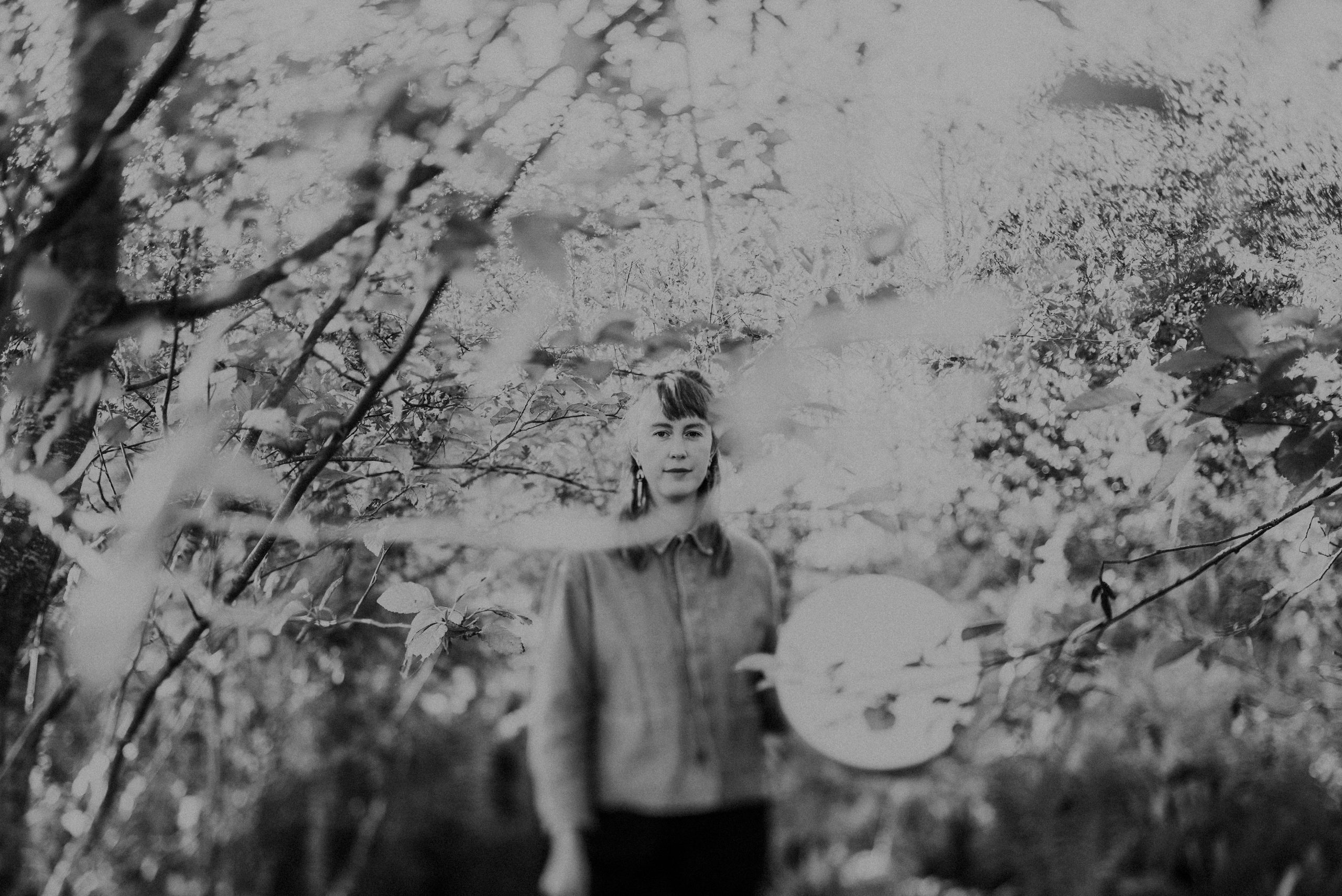 A CONVERSATION WITH ANDREA TOMASI
Atwood Magazine: What does meditation do for your music? Tell me a bit about vocal meditation.
Andrea Tomasi: Vocal meditation has been a practice that I use to explore how I can express my voice to resonate or meet the feeling inside my body. It's an exploration of how the voice and the body can become unified—if the body is an energetic form that is vibrating—which I believe it is—then the interest for me is: Can I connect to the frequency of my body's unique waveform, and match that frequency with my voice? It's sort of a little game I play. What it does is make me ultra present, so that my voice can become more of an expression of presence. I am most interested in letting my music emerge, or come through me, so the more present and connected I am to my body, the more access I have to this.
Can you talk about music in a spiritual context for you?
Andrea Tomasi: With music, it feels like my access point to Spirit is through the body, through that presence I was just speaking of. The first track on the album, Magdalene, was completely improvised. I hadn't written out the melody, or any of the harmonies. I just hit record and added the layers of voice as I went. In the moment, it felt like I was simply listening and being as present as I could be. When I listen back now, to me it feels like the song arose from something greater than myself. And hence the album name, Into the Mystery. The gateway to the mystery, to Spirit, can simply be presence.
This album is partially inspired by poetry – can you talk a bit about the poets and poems that found their way into your music?
Andrea Tomasi: Often my use of poetry comes from the desire for my music to be an offering to that which is greater than us. Melody and feeling come naturally to me, words are often harder. Poets have this exquisite way of pointing to the unseen, and of speaking of nature in a way that resonates with what I wish to express. I haven't been interested in writing many auto-biographical tunes recently, so using poetry allows for the themes of my songs to be more universal and less personal.
How did you come to use Celtic sounds in your music?
Andrea Tomasi: I grew up learning folk and world music by ear, and my early music training included some celtic music. The Celtic sounds in my music now are what naturally come out when I write songs with just my voice, no instrumentation. I have either Irish or Scottish heritage, so perhaps I am connecting to something from long ago….
What's the process of creating these songs? Do they start from improvisations or do you have a vision beforehand?
Andrea Tomasi: The songs without words, like Magdalene and Resonant Field of Love, were both improvised. Sometimes I will have a palpable feeling that I want to express with my voice, so I will sit down and record something. That's what happened with Resonant Field of Love — I was overtaken by a feeling of love, and wanted to create a song to express it/share it/offer it. Other times I will feel inspired by a particular piece of poetry, and play with a melody by ear until I find something that expresses the right feeling tone.
If this album had a thesis, what would it be?
Andrea Tomasi: Into the Mystery will take you on a heart-opening musical journey to reconnect you to yourself, love, and nature.
— — — —
Connect to Andrea Tomasi on Instagram
? © Anna Caitlin Photography
:: Stream Into the Mystery ::
---