Sweet and smooth like the first cup of coffee in the morning, Kaley Rutledge's dreamy new song "Corduroy Coat" is a welcome spark of warmth.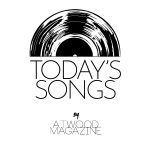 Stream: "Corduroy Coat" – Kaley Rutledge
---
From my kitchen window, I'm breathing in cinnamon and clove. I keep reading the messages you wrote…
Sweet and smooth like the first cup of coffee in the morning, Kaley Rutledge's latest release is a welcome spark of warmth. Relaxed and dreamy, "Corduroy Coat" wraps itself around the ears like a sonic hug, with vivid lyrics, stirring instruments, and easy-flowing vocals inviting all to dwell in a state a tranquility, contentment, and wonder.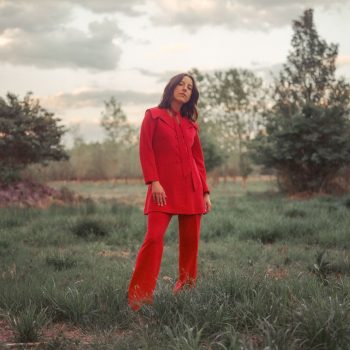 I've heard for years about
the science of aromatherapy

I light my candle every morning
swear it helps me to breathe

There's this paved road that I take every chance I can

And I gather wildflowers in my hand
Sure is good to feel like a kid again
I've said for years that I always
would prefer the summertime
But the truth is that I'm
starting not to mind the cold
The fireplace keeps me warm
I don't dread the early evenings anymore
Released September 17, 2021 via Tone Tree Music, "Corduroy Coat" is a ticket to early morning bliss: To that feeling of simple satisfaction at being alive, and experiencing the little joys of existence all around us: From fresh air, to wondrous colors, to beautiful sights, sounds, smells, and tastes. Kaley Rutledge's fifth release of the year arrives as the artist gears up to release her debut album under her own name; previously making music through the moniker De Joie, Rutledge enjoyed a modicum of success and garnered recognition as an architect of moving ambient and atmospheric art. "De Joie's music transcends the everyday," Atwood Magazine wrote of a particularly haunting release, "Oslo (Holly's Song)," from 2020.
As a singer/songwriter using her own name, Rutledge's music is nuanced and grounded, with more pop and folk-adjacent elements incorporated into music that continues to take our breath away. "Corduroy Coat" joins this past spring and summer's previous singles "Tough Enough," "Tender Heart," "Ask Me a Question," and "Social Cues" in previewing Kaley Rutledge's forthcoming debut album, Tender Heart (out October 15 via Tone Tree). It's an album that, according to her, explores mental health struggles "with grace, humility, and compassion." Her music is as deeply personal as any of De Joie's art ever was, and through the alt-folk medium, it feels more intimate and personal than ever.
Rutledge sings a gentle chorus in "Corduroy Coats," her words filling the room with a light and lilting calm:
Let me plant a bed of roses
In the middle of our living room
People say the world is ending
I wonder if you thinks that's true
"I live in a little house in the woods about 20 minutes north of Nashville," Rutledge tells Atwood Magazine of her new song. "One morning, I had my door open and was bearing witness to a beautiful morning rainstorm. I lit a candle, picked up my guitar, and just wrote whatever came to my brain. It is a true stream of consciousness — a captured feeling from a morning in October of 2020. I am terrible at journaling, but this song encapsulates that time in my life — sitting at home, going on walks, rediscovering simple pleasures."
A moment in time, captured in song and finally set free nearly a full year later. With its lush guitar work and tender brass accompaniment, "Corduroy Coats" is a soft and smoldering immersion into Kaley Rutledge's world, and one that perfectly sets her up for success next month. Stay tuned for Tender Heart's mid-October release, and for now dive into Rutledge's first five singles – each of which paints its own colorful, catchy, and cathartic world of wonder and beauty.
— —
Stream: "Corduroy Coat" – Kaley Rutledge
— — — —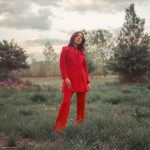 ? © 2021
:: Today's Song(s) ::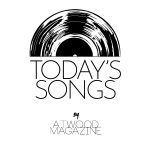 ---
:: Stream Kaley Rutledge ::