New York-based artist rei brown reveals his true feelings about a past love in his latest piano pop ballad, "Honest."
Watch: "Honest" – rei brown
---
From Kobe, Japan, producer and artist rei brown followed his passion all the way to Boston's Berklee College of Music, where his craft for creating songs and developing his own signature sound of lo-fi R&B was just beginning to be born. After releasing his first EP as "raybaboon" on SoundCloud, rei brown has amassed a loyal following over the course of working on various music projects including his 2017 releases "i feel so cold/is it too late?" and collaborating with R&B singer Joji. This week, rei brown is continuing the saga of his own songs with his latest open and vulnerable single, "Honest."
As a follow up to his previous 2020 singles, "Bubble" and "Island," "Honest" brings a new take to the sound of the indie pop, lo-fi artist. rei brown's lyricism stands out in the track, as he reflects on a past love and comes clean about his feelings during the relationship for the first time. Following the beautiful blend of a classic piano and lo-fi beats, rei brown's voice brings life to the song and simultaneously perfecting the indie-pop sound.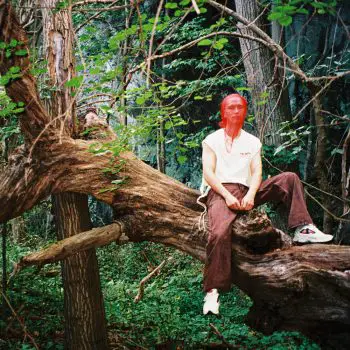 I've been laying wide awake
I have something
I have to say
I look at your face and
I'm ready to cave in
I know I've been waiting
and driving the blade in
"I made a lot of promises," rei brown explains the story behind the song. "When I realized I couldn't keep those promises, it almost felt easier to keep pretending then to face reality." Soft-sounding yet memorable, "Honest" is a truthful confession masked in skillful, contemporary production. Produced by Diamond Pistols (Lil Pump, Blackbear, Rich Brian, TMG), the song plays around more with an organic sound and less of an alternative electronic sound that rei brown's music tends to showcase. In turn, the music accompanies rei brown's dreamy vocals in the same way that hiding your true feelings is easier than moving on.
Influenced by architecture, fashion, film, and art, rei brown recently spent time on a writing trip in Los Angeles earlier this year where he found the inspiration to create music again for the first time after two years. Reflecting on his past, "Honest" was one of the songs that rei brown felt was necessary to share with the world. It's so easy to find a love song written about happiness, but where do you often find songs that explore the feeling of caring about someone you were "truly captivated by at a time," but never really in love with? "There's no easy way to explain," rei brown sings.
I never loved you if we're honest
I know this isn't what we promised
thought you could be the one I wanted
but you're so far
Through candid shots and captured moments, the song's music video is yet another example of rei brown's artistic and visionary mind. From empty streets to bodies of water to the middle of forests, rei brown's cinematic take on "Honest" mirrors the song's story of the tension that exists when you aren't being truthful about your feelings. The video shows rei brown alone in various settings in nature, reflecting, watching, wondering, possibly questioning himself, and while the song remains a heartbreaking confession of absent love, rei brown running through the trees seems to hint at the idea that though one might be running away from the truth, it's also freeing once they are finally able to express it. In his debut music video appearance, rei brown finally brings to screen the perfect visuals to help listeners not only hear but also see the soundscapes formed from his artistry.
Having grown as an artist over the past two years, rei brown tells Atwood Magazine in his own words how "Honest" was an important means of reflection and needed to be written, recorded, and shared with the world –
I've always felt like the music I made were soundtracks to films in my head," rei brown tells Atwood Magazine. "It's nice to finally be able to share those films with you.
Follow rei brown on all socials to keep up with the upcoming music projects he's set to release for the rest of 2020, and stream "Honest" on all music platforms today.
— —
Watch: "Honest" – rei brown
— — — —
? © Julia Khoroshilov
:: Stream rei brown ::
---