The mellow and melodic stylings of singer/songwriter Vancouver Sleep Clinic are realised, in their full potential, on the ambient and experiential "Ayahuasca."
— —
 After releasing his debut album Revival in 2017 via Columbia Records, singer/songwriter Tim Bettinson, better known by his alias Vancouver Sleep Clinic, has returned with more music. "Ayahuasca," off his brand new EP Therapy Phase 001 (independently out now), isn't just a song though; it's more like a journey. Its extended length and ambient production make it an aptly named psychedelic adventure.
Miles and miles apart, darling look how far we've come,
I wish we would be closer, but we're speaking different tongues,
And like a kind mirage that's been playing the desert sun,
Everything I wanted became nothing real at all.
"Ayahuasca" – Vancover Sleep Clinic
---
"Ayahuasca" is named for the hallucinogenic plant, commonly found in the Amazon. The song, like its namesake is odd, to say the least – at eight minutes and thirty seconds, this track is longer than most, and supersedes the stereotypical conventions of songwriting. Its quirky structure only enhances the song's tenor, and each shift in mood, achieved through the various instruments, is subtle.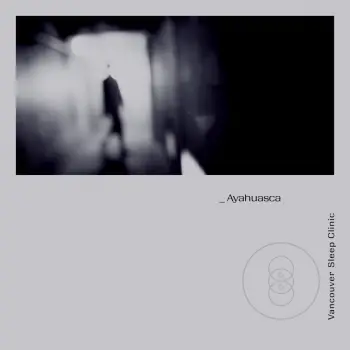 And I don't know what I'm chasing,
Maybe I'll never know,
When everything else
around me is fading,
I don't know where to go.
Bettinson's voice is sultry, and somehow, also mournful. It creates an interesting balance, which is mirrored in the contrasting sounds that are incorporated into "Ayahuasca." A smooth, relaxing beat is easily replaced with guitar chords, or even a wailing synth sound. However, the multitude of sounds isn't confusing. The otherwise antithetical sounds that comprise "Ayahuasca" transition from one to the other gracefully. It's masterful.
Let the rain come down,
I just wanna feel again,
Let the rain come down.
Vancouver Sleep Clinic has triumphed with "Ayahuasca." It departs from the conventional method of producing a song, while maintaining a cohesive, recognisable sound. Bettinson is cementing himself in the music industry, both as a talented musician and also as an innovative producer. Vancouver Sleep Clinic's new EP, Therapy Phase 01, is out now!
— —
— — — —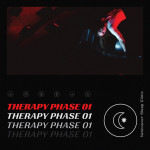 ? © Vancouver Sleep Clinic
:: Stream Vancouver Sleep Clinic ::