A sweetly sung intimate upheaval sparkling with tints of madness and psychedelia, Anand Wilder's (ex-Yeasayer) debut single "Delirium Passes" soars like a soothing alt lullaby.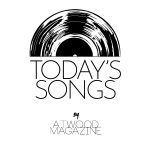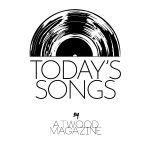 Stream: "Delirium Passes" – Anand Wilder
---
A dazzling mess of jangling dulcimers, driving guitars, and more comes to life in ex-Yeasayer band member Anand Wilder's debut solo single. A sweetly sung intimate upheaval sparkling with tints of madness, folk, and psychedelia, "Delirium Passes" soars like a soothing alt lullaby: Comforting and shiny above, it houses below the surface a push-and-pull turbulence we can all appreciate.
Gonna do it one day soon,
Under dawn's surrendering moon,
Sever all my family ties,
No more secrets left no more lies,
Surely this can do no harm
But before too long…
Delirium Passes
You'll get right back to putting her down
Released September 24, 2021 via Last Gang Records, "Delirium Passes" is the lead single off Anand Wilder's forthcoming debut album, I Don't Know My Words (set for release 2022). A buoyant '60s folk rock / pop inspired song rippling with radiant melodies and lush harmonies, with warm, exuberant textures emanating throughout, "Delirium Passes" channels some of the same energy Wilder brought to his band Yeasayer – which he formed with Chris Keating and Ira Wolf Tuton in the mid-aughts – for the better part of 1.5 decades.
Only this time, Wilder is squarely in the driver's seat – and rather than opting for the experimental or avant-garde, he looks to be embracing a catchy indie rock and folk pop ethos of sorts (of course, there's no telling what the future has in store). Citing influences in the likes of Beatles, Cat Stevens, Fairport Convention, and more, his first solo offering boasts a wealth of stunning vocal harmonies that swoop, stir, and soar as he vacillates between the calm of his verses and the glistening charm of his chorus.
"'This song is about escape versus perseverance," Wilder shared upon his song's release. "The conversation is about the freedom from the responsibility required of familial duty, the perseverance of a long-term relationship, willingness to resolve conflicts peaceably, willingness to compromise… and the delusion that when you move on you'll become a less chauvinistic man instead of falling into old habits."
Written and recorded throughout the COVID-19 lockdown in New York City – "in close quarters with his wife and children," so says the press release – "Delirium Passes" sounds like a gasp for fresh air; for a second of respite from the constant presence of others in an intimate space. Of course, as the chorus so dutifully says, "delirium passes" – these thoughts vanish as quickly as they came" – and "you get right back to putting her down": One resumes their daily, never-ending responsibilities to their loved ones.
No matter how true the song is for him personally, "Delirium Passes" serves as an extremely vulnerable look into Wilder's world – and one that instantly asserts his talents as an uncompromising, vividly expressive singer/songwriter. Wilder allows himself to bask in the depths of what one might describe as emotional turmoil, but he gives that experience his own spin by flipping the script and making it "okay" to admit you might feel these feelings from time to time. Too often, we deny ourselves the gray areas of complex emotions, instead tending towards the black-and-white worlds of "I do" and "I do not." Let's face it: That's no way to live.
If "Delirium Passes" is fun in its musical form, then its visual accompaniment is equally thrilling – if not a stroke of delightful cinematography. "For the music video, the director Derek Howard and I decided to very loosely adapt a James Joyce short story called 'The Boarding House,' which I had nicked the song's title phrase from," Wilder explains. "We always knew we wanted to shoot it on 16mm film, with prismatic and double exposure in-camera effects, mixed with silent era vaudeville style acting. We took visual cues from some of our favorite films by Frank Capra, Chaplin, Eisenstein, Guy Maddin, Tarkovsky, Terry Gilliam, and Mehboob Khan. The result is kind of an absurdist slapstick psychedelic fairytale, complete with a Bufo Alvarius Toad induced change of heart, dished out by actor Ben Sinclair, who graciously threw himself into the dual role of abusive butcher father and pusher priest."
Whether it's the music video that grips you or the song that truly captivates, "Delirium Passes" proves an all-around excellent "debut" to put yet another Anand Wilder project – this time the man himself – on the map. Lend some time to fully soak up the depth and wonder "Delirium Passes," and make sure to keep Wilder on your indie music radars for 2022!
— —
Stream: "Delirium Passes" – Anand Wilder
— — — —
? © 2021
:: Today's Song(s) ::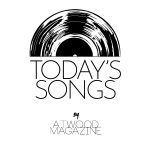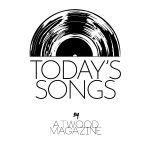 ---
:: Stream Anand Wilder ::