Wolf Alice played their greatest hits in the final installment of their North American 2022 tour, bringing an effervescent energy to the city that in part inspired their latest album, 'Blue Weekend.'
•• ••
---
As another Los Angeles sunset fades to dusk, a stirring crowd wraps around three blocks in the heart of Koreatown. The doors of The Wiltern, a redesigned art deco theater that's become one of the city's most established rock & indie venues, open strictly at 7:00 PM, but this doesn't stop the masses from swaying over the barricades with exponentially increasing anticipation.
Having last appeared in the city in June while accompanying Halsey in her sold-out show at the Hollywood Bowl, Wolf Alice maintained high momentum amongst their Los Angeles fans who remained eager for a standalone performance. That being said, this show, their final on their North American tour, was undoubtedly saturated with long-time fans, many of whom proudly sported merchandise from the band's earlier albums, including My Love Is Cool and Visions of a Life, as they strolled their way to the pit.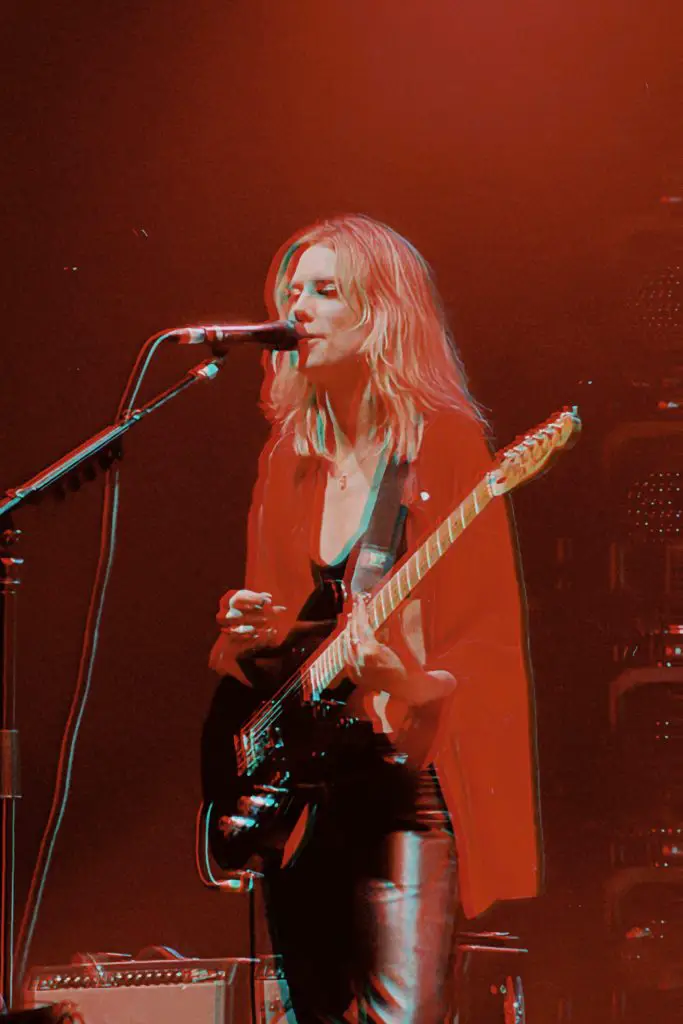 The show opened with a performance from Crows, a UK-based indie rock band with an effortlessly authoritative stage presence. Following this, the stage lights were dimmed only momentarily, as a white flash strobe quickly signaled the bands introduction as the signature opening guitar riff of 'Smile' coated the walls of the theater. Lead singer Ellie Roswell, guitarist Joff Odie, bassist Theo Ellis, and drummer Joel Amey were welcomed with a roar of applause as they began one of their most popular singles from their most recent album. 
Blue Weekend, their third studio album, pulls from their signature shoegaze mix, boasting dynamic vocals and emotive lyricism that resonated with fans and critics worldwide.
Following its release, the Mercury Prize winning band received another major accolade: the 2022 Brit Award for Best British Group. Following festival appearances from Lollapalooza to Mad Cool, the group kicked off a North American tour, with a final show in Los Angeles, a city heavily referenced in the album. But this show doesn't mark any pause in touring; after a quick stop at the When We Were Young Festival in Las Vegas, Wolf Alice embarks on the European leg of the tour, which is set to end in late November. 
Los Angeles, though, appears to still hold a special place in the band's memories. "We love this city. We've made music here, we've done a lot of weird stuff here," bassist Theo Ellis laughs between tracks. The band went on to perform "You're a Germ" and "Formidable Cool" before trading the bright white lights for a sultry red and gliding into the atmospheric "Delicious Things," which paints a blurry image of finding your place and creative voice far-from-home in the heavily romanticized city of Los Angeles.
The guy from the garden, I think his name is Adam
He's in bed here beside me, though I think he is a bad man
He like the fact that I play music in a band
He is making a movie and the score needs a hand
Feel like I'm falling, dreams slowly stalling
Extravagance disguised as elegance is boring
I don't belong here, though it really is quite fun here
"Hey, is Mum there? It's just me, I felt like calling."
I won't say no, I'll give it a go
I won't say no, I'll give it a
Shot for a spot at the top, a girl like me
Would you believe I'm in Los Angeles?
---
Wolf Alice continued their set with a blend of old and new gems, from 'Planet Hunter' and 'Silk' to "Safe From Heartbreak (If You Never Fall In Love)". There were a few notable highlights in the night– one in particular during 'No Hard Feelings', where Ellie sits on the edge of the stage and meets the audience for a stripped down ballad.
The band returned for an encore performance of 'The Beach II', 'The Last Man on Earth', and the highly anticipated 'Don't Delete The Kisses', the cinematic dream-pop single that distinguished them in the UK indie scene back in 2017. The crowd erupted in praise as the nostalgic track brought a close to the evening, and as the music faded and fans rushed to the stage in hopes of nabbing a setlist, it was clear that Wolf Alice will continue to have a home here in Los Angeles.
— —
Stream: 'Blue Weekend' – Wolf Alice
— — — —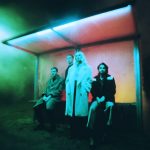 ? © 2022
:: Stream Wolf Alice ::
---