Springtime is finally here: 'Tis the season for rebirth and renewal, for cleaning attics and long walks, for self-reflection, and for deepening your roots. Skye Steele's "Back in the Valley" captures the essence of Spring through its depiction of these iconic elements, celebrating love, joy, and togetherness in a warm display of the season of life.
I'm back in the valley, and I'm overthrown
No more king in the counting house,
No more control
Back in the valley, down off the mountainside
Storm carried me up there in winter
and dropped me to sparkle and shine
Listen: "Back in the Valley" – Skye Steele
---
Atwood Magazine is proud to be premiering the music video for "Back in the Valley," the lead single off Skye Steele's upcoming sophomore album All That Light (independently out May 26 via HouseTown Music). The one-man backing band for Vanessa Carlton when she tours, Nashville-based singer, songwriter and instrumentalist Skye Steele embarks on his ambitious new project through a song that is as much a piece of folk and Americana as it is a glitchy electronic and pop tune. "Back in the Valley" is an homage to Steele's home in Montana's Bitterroot Valley, where he wrote the songs on All That Light in one month's time before heading out west to record with producer/co-writer Cassorla (Edward Sharpe & The Magnetic Zeros, Blitzen Trapper, Taylor Goldsmith).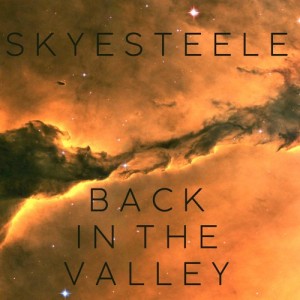 Pulsing drums and light piano set the mood on "Back in the Valley" as the camera captures the sights and lives of southwestern Montana. Footage of familiar faces, warm homes, local shops, and natural scenery intertwine with shots of Steele and others singing, dancing, and sharing their truest selves. "This video is my love letter and thank you note to the family and friends I have in the Bitterroot Valley and Missoula, Montana, who have been a huge part of my life since I was a teenager, and an even bigger part of my creative life in the past five years," Steele explains. "My aunt and uncle's house in the woods there is where I've written most of both of my records, and my friends there have collaborated with me on album art, music videos, recordings, and tours. This song is a celebration of a rebirth that for me is intimately tied to this place and its people."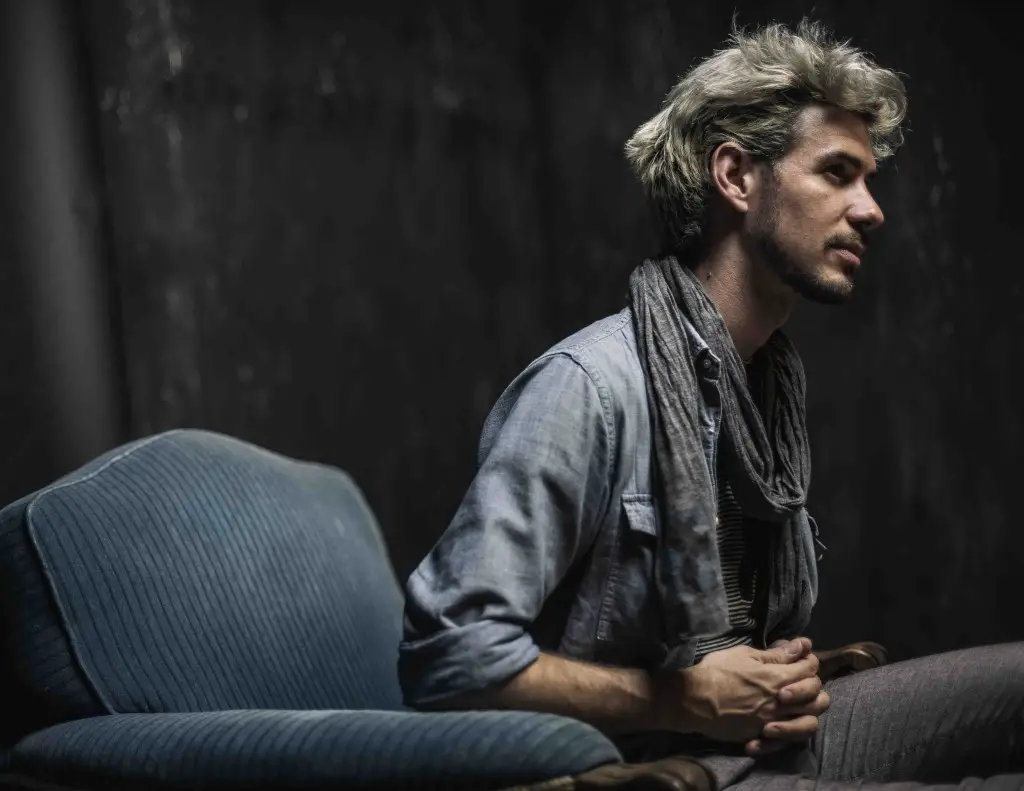 This is not Steele's first time paying tribute to his roots: His 2015 debut album Up from the Bitterroot explicitly references his old stomping grounds as well. However, "Back in the Valley" is a return to this special place that's given the artist so much over the years. "We spent two days running all up and down the valley visiting people in their homes and workplaces and getting them together and just shooting them being their luminous, beautiful selves. The people you see me jamming with are my my childhood pen-pal's husband and their son, the music minister at my Aunt and Uncle's church, my little cousin Kalie (on cello) and her best friend, and everyone in the video is part of this extended web of friends who make the place so dear to me. The video was directed by another dear friend, Skye Bennett – yes, we have the same name – who also made my "Growing Song" music video."
While the video was very clearly filmed in autumn, it hits home (literally) like a pure drop of Spring. "And we go around, and around, and around…" sings Steele, happy to be retreading familiar paths that time and a gain bring him the same warmth and happiness. "We're just spinning in rings with these roses and things, and we're holding our teeth 'til we all fall down."
An acrobat turns her body into visual art as a man does cartwheels over a bridge. Elsewhere, someone is intensely focused on a painting; a bartender is preparing a flight of beers. People are living their lives every second of every day, and we don't do enough to appreciate the beauty in that. "Back in The Valley" is an anchor: Skye Steele reminds of what matters most through capturing and sharing the people and places he cherishes. This is his world, an intimate patchwork that radiates with love and kinship. Get caught up in Springtime's beauty with Skye Steele, and connect below to stay up-to-date on the latest. All That Light is out 26th via HouseTown Music.
And we go around and around, and around…
"Back in the Valley" on iTunes / Spotify
— — — —
cover © David Jackson