Marianas Trench explore the dark side of love in their fifth album 'Phantoms', an intensely crafted start-to-finish listening experience with enough tumult and complexity to overwhelm the senses in the best way possible.
— —
A day off from tour left Marianas Trench stranded in New Orleans. It was a morbid experience of soaking up the strange energy emanating throughout the state. The presence of voodoo permeated the air, having been brought there in the early 1770s and commemorated ever since. The atmosphere of death and black magic evoked inspiration from the members of the Canadian pop/rock band and infused in them a fascination for the idea of love and death combined. The product is their fifth studio album Phantoms, released March 1 via 604 Records.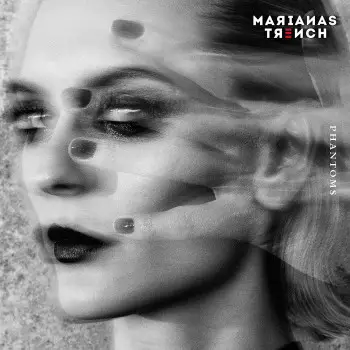 "It's like death, but it's also a celebration of life," says bassist and vocalist Mike Ayley. "It has this creepy feel, but it's actually hopeful and inspiring."
Phantoms revolves around the loss of a lover and the ways in which memories can embody their ghost.
This haunting can transpire through different mediums — "Missing the person or hoping they're still there… lingering in your mind and not being able to shake off the past," says Ayley, only giving a couple of examples off of a long list of perspectives and scenarios. For about a year, Marianas Trench took a multitude of steps to conceive this theme and develop it to the point of creating a dimension for their music to float in and their fans to temporarily reside in. At the heart of this world is Edgar Allan Poe, whose horror is not the typical supernatural gimmick, but a "[dark] languid sort of sanity and realm and reality," described by Ayley.
Horror is much more effective in the context of real life — it is more tangible, more believable, and much closer to home.
It can even come across as relatable at some points, like in "Your Ghost," which flows perfectly with the theme of the album, but can also fit into mundane life through other interpretations. "It's like every time you vanish somehow you're still here, you never seem to manage just to disappear," sings lead vocalist Josh Ramsay. For the band, the song is actually about a lover lost to death, but it also could sound like a past lover lost through a simple breakup. People can feel like ghosts, and complicated romance can feel supernatural: Phantoms is able to vivify these tragic sensations that often feel as harsh and heartbreaking as death.
Because Marianas Trench were confining themselves to this specific theme, it narrowed down certain possibilities, but aided them in inspiration and even opened up unlikely opportunities. "Creatively, we had given ourselves permission to do different things with the genre we had chosen for the album," says Ayley, who points out that Phantoms includes a harpsichord — an instrument they've never used before — and a capella — a type of singing the band have been doing since their beginning, but had never utilized in this way before the album. "When you have a theme, it gives you some direction," he says, and not only in terms of music, but also with visuals, concerts, and lyricism. Their upcoming Suspending Gravity tour will have a haunted house ambiance reverberating through it, a kind of enhanced experience for the album in which it becomes literally all-encompassing.
We had given ourselves permission to do different things with the genre we had chosen for the album.
Phantoms commences with the one minute introduction "Eleonora," the start of the accumulation of anticipation and intensity. "The whole album is designed to have a slow-building tension to this long climax," says Ayley. The final track, "The Killing Kind," approaches seven minutes, and carries enough chaos as a stand-alone song. "['The Killing Kind'] within itself does that — starts small and gets bigger and bigger until there's this ultimate pay-off, so it's a pay-off within the song and within the album."
The journey is dual — existing within the album as a whole, but also within each track. With every song, we are traversing the terrain of a few minutes or so, but also advancing in the overall terrain of the entire forty minute experience. Phantoms comes together as an intensely crafted world, its physical and emotional aspects piecing together a full puzzle, holding enough tumult and complexity to overwhelm in a way that feels completely real.
---
After the year-long process of building Phantoms, the band is more than satisfied with the result. They experience a variety of sensations when immersing themselves in it, including goosebumps for Ayley throughout the album, and especially near the closing. "I think it might be our best album actually," says Ayley, its strong points being the start-to-finish listening experience and the musical growth in their overall discography.
You can either take his word for it, or you can enter the world of Phantoms and decide from there.
— —
— — — —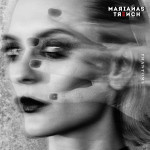 ? © Karolina Turek
Phantoms
an album by Marianas Trench
---
Suspending Gravity
:: Marianas Trench 2019 Tour ::
May 1 – Philadelphia, PA @ Living Arts
May 3 – New York, NY @ Irving Plaza
May 4 – Boston, MA @ House of Blues
May 5 – Silver Spring, MD @ Fillmore
May 7 – Charlotte, NC @ Underground
May 8 – Nashville, TN @ The Cowan
May 10 – Charleston, SC @ The Music Farm
May 11 – Orlando, FL @ House of Blues
May 12 – Atlanta, GA @ Masquerade
May 14 – Pittsburgh, PA @ Mr. Smalls Theatre
May 15 – Columbus, OH @ Newport Music Hall
May 19 – Cleveland, OH @ House of Blues
May 21 – Grand Rapids, MI @ Intersection
May 22 – Indianapolis, IN @ Egyptian Room
May 24 – Chicago, IL @ House of Blues
May 25 – Minneapolis, MN @ Varsity Theater
May 26 – Omaha, NE @ Slowdown
May 28 – Denver, CO @ Summit Music Hall
May 29 – Salt Lake City, UT @ Depot
May 31 – Portland, OR @ Wonder Ballroom
June 1 – Seattle, WA @ El Corazon
June 3 – San Francisco, CA @ Fillmore
June 4 – Los Angeles, CA@ The Regent Theater
June 5 – Anaheim, CA @ House of Blues