Jake Luppen and Nathan Stocker of Hippo Campus link up with The Happy Children frontman Caleb Hinz for a new endeavor founded on creative liberty and experimentation.
— —
Last fall, members of Minnesota indie pop heroes Hippo Campus hinted they were up to something aside from the five-piece's fresh sophomore album, Bambi. But Jake Luppen and Nathan Stocker — lead vocalist and guitarist, respectively — weren't alone in these outside endeavors. Along with longtime friend Caleb Hinz, the newly-formed trio presented to the world a project unlike any of Hippo Campus' previous discography: Baby Boys.
Stream: "Kinky Toe" – Baby Boys
---
Don't let the familiar names fool you, though, because Baby Boys is anything but a Hippo Campus side project. Whereas their main group is known for often-operatic live vocals, ripping guitar riffs and catchy, pop-influenced melodies, Luppen and Stocker seem to have had a lot of ideas that simply just wouldn't fit in Hippo Campus' repertoire. Together with Hinz, frontman of fellow Twin Cities indie outfit The Happy Children, Baby Boys provided an outlet for all the chaotic experimentation neither of the aforementioned groups would permit.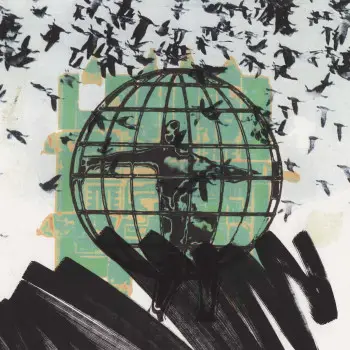 "Kinky Toe," the endearingly peculiar debut single from Baby Boys' forthcoming EP, is a prime example of the freedom that resulted from many late nights of unfettered collaboration (and not to mention self-production) and a mantra of "just because." Eerie, deep vocals drive the tune over the juxtaposed guitar and simple electronic beat, where Luppen and Hinz alternate the lead. A fluttering acoustic guitar ditty leads out the song, drawing a cliff-hanging question mark as to where the rest of Baby Boys' music will take listeners.
"It seems like right now so many people are overly ambitious about trying to reach a particular goal in whatever they're working on," Hinz says in a statement to Atwood. "It would be cool if everyone could take away the same feeling we got from making this EP, which is that not everything has to be so serious and profound all the time. You can have fun making things with your friends in a very lighthearted way, and it can still be just as meaningful."
With no expectations, no rules and years of collaboration together to boot, "Kinky Toe" is a refreshing ode to creative liberty and spontaneity with no strings attached.
I'm Set, the debut EP from Baby Boys, is slated to arrive March 1 via Grand Jury.
Stream: "Kinky Toe" – Baby Boys
— —
— — — —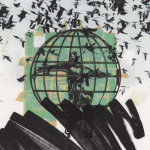 Connect to Baby Boys on Insta
? © Zach Sutton
:: Stream Baby Boys ::