Every Friday, Atwood Magazine's staff share what they've been listening to that week – a song, an album, an artist – whatever's been having an impact on them, in the moment. Here's this week's weekly roundup!
— — — —
— —
:: "Simplify" – Young the Giant ::
I distinctly remember Young the Giant's Sameer Gadhia talking to me about his rocky relationship with love songs in our last interview. "We've always had, or at least for me lyrically, a lot of struggle writing a love song," he reflected, going on to say how this was a good thing: "It's more about the experience, and how some of it's different, and how some of it's maybe the same." In other words, when Gadhia finally does write a love song, he really wants it to come from the heart.
Young the Giant may labor with love songs, but they've excelled with their new single "Simplify." A tribute to love's magnitude and importance, the song radiates through an emotional performance that rings deep and true. It's a meaningful tale about re-centering ourselves when times are tough, and always remember what (or in this case, who) matters the most.
Everything I say only seems to complicate it
Every other fight is just another night wasted
Are we gonna lose?
Is this gonna last?
Worry about the future, worry about the past
Think we're gonna break before I get a chance to say this
Don't wanna live without you
"Simplify" has a raw, invigorating energy about it. It's as if Young the Giant have tapped into a new power source; like it's their debut album all over again. Gadhia's dynamic voice is, and will always be, a hallmark of Young the Giant's sound, but the band as a whole leans on newer stylings in "Simplify." You can hear a bit of Bleachers in the verse and some U2 in the chorus – and while the influence is subtle and likely inadvertent, it's nevertheless refreshing to see this seasoned rock band expanding at will.
With its warm energy and unforgettable intensity, "Simplify" has hit written all over it. The song has been out for less than a day, and I've already listened to it 10 to 15 times. It's a veritable smash as far as I'm concerned. Young the Giant may not make love songs often, but when they do, they absolutely kill it.
---
:: "Gold Rush" – Death Cab for Cutie ::
I have been a loyal Death Cab fan for most of my life, and there's a reason for that. Every time the band releases something new, it's undeniably fresh, yet true to themselves. Their dreary, yet entirely inspiring sound can be found in each and every track they've created. "Gold Rush," the band's latest single and first from their fall album, is a little taste of everything I love about the band. It's a world within a song, a moment that's loud and inspired. It sounds like walking through the streets of a city on the brink of something life changing. And though the sound is so large and enveloping, it still sounds like a friend singing about something new. I'm confident that feeling will never change.
---
:: "Young and Reckless" – Charlotte Lawrence ::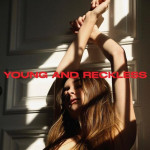 Devastatingly dazzling tracks such as 'Sleep Talking' and 'Just The Same' marked Charlotte Lawrence as one of most exciting rising voices in pop. Her approach to music is addictive, combining her enticing voice with polished pop production. The lyrics on her new single "Young and Reckless" are personal without ever being indulgent, cultivating this beautiful sense of relatability driven by authentic experiences.
It's extremely interesting to listen to a track that depicts longing and love in such a strikingly vivid way, while simultaneously underlining that with a sense that it's not the end of the world if a relationship crumbles. Much like her track 'Wake Me Up, it feels like Charlotte Lawrence is depicting often underrepresented feelings of youth in beautifully unfiltered and daring way.
---
:: "Don't Miss It" – James Blake ::
What I've enjoyed most about James Blake has been how human his music is. From dancefloor anthems that yearn for youthful delights to tracks like this where Blake divulges his thoughts and leaves them out for the world to see despite how painful they are. "Don't Miss It" provides listeners with a haunting telling of the machinations of Blake's own mind; his instability, his demons, and his flaws. The track almost acts as his feigning chair – and we're the ones tasked with listening, which is truly nothing but a delight. Accompanying the track was the music video which was nothing more than note taking of the lyrics on a phone, but nothing else seems appropriate somehow. It's a beautiful fit.
The heavy themes laid out are accompanied by a simple beat and melody of gentle strokes of the piano and soft percussion rhythms. The vocals, however, add another layer. He goes in multiple directions, singing verses with a nasally tone to going more bass heavy and then throwing in robotic speech in for good measure. The last verse weighs the heaviest as he discusses his emergence from an almost constant state of depression. "When you get to hang out with your favourite person every day, when the dull pain goes away, don't miss it… like I did." It being his depression and state of loneliness. It's fear that he feels, fear that he somehow longs for those former days of solitude, or maybe that those feelings are truly much harder to control than previously thought. The honesty Blake has put forward is remarkable and this sound is potentially what fans can expect from him moving forward, and I'm all about it.
---
:: "Rich Sex" – Nicki Minaj ::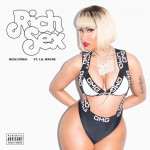 I'm so excited for the return of Nicki Minaj. Her recent singles have been enjoyable as hell, but this single released earlier this week is easily her best yet. It has all the trademarks of a great Nicki Song-a simple beat, memorable chorus, and empowering lyrics. While Nicki proves that she's just as much a popstar on a number of songs, it's tracks like "Rich Sex" that show that she's one of the best rappers around. The Ariana Grande collab "Bed" flexes her skills as a pop artist and will get airplay, but "Rich Sex" is much more fun. There's so much more to be said about screaming the line "Ain't no such thing as broke and handsome" over any part of "Bed."
:: "Okay" – Latrell James ::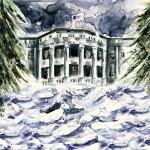 Fresh & catchy + beats & rhymes = perfect summer playtime listening. "Okay" by one of Boston's finest hip hop artists, Latrell James, has all the approved features of summer playlist fodder with the added bonus of contributing to our Urban Dictionary.
The word "Okay" just got a major upgrade. After proving his ability to create music that makes you smile with his Cheerios anthem "Good Goes Round" Latrell James is gearing up to drop his new project later this year. If this #repeater is an indication of what's to come, it'll be "Okay" and "aiiiiit" with a side of "Ya Man" all at the same time.
---
:: "Grips" – Blaise Moore ::
So I first heard about Blaise Moore when she opened for The Japanese House on tour in 2017. Instantly I was impressed by her songs – she did not hold back on lyrics, the songs transcended genres, and everything about her just exploded with personality. Her debut EP Laurence is about an ex (called Laurence) who wronged her, and after it all crumbled, she turned the situation into a very solid collection of songs, where she owns up to her mistakes while simultaneously throwing the truth in his face and coming out stronger. And one year and a few months after releasing her first EP, Moore is back with new single "GRIPS," a BDSM-themed tune where she unapologetically tells the listener about what goes on in her bedroom. "GRIPS" features everything about Blaise Moore that we'd grown to love: the "I don't give a fuck about what you think" attitude, the great beats and hooks, the darker side of a mix of R&B, pop, and everything in between, and the vivid lyrics. But more than that, with "GRIPS" it's clear that Blaise Moore has found and grown into her identity as an artist, sonically, lyrically and visually, the song is as authentic as can be. I was already a fan before, but the ambition and confidence I see in "GRIPS" have assured me that Blaise Moore is certainly going to be a star.
---
:: "Fallingwater" – Maggie Rogers ::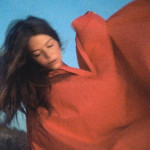 Maggie Rogers is back with "Fallingwater," her first release in 2018, and it truly does not disappoint. "Fallingwater" is like the older, more mature – and maybe even a little more surprising cousin of her breakthrough hit "Alaska." Crisp keys and soft beats delicately and fiercely lead you through this vulnerable re-introduction. The feeling of trying as hard as you can and worrying that it's not going to be enough. Feeling like no matter how hard you try to fight upstream, you're still inevitably falling water. An articulate and poetic metaphor piercing all the right spots. "Fallingwater" also gifts us with the outro's of all outro's – starting at the 3-minute marking taking us all the way to the 4 minute and 30-second final end. An incredibly powerful way to subtly end the song, brilliantly executed through her musicality – which is so uniquely her. Looking forward to hearing more from Maggie Rogers.
---
:: "Body Talks" – The Struts ::
I can't stop listening to The Struts' new single, and it's becoming a problem. I'm almost ashamed of how much I like "Body Talks," considering my first reaction to the track was, "not another sex song!" But the more I listen to it, the less I care: Let The Struts do what The Struts do best: Strut their stuff! "Body Talks" is a lively explosion of ecstasy and desire, the sonic manifestation of seeing someone and instantly feeling that physical allure. A fat bass line sets a sexy groove that instantly pushes you to your feet. It's electric – and before you know it, you're singing along with Luke Spiller as he howls:
You can be cool, you can be shy
Say what you want, say what you like
'Cause ooh, your body talks, your body talks
Ooh-ooh, your body talks
You could pretend you don't want it now
But I read the signs from your head to your toes
Yeah, you don't need to say a word 'cause
Ooh, ooh your body talks
The Struts have always been about raw energy and pure passion – they have a lust for life, if you will. "Body Talks" takes what the British band does best, and synthesizes it down to a three-minute jam that's as infectious as it is enticing. Considering how much energy they've managed to pack into the studio version, one can only imagine how massive this song will be in the live arena: "Body Talks" promises to be a fan favorite, and is a welcome addition not only to my running playlist, but also to the band's overall repertoire.
— — — —
---
:: This Week's Features ::