Bastille's "Doom Days" is a lyrically abrasive and unapologetic call-out to society's ignorance at the forefront of the end of the world – or at least the end of the world as we know it.
Stream: "Doom Days" – Bastille
---
When I watch the world burn, all I think about is you.
Last week, Bastille reemerged with single "Doom Days," which doubles as the title track off their long awaited third album. This comes a year after the release of Bastille's fourth installment of Other People's Heartache, which included the song "Grip" – a collaboration with "I Took A Pill In Ibiza" producer duo Seeb.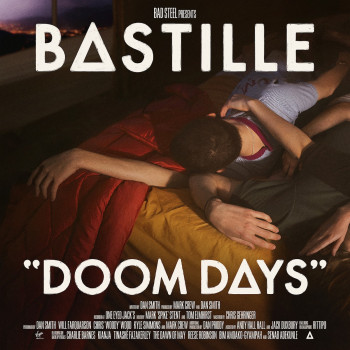 Officially released April 26, 2019, "Doom Days" offers a return to the band's signature sound last heard on Doom Days' first single "Quarter Past Midnight," following collaborations like "Grip" and the wildly popular "Happier."
There must be something in the Kool-Aid
Cruising through the doom days
God knows what is real and what is fake
Last couple years have been a mad trip
How'd y'all look so perfect?
You must have some portraits in the attic
We'll stay offline so no one gets hurt
Hiding from the real world
Just don't read the comments ever, ever
We fucked this house up like the planet
We were running riot
Crazy that some people still deny it
Frontman and lyricist Dan Smith leaves little to interpretation in an email to fans following the single's release, setting the mood for the upcoming album that is both introspective and apocalyptic, as alluded to in the title:
"We wanted it to be really direct and talk about trying to find escapism from our modern anxieties – phone addiction, porn addiction, fake news addiction, climate change denial (to name a few)… turns out there was a shit load to talk about so I wrote about 50 verses for it and then we somehow managed to cut it down to this… hope you like it. Ultimately it's about switching off for the night."
The concept of societal and self-analysis is nothing new to Bastille's brand. Fans saw a similar perspective on sophomore album Wild World, which featured dark overtones that reflect the album's title and speech interludes – including the following from the track, "Way Beyond":
Television viewers have the choice of watching the tragedy play out from the safety and comfort of their living rooms; But victims had to respond to the pressure of the media while still in shock.
"Doom Days" begins with haunting vocal harmonies and picks up to become an upbeat, apocalyptic party tune – the juxtaposition of the two sounds reflecting the overall theme of turning a blind eye to the horrors occurring around us.
The track is a lyrically abrasive and unapologetic call-out to society's ignorance at the forefront of what the band deems to be the end of the world, or at least the end of the world as we know it. The satirical image of physically closing the curtains at a house party to tune out what is occurring outside highlights an eye-opening, albeit uncomfortable reality that we must reject as a population if we are to avoid the 'doom days'. Smith scrutinizes the digital age as a root cause of society's ignorance, citing fake news and social media addiction as a method to "pick the truth that we believe in."
Crazy that some people still deny it
Think I'm addicted to my phone
My scrolling horror show
I'm live-streaming the final days of Rome
One tab along, it's pornographic
Everybody's at it
No surprise we're so easily bored
Let's pick the truth that we believe in
Like a bad religion
Tell me all your original sins
So many questionable choices
We love the sound that our voice makes
Man, this echo chamber's getting loud
We're gonna choose the blue pill
We're gonna close the curtains
We're gonna rabbit hole down,
third act love now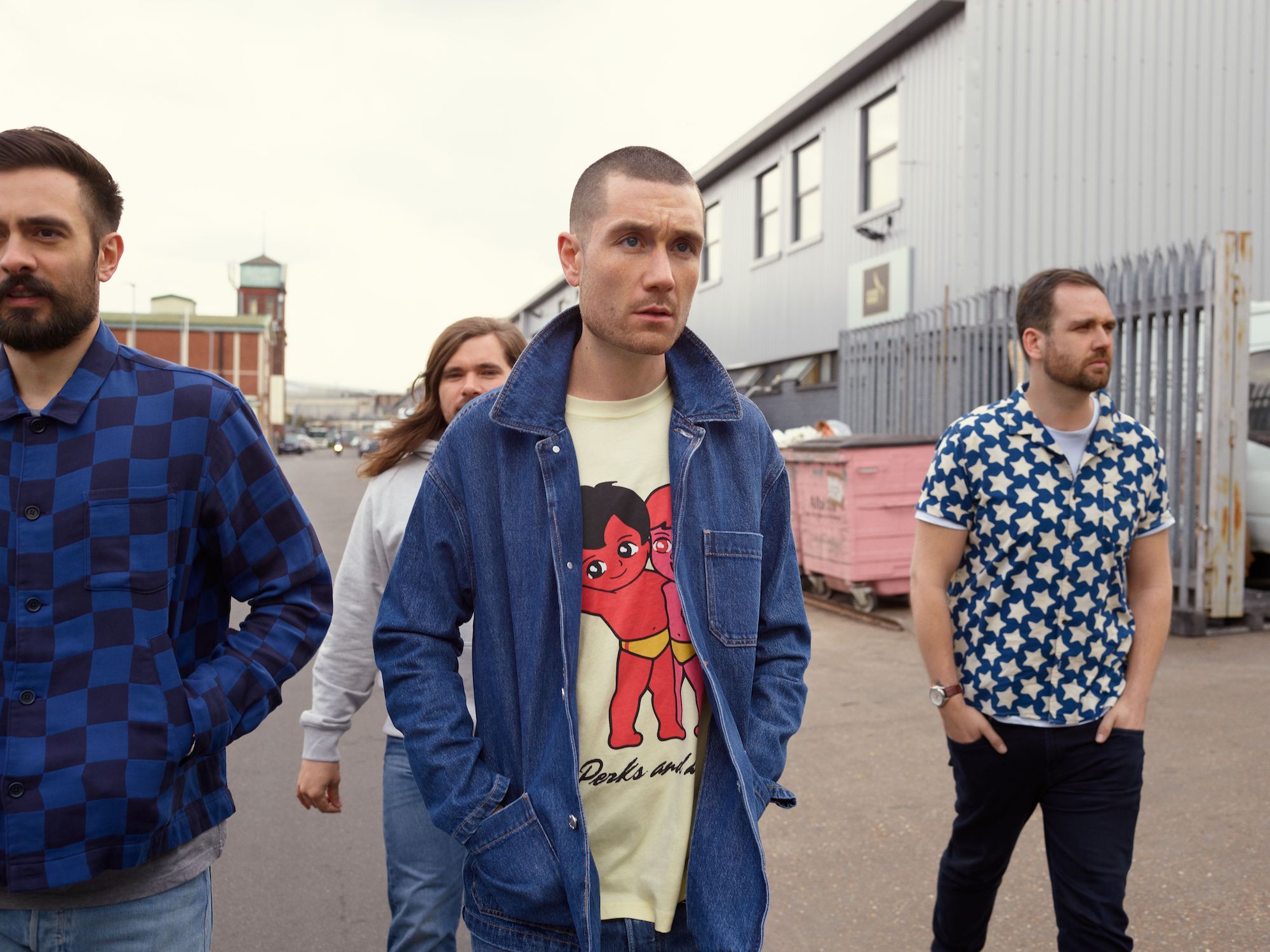 Written entirely by English major Smith and chock full of literary and political references, the lyrical Easter eggs are something on which to be focused on this track. Even the music video – simple, with intense lighting visuals and Smith miming the lyrics – feature the lyrics in a fashion that resembles a sing along. "How'd y'all look so perfect? You must have some portraits in the attic," could be a reference to Oscar Wilde's The Picture of Dorian Gray, in which a painting of the main character collects the physical marks of sin – an allusion to society's deception when it comes to how we choose to portray ourselves online.
Another literary reference can be found in the line, "We run away from real life, thoughts tonight. We're gonna Peter Pan out," in which Smith draws a comparison between the classic children's novel's theme of staying young forever and the naïvety we choose to embrace in order to remain ignorant to harsh realities.
Smith doesn't hold back from expressing his personal politics, referencing his disapproval of Brexit in the line, "We'll be the proud remainers" and his resentment towards the continued controversy over climate change in the line "We fucked this house up like the planet, we were running riot, crazy that some people still deny it."
In "Doom Days," Bastille have artfully captured the sentiment behind their upcoming album while also marking an end to their brief deviation in sound with their 'Hot Dance/Electronic' charting singles. The album Doom Days is expecting to arrive June 14, 2019 via Virgin Records, and is sure to confront us with more harsh truths backed by contagious beats we can't help but dance to.
Stream: "Doom Days" – Bastille
— — — —
? © Piczo
:: Stream Bastille ::