On what he asserts to be "part of a whole picture", "BS" adds a moment of comfort to an already eccentrically enamoring Still Woozy discography.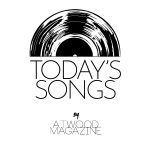 Stream: "BS" – Still Woozy
[soundcloud url="https://api.soundcloud.com/tracks/886609777″ params="color=ff5500&auto_play=true&visual=true&hide_related=false&show_comments=true&show_user=true&show_reposts=false" width="100%" height="300″ iframe="true" /]




---
The music of Still Woozy occupies an incredibly definitive niche within the broader scope of adolescence. Shimmering synth underscoring glazed over vocal harmonies seem to float down a meandering river of a melody without destination, effortlessly soundtracking a languid youth. Even the name "Still Woozy" screams quaint hometown restlessness and ensuing dreams of wanderlust. Since 2017, a concise catalog of self-produced earworms have consistently nestled themselves into the homes and hearts of Gen Z and beyond, with latest single "BS" quickly joining the ranks.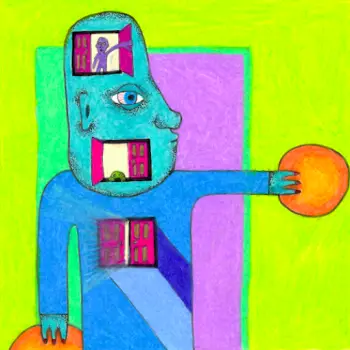 Apart from infectious melodies that are as equipped for dance parties as they are for lounging, perhaps the main draw of a Still Woozy track is the palpable intimacy interlaced throughout each sonic texture. California-native Sven Gamsky's (better known as Still Woozy) discography is inherently warm – lifting lyrics articulated earnestly like hushed affirmations. According to Gamsky, that's exactly the effect he was going for: "My goal is to create a safe space to get a little break from yourself or whatever you need. If [the song] can provide a buffer that will help me, then I know that it can do the same thing for [listeners]", he explains in a recent press conference hosted by Universal Music Group's °1824. This sense of intimacy is heightened by elements of DIY in his highly individualized style of self-production and the fact that prior to signing with Interscope Records, Gamsky was known for releasing songs almost immediately after finalization.
"BS", which was released on September 10th, captures one of those intimate moments with a potent tenderness only Gamsky could convey – "moment" effectively attesting to the brevity of the track, which clocks in at just two minutes and fourteen seconds. Lyrics describe the bittersweet comfort of wanting more moments with a loved one and having to leave behind the little reality you briefly built for yourselves. This hesitation, naturally, is followed by the insistent desire to abandon all of those responsibilities taking you away from that person.
I leave in the morning don't be mad, I know
I know you got some things hurting you bad, although
I got a million voices in my head, hollow
All of them keep telling me to go
Honestly lately
Honestly lately
Honestly lately, I wanna throw them all away
The subject of these lyrics (and most other Still Woozy lyrics) doubles as the artist behind all of his album art and also happens to be his fiancé, Ami Cooks. "She just kind of makes her whole life into the art and I feel like it has kind of inspired me more than anything else", Gamsky says on the subject of their artistically symbiotic relationship. A music video accompanying the release of "BS" also features an enthralled Cooks surrounded by her own art before fixating on the single's cover art. Her cameo appeared to be a moment of clarity following an array of whimsical imagery starring Gamsky, including holding his own brain and riding on horseback before diving fully-clothed into a wave. Needless to say, his video production has come a long way from the quirkily choreographed "Goodie Bag" video (which we love just as much).
Apart from being a comforting tune to sway to between work-from-home calls and remote learning assignments, Gamsky assured that "BS" is not suggestive of a diversion in sound but rather a component of a broader image he's been working towards in his discography. Softer textures and twangy coated guitar offer a slightly stripped rendition of the busier Still Woozy tracks – a venture Gamsky asserts isn't "indicative of stuff that's coming. But I'd say that it's a part of a whole picture". With no full length album out yet, that bigger picture is certainly something to look forward to.
— —
Stream: "BS" – Still Woozy
— — — —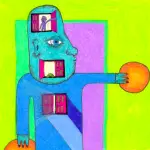 ? © Sergiy Barchuk
:: Today's Song(s) ::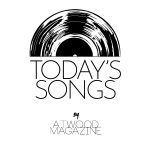 ---
:: Stream Still Woozy ::