Albany band Brookline offer a reminiscent journey back to the early aughts in their "Day Trip" single and music video.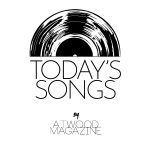 Stream: "Day  Trip" – Brookline
---
Formed in Albany in 2018, Brookline's sound is technically defined as alternative rock, but the post-hardcore influence and nods to early '00s emo groups manage to rise to the forefront of their overall sonics. The best example of this comes in the form of their newest single and music video for "Day Trip" — a track off their recently-released EP, Where Do I Go From Here?
"Day Trip" is a calmer track compared to others like "Dive In" on the EP, but is still just as emotive. The song features Tommy Carter on vocals, drummer Chris Fox, and guitarists Mikey Pace and Dae Bennett. Each member's part on the song is clearly present, without being overshadowed compared to other pop punk-esque songs. The instrumentation on "Day Trip" shows how well the group are able to combine their various talents.
Lead vocalist Carter manages to add an extra layer of emotion to the song, combining a traditional alternative sound with lyricism that leads heavy on imagery — making an incredibly unique track and EP.
Burning all the pictures
that keep you awake
But even in your dreams
Your heart will still break
Brookline, over the past two years, have had a notable amount of potential, from playing venues across New York state to opening for bands like Calling All Captains and The Red Jumpsuit Apparatus. However, the group is taking an indefinite break, since guitarist Pace is deploying for the army, marking this as their last release for quite some time.
The music video for "Day Trip," directed by Robbie Lewis, explores themes of loss, through a visual display of a young couple being separated on surface level by the military, but perhaps something more permanent on a deeper form. Knowing the band's current history, even if this wasn't directly the intention of this song, makes it all the more powerful. It feels both like a last celebration and a goodbye to listeners.
Within their recent run as a band, Brookline have managed to release an impressive amount of EPs and singles. Even if they don't manage to return with new music soon, listeners have much to discover in their discography — and we can always reminisce on the new nostalgia of "Day Trip."
— —
Stream: "Day  Trip" – Brookline
— — — —
? © Robbie Lewis
:: Today's Song(s) ::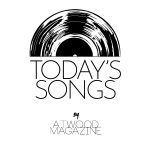 ---
:: Brookline ::