Soccer Mommy collects moments of turbulence, self-confrontation, and self-awareness in new single "Bones," ahead of her widely anticipated sophomore album, 'Sometimes, Forever'.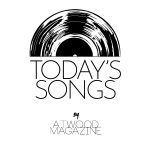 Stream: "Bones" – Soccer Mommy
---
An innovative fusion of the retro and the new, "Bones" is a shimmering post-modern ballad that speaks to vulnerability, self-awareness and confronting oneself. Sophie Allison, a.k.a Soccer Mommy, has released the third single ahead of her upcoming sophomore album, Sometimes, Forever (out June 24th via Loma Vista).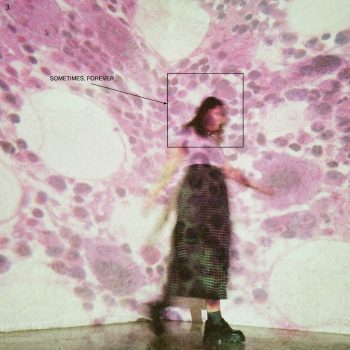 I feel the bones of how we used to be
They crowd the space between us in our sheets
I wanna scream when you don't look at me
Like you did, oh, back then
I wanna know what's wrong
With all of the ways I am
I'm trying to be someone
That you could love and understand
But I know that I'm not, I'm not
I'm not, I'm not
Following the release of "Shotgun" and "Unholy Affliction," "Bones" is a compelling sneak peek into an even more compelling album. Allison shares that the track was originally written for a film, but she decided to keep it instead. Now set to be the stellar opening track of the record, "Bones" is quintessential Soccer Mommy. The band's long-time fanbase will find great comfort in their characteristic sound – marked by clean production and punk-rock-infused, roaring guitar tones.
The atmospheric landscape of "Bones" is reminiscent of a noughties rock track through and through. Creating the classic Soccer Mommy-dreamscape, the song rings with its distorted guitars, staggering lyrics and story-bending musicalities. The storytelling – "I feel the bones of how we used to be" is crushingly candid in its honesty, while "Cause I've bled you out and patched you up again, far too much to call it love" rings true of the turbulence of youthful relationships. The ebb and flow of crashing guitars that build in the bridge slowly wrap up to a close, leaving screeching feedback that subsides away into the distance. It is a stark reflection of Allison's mature songwriting and creative abilities, yet maintains a refreshing youthful angst that remains relatable.
You make me feel like I am whole again
But I think your heart could use a tourniquet
'Cause I've bled you out and patched you up again
Far too much to call it love
"Bones," quite appropriately named, nods to the unavoidable parts of yourself deep down.
According to Allison, it is about the part of yourself you can't not confront. "'Bones' is a song about struggling with the parts of yourself that you don't like in a relationship," she says. "It's about wanting to become better for someone and feeling like you're standing in your own way."
The music video for the single invites back collaborator and director Alex Ross Perry, who also directed the music video for 'yellow is the color of her eyes', the iconic standout track in Soccer Mommy discography. With a late night debut on The Tonight Show Starring Jimmy Fallon and the announcement of an upcoming tour, Soccer Mommy is prepared for a big release, marking a busy year ahead.
Sometimes, Forever is out June 24th, 2022 via Loma Vista Recordings.
I wanna know what's wrong
With all of the ways I am
I'm trying to be someone
That you could love and understand
But I know that I'm not, I'm not
I'm not, I'm not
— —
Stream: "Bones" – Soccer Mommy
— — — —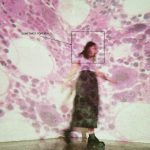 ? © Sophie Hur
:: Today's Song(s) ::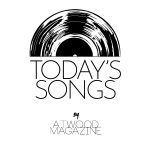 ---
:: Stream Soccer Mommy ::