Recommended If You Like: Greg Holden, Tom Petty, Billy Joel, Bruce Springsteen
There's an element of privilege behind this outlook, but I never understood misery and sadness, especially those who lived their lives in those states. Granted, I grew up being taught that I could be who and what I wanted to be, and indeed I had the opportunity to choose my own path. Far more people "work to live" than "live to work," and when one is driven by need, rather than want, feelings like pleasure and satisfaction often take a backseat to staying afloat and making sure there is food on the table.
Still, you only get one shot. Mental illness aside, there must surely be something for everyone in this world. Joy can come to us in so many forms; certainly each and every person deserves to live a life of warmth, wherever and however that warmth may be found. Life so often gets in the way, but why should it? This is YOUR life. Live it the way you want. DD Allen's infectious new single "Just Like The Old Days" speaks to this belief, asserting that nothing in this world should stop a person from feeling happiness.
Excuse me, while I think of the phrase
The old man's so stuck in his ways
Just Like The Old Days
Listen: "Just Like The Old Days" – DD Allen
[soundcloud url="https://api.soundcloud.com/tracks/286699468?secret_token=s-kqnPc" params="auto_play=true&hide_related=false&show_comments=true&show_user=true&show_reposts=false&visual=true" width="100%" height="150″ iframe="true" /]
---
Atwood Magazine is proud to be premiering "Just Like The Old Days," an energetic rock song about staying true to yourself and never growing old. The concept of doing "what you want to do" sounds overwhelmingly millennial, but the idea is as old as time. It is human nature to grow and change – to adapt to new environments and to shape the world around us.
Driven by an emotion-packed melody that colors the lead guitar as well as the chorus line, "Just Like The Old Days' is a resounding anthem. Emphatic drum hits coincide with evocative guitar riffs, creating an electric energy that glows bright and intense. Alex Reed's bass guitar rides up and down in the verse, giving listeners a counter-melody to Allen's pure and howling vocals. Atop this lively instrumentation rests the vivid imagery of the lyrics:
Along came young Jerry, his ride he love most
He rode town to town, he rode coast to coast
The last thing I heard he'd rode straight back to hell
As if one day the curtain literally just fell
Cole hears his woman ain't being sincere
These things don't take long to get far round here
He hares down the dueley, one lane to another
In an old beaten hatchback belonged his mother
Slade ventures down to his local blue bookies
He scans through his tickets like an old jar of cookies
He's forgot about Toronto, and the Highland Springs
He sings here I have all the best things
Britain's DD Allen is cut from the old singer/songwriter cloth: A storytelling troubadour, here he uses anecdotes to drive his point home. Reminiscent of the song structures of Billy Joel's "Piano Man" and Bruce Springsteen's "Glory Days," DD Allen uses Jerry, Cole, Slade, and then himself to highlight ways to embrace the good side of life. Each of these people has reasons to be down. Jerry's life is "hell," but he rides on. Cole's wife was unfaithful, so he gets into an old car and finds catharsis in the drive. Slade, a former touring artist (who's "forgot about Toronto, and the Highlight Springs," enjoys the familiarity of his local gig, appreciating what it brings him.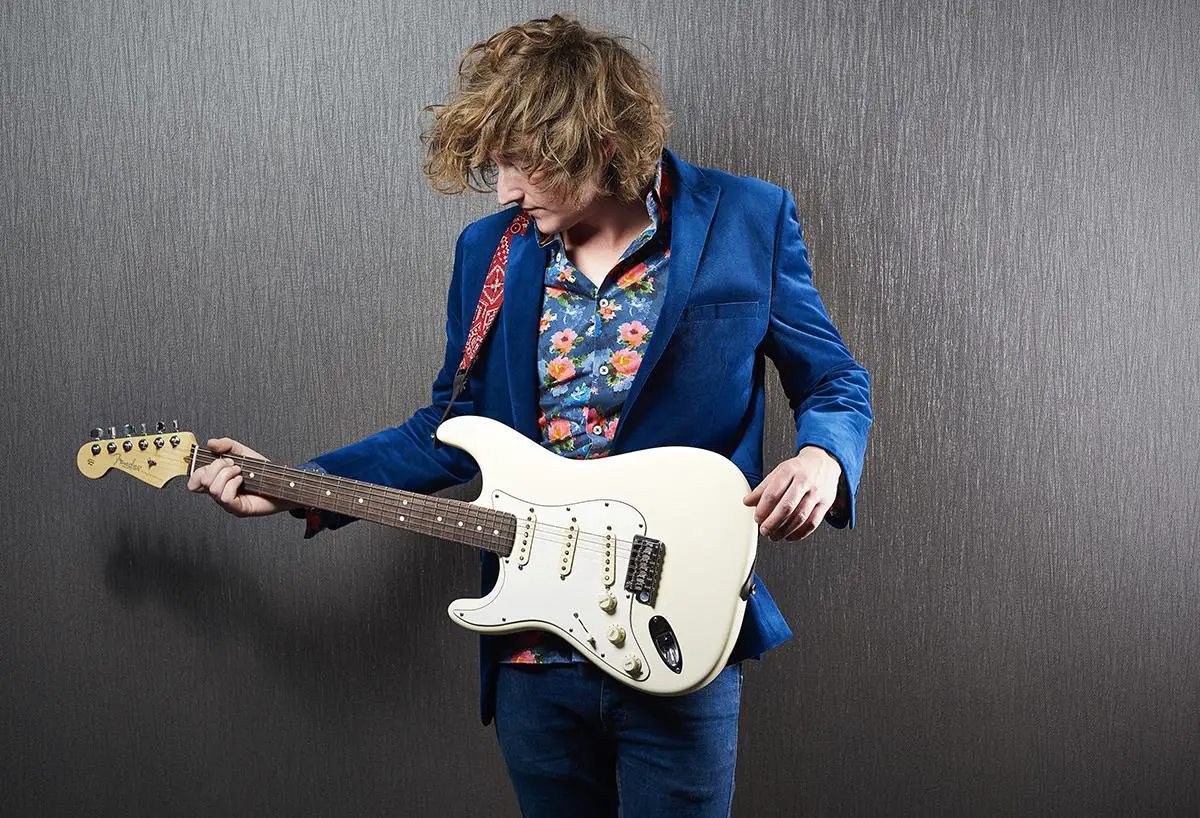 We are not slaves to age, nor are we slaves to our environments. "This is a song about reminiscing, but still staying true to the things that make you happy," explains DD Allen. "Age is just a number to me and generally speaking, I feel just because you're old you shouldn't ever be thinking "i'm too old for that" – if it's what you want to do, you can still have youth." His words are timeless, speaking to the pleasure-seeker in all of us.
But this is much more than about 'just being happy': This is a response to those in life who are stuck in their ways – who live by the book, growing familiar with darkness. We all know those who seem to have 'forgotten' their former selves – who have lost sight of what once made them smile. In his final verse, Allen takes this philosophy to a new depth, crying out for freedom from the things that want to bring him – and everyone else – down.
Me I went drivin', through the unguarded docks
To a small fishing pier close to Old Harry Rocks
No one to try beat me down as I rise
No one to pull the wool over my eyes
Imagine if opinion, blew its own cover
It'd all be the same sound, the same shape and colour
Everythin' sincere, yet sincerely vein
In a world where we all shared the same name
Amuse me, with your sorry cliches
Fire up that honey green haze
Just like the old days
Baby use me, if one wants then one stays
Live life like life's just a phase
Just like the old days
"Live life like life's just a phase." Your grandparent couldn't provide you with better advice. Belief in positivity is not naïve; it's smart. In the eyes of DD Allen (and this writer in particular), it's the smartest way to lead a good life. No matter who you are, no matter where you are, no matter what you do: Find what makes you smile, and chase it. That's all one can hope for, at the end of the day: Making the most of this journey, living in the moment, and pursuing happiness.
DD Allen's "Just Like The Old Days" is as honest and true as a song can get, coming from an authentic place within this talented artist's heart. Backed by an A-list production team that includes producer/engineers Mike Spink (The 1975, Jake Bugg) and Andrew Scheps (Adele, Hozier), DD Allen's sound is tight and big, but also raw: "Just Like The Old Days" was given the perfect touch, and the result finds instrumentation in sync with harmonies and melodies in sync with the meaning behind those narrative lyrics.
Pay close attention to DD Allen as he continues to release new material in advance of his upcoming debut album. His exceptional way with words and deeper understanding of human nature set his already catchy music apart, offering multiple chances for listeners of all ages to connect and grow through song.
Most of all, embrace Allen's simple, humble message:
Live life like life's just a phase.
— —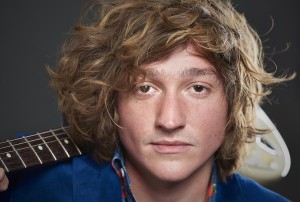 cover photo: DD Allen © 2016