New York native Syd Silvair draws upon her fortune-telling background and affinity for 1970s dance music to create an alluring debut EP named 'Reverie.'
— —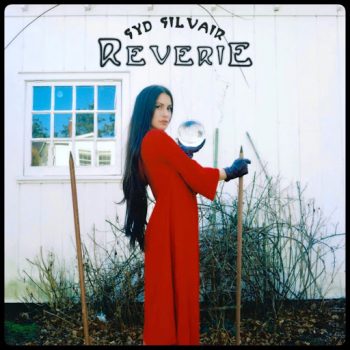 There's nothing you can't do" in New York City, modest native Alicia Keys informed us back in '09. Impressive though it may seem, making a living there as a tarot card reader makes the list as well. Rent prices in NYC may be crazy high, but fortune tellers "have flourished in even the wealthiest neighborhoods" of the city— among them, a young lady named Syd Silvair who also boasts considerable talent as a vocalist.
A lifelong New York resident, Silvair has been active as a tarot card reader for some time and recently decided to channel this passion into a handful of original compositions. The resulting EP, entitled Reverie, consists of four new songs that each "captures the essence of a specific tarot card, weaving wisdom from the card's meaning into the lyrics and mood of the song." This approach, combined with strong production by guest instrumentalists, make Reverie a fine introduction to this up-and-coming artist. TV producers seem to have been won over, at any rate— Silvair has already seen her music featured on shows such as Grey's Anatomy, The Fosters, Bold Type and Honest Beauty.
Atwood spoke to Silvair to learn more about her transition from the fortune teller booth to the recording studio.
Listen: Reverie – Syd Silvair
Atwood Magazine: Tell us about your musical background. How did you develop an interest in singing? What made you decide it was time to give a shot at recording your first EP?
Syd Silvair: As a kid, I would get really lost in daydreams and just sing my thoughts to myself. Singing always felt like such a natural form of expression, sometimes meditative and sometimes cathartic. I was lucky to grow up in a family with a deep sense of music appreciation. I went to my first concert when I was six (my dad took us to Bruce Springsteen), and I listened to a lot of old records with my grandparents, so I was exposed to a whole range of music from a young age. Eventually, I combined my love of singing with my love of writing, which led to some wonderful songwriting opportunities. I found myself doing a lot of writing/recording specifically for film and TV, and for other artists' projects. I'm so grateful for those experiences; they definitely broadened my skills as a writer and singer. But I had this specific vision for my own music, and at a certain point I realized I needed to shift my focus towards that vision and finally bring it to life. 
Where does your passion for tarot card-reading stem from? What steps did you take to incorporate the tarot deck and its corresponding symbolism into each song on Reverie?
Syd Silvair: I've experienced intense synchronicities for as long as I can remember, so I was always drawn to the occult. Growing up, I collected divination tools (tarot decks, rune stones, tea leaf reading sets), and eventually started using tarot as a songwriting tool to get my creativity flowing. The more I connected the two, the more I realized that great songs and tarot cards have so much in common— they have their own distinctive essences, but they also tap into universal feelings. When I started weaving the tarot influences into Reverie, I didn't want to be too literal about turning the cards into songs. So I fleshed out the lyrical themes of the songs first, and then the corresponding cards fell into place really naturally. I started to incorporate the moods of those cards into the production/instrumentals, which allowed for a more abstract and intuitive approach. I love any opportunity to interact with music abstractly, because it reminds me of how music can capture feelings that can't be put into words. 
What other musicians/producers did you work with on Reverie? How did you know when you'd gotten the instrumentals to be just the way you wanted them to be?
Syd Silvair: I worked on Reverie with producer Dillon Pace, and my guitarist/long-time collaborator Mark Loercher. Mark and I had mapped out some production ideas in the demos, but we wanted to bring in an outside producer for a fresh perspective. We had lush, layered soundscapes in mind for these songs, and Dillon was the perfect collaborator— he shared a lot of our musical influences, and totally got that "Wall of Sound" feeling we were going for. As far as knowing when the instrumentals were just right, it took a lot of experimentation, but once all the pieces were in place, there was a real instinctual certainty. The process is a great practice in trusting your gut. 
Your music is largely inspired by the music and trends of the 1970s. What draws you to that particular era? How are you able to channel this period into your own music?
Syd Silvair: I've always loved the production of '70s songs, especially the ones that are heavy on string sections and vibraphones. The arrangements are so cinematic; they set the scene in a way that really satisfies the visual artist in me. I'm also fascinated by the relationship between '70s disco and escapism. I've read a lot about the shift from politically driven protest songs of the '60s to this '70s dance music that was decidedly unpolitical. I think sometimes when we're dealing with political and social turmoil, we need music to be a source of relief. It's interesting (but not surprising) that disco seems to be making a bit of a comeback these days, because, sadly, I feel like we need that escape from reality more than ever. I tried to channel that spirit throughout the whole EP, but it's most present in "Maraschino," the third song on Reverie, where the lyrics touch on these themes, and the instrumentals draw most directly from this era.
A good number of TV shows have featured your music. What's it like to watch these shows and hear your songs come up? What do you think it is about your music that allows it to translate to the screen effectively?
Syd Silvair: It's so surreal! I get a little choked up every time I hear my voice creep into a scene. I'm not exactly sure what makes my music suit the screen, but I wonder if it has to do with my background in visual arts (I studied painting, drawing and sculpture in college). When I'm making music, I always have its visual counterpart in mind, even if that visual never sees the light of day. I think those visual references seep into my songs, making the moods distinctive and colorful. Those evocative sonics tend to work well in TV, because the music is really there to enhance the mood of the scene.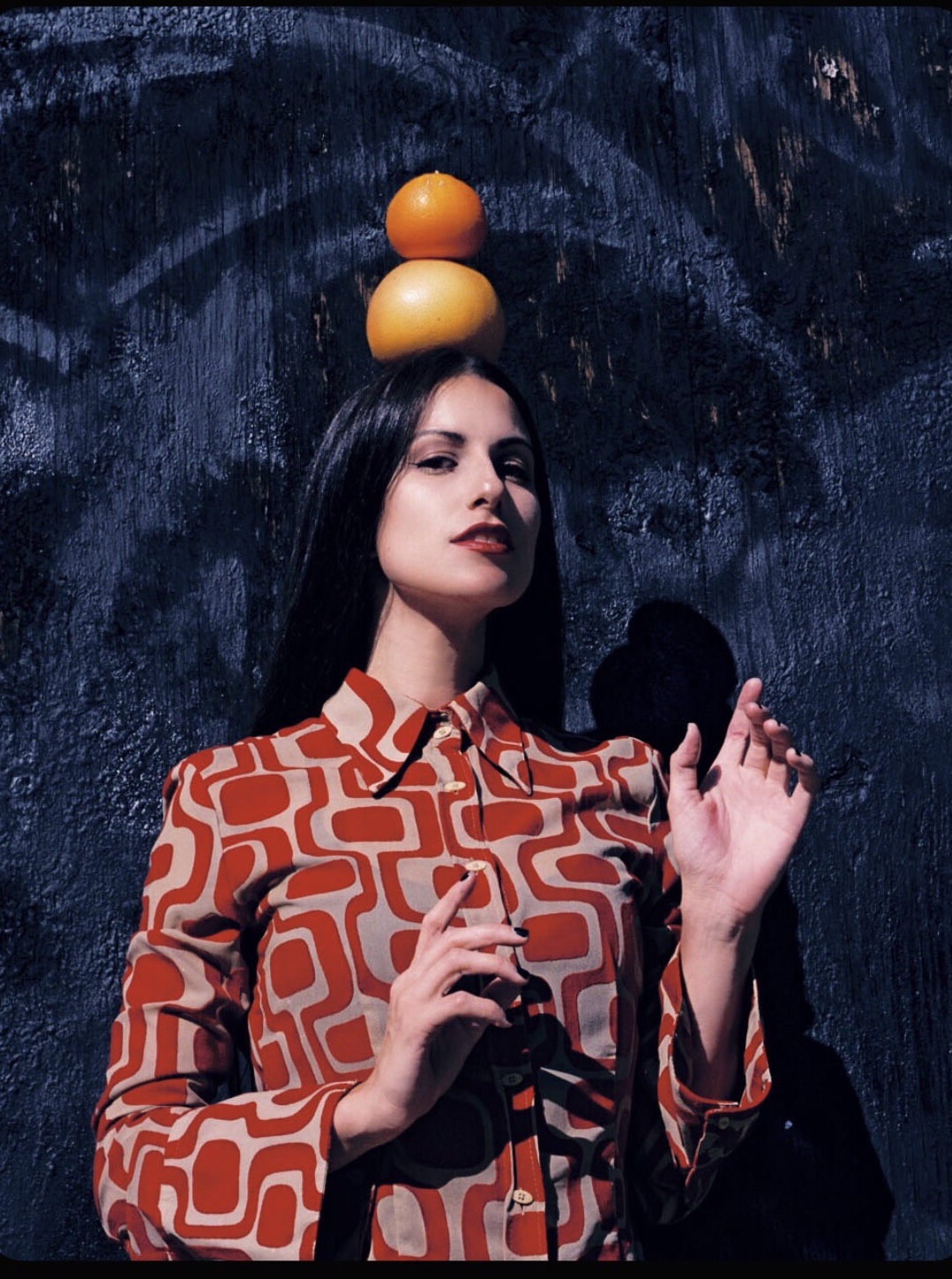 You're based in New York City now. Is that where you're originally from? How has navigating the city and its people influenced your artistry?
Syd Silvair: I've lived in NY my whole life. It's an incredible place to be as a writer, because there's never a shortage of inspiration. There are so many storylines from so many different backgrounds intersecting in one place. I'm really sensitive to other people's energies, and absorbing all that energy second-hand has a huge influence on my writing. Even just a ride on the subway can leave me with a whole slew of emotions to pull from. There's so much going on all at once in the city— beauty and ugliness brush against each other on every corner, and I definitely incorporate those polarities into my writing. 
What's next? Are you tempted to do a full-length album now that your debut EP is in the bag?
Syd Silvair: Absolutely! I'm dying to make a full length album. I have a bunch of half written songs on deck that I've been itching to get to. Really looking forward to shifting my attention towards those, as well as towards our live set, for whenever it's safe to play out again! 
— —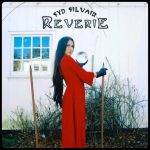 ?© Conner Reddan
:: Stream Syd Silvair ::