Brooklyn-based surf rock band Beach Fossils return with their dreamy, longing track "Don't Fade Away," the first single off of their first studio album in six years, 'Bunny.'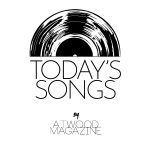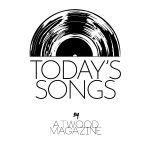 Stream: "Don't Fade Away" – Beach Fossils
---
After six long years, everyone's favorite surf rock band is back! Beach Fossils returned to the scene earlier this Month with the announcement of their fifth album Bunny, set to release June 2nd. To tide fans over for the three months remaining until its release, the four person collective dropped the first single, "Don't Fade Away."
The track opens with a brooding and building resonator riff that reminds one of a lighter version of the opening riff from Fleetwood Mac's "The Chain." While this riff is heavy, it subverts expectations as the beat kicks in, moving the song in a far more surf rock direction. This opening is the perfect preface to "Don't Fade Away," which has all of the elements of a classic Beach Fossils song – albeit with a slight twist. The track features experimental instrumentation with the use of light tones in the guitar and a rich, deep bass line, and all of it is cut so crisply by the overlaid tambourine-driven beat.
The song itself is about missing someone, opening with the lyrics,
This city hasn't felt the same
Since you moved away, man, we had some days
Wonder if you found your way
I can't wait till I'm coming back
Out on tour, just finished this pack of cigarettes
And I don't even smoke
The band's frontman Dustin Payseur wrote this song, and he truly encapsulates this very universal experience in both the lyricism and his vocal delivery. There's a note of wistfulness in his voice, yet there is also an element of this statement simply being a fact in his mind. There is something tender about the opening sentiment, "This city hasn't felt the same since you moved away," noting how this person's presence holds such a weight that an entire area can feel transformed. Whether a listener chooses to interpret this as a platonic or romantic connection that Payseur is referring to, everyone can relate in one sense or another.
The sense of longing is also accompanied by a certain desperation shown in the chorus:
She's novocaine
It's all I need
To ease the pain
Don't fade away
I know you know
Payseur is masterful in his lyricism, encapsulating the feeling of lacking the one thing you need being just out of touch perfectly. The lyrics are pleading and desperate as he knows this could easily slip through his fingers and already is. The longer you listen to the track, the longer you begin to really hear Payseur with this chorus repeating thrice, with a brief interlude that repeats "I'll go down" accompanied by a looping riff and beat. This repetition allows listeners to accompany the singer as he begins to spiral down this train of thought that, "It's all I need."
One of the standout elements of this track is the mixing of the vocals in comparison to the guitar. The muted echoing vocals are cut so crisply by the juxtaposition of the sharp, steely sounding guitar, making for a complete sonic translation of what overthinking feels like.
Said something funny but you didn't hear me
Almost said it again more clearly but it's over
Then you pulled me close
Last night I said we'd both be sober
Riding my bike in the morning, I'm still hungover
Is this a meaningful moment?
She's novocaine
It's all I need
To ease thе pain
Don't fade away
I know you know
Anyway
"'Don't Fade Away' is about missing old friends, being on tour, self-medicating, longing, anxiety, love, being an idiot, having fun," Payseur shared upon the song's release. "Embracing your mistakes and keeping your spark."
"Don't Fade Away" is a stellar addition to Beach Fossils' diverse discography. It embraces the surf rock elements that fans loved from their last album Somersault, yet explores a more old school soundscape, leaving fans in grueling anticipation to hear what the remainder of their new album Bunny is to sound like.
— —
Stream: "Don't Fade Away" – Beach Fossils
— — — —
 © Sinna Nasseri
:: Today's Song(s) ::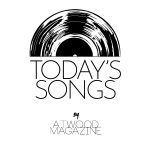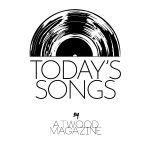 ---
:: Stream Beach Fossils ::