As the days grow longer and the sun shines brighter, music enthusiasts eagerly seek the perfect album to accompany their carefree summer days. Look no further than Fleetwood Mac's timeless masterpiece, 'Rumours.'
by guest writer Sadik Ghita
Stream: 'Rumors' – Fleetwood Mac
---
As the days grow longer and the sun shines brighter, music enthusiasts eagerly seek the perfect album to accompany their carefree summer days. Look no further than Fleetwood Mac's timeless masterpiece, Rumours.
Released in 1977, this iconic record has stood the test of time and continues to captivate listeners of all generations. Its unique blend of heartfelt lyrics, harmonious melodies, and undeniable energy make it the perfect soundtrack for the summer season, evoking emotions of nostalgia, love, and joy. The album had sold over ten million copies worldwide, and eight million in the US alone.
Indeed, Fleetwood Mac's Rumours was a great success all over the world, considering the fact that it is ranked among the Top 10 best-selling albums of all time.
"Listening to Rumours for the first time is like opening a door into a new dimension" – Rolling Stone Magazine
---
A Musical Journey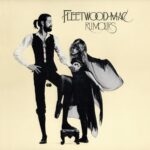 From its first single, the album Rumours introduces itself with a timeless hit: "Go Your Own Way," written by the band's lead guitarist and co-songwriter, Lindsey Buckingham.
From the first listening, we get to experience the bittersweetness of independence and personal growth, while enjoying an ideal blend of pop and rock.
Through the lyrics, Buckingham reflects his complicated and troubled relationship with the famous Stevie Nicks, singer and songwriter of the band, where the flame was extinguished and where a person decided to leave and follow their own path to continue their life without their significant other. The lyrics show us a mixture of sadness, anger, regret and frustration at the same time; such as "loving you isn't the right thing to do" or "you can call it another lonely day."
---
Rumours is a journey through the highs and lows of human emotions, making it the ideal companion for the unpredictable roller coaster that is summer.
From the dreamy harmonies of "Dreams," a song about Stevie Nicks and Lindsey Buckingham's relationship that is close to its end. "Dreams" reflects a looming breakup, and it's lyrics highlight the failing of a relationship. Nicks makes it clear to us that she wants to let her lover regain his freedom and that she cannot go against his will, but still sends the message that men are impulsive and take advantage of the relationship as long as it is still brand new.
Taking a look at the first verse, the lyric "Well, who am I to keep you down," Nicks expresses that it's only right that Buckingham gets to do things based on the way he feels, "It's only right that you should play the way you feel it." However, there is a warning implanted in the final lyric, "But listen carefully to the sound of your loneliness," hinting that it might be trying to tell him something.
The famous band members tend to make their songs sound happy and radiant with a cheerful melody and strong vocals, while the lyrics are often dark and hide deep meanings and stories.
Let's take as an example in the song "Second Hand News," which is the very first track of the album. Written by the band's guitarist, Lindsey Buckingham, the song was originally an acoustic demo called "Strummer" but when Buckingham heard "Jive Talkin'" by Bee Gees, he rearranged the song and changed the rhythm to evoke a subtle Celtic effect.
The lyrics of "Second Hand News" touch upon themes of heartbreak, longing, and the aftermath of a failed relationship. The song suggests that Buckingham is grappling with the pain and confusion of hearing news about his ex-partner's activities from other sources, rather than directly. The lyrics express a mix of vulnerability, resignation, and a desire to move on, as seen in lines like "𝘐 𝘬𝘯𝘰𝘸 𝘵𝘩𝘦𝘳𝘦'𝘴 𝘯𝘰𝘵𝘩𝘪𝘯𝘨 𝘵𝘰 𝘴𝘢𝘺 / 𝘚𝘰𝘮𝘦𝘰𝘯𝘦 𝘩𝘢𝘴 𝘵𝘢𝘬𝘦𝘯 𝘮𝘺 𝘱𝘭𝘢𝘤𝘦."
Despite the cheerful rhythm and lightness in which the song was sung, the lyrics have a dark and deep side.
The song is about asking you to move on, because at that time, some of the band members were going through a difficult time with their partners and even breakups. From Stevie Nicks and Lindsey Buckingham's breakup to Mick Fleetwood's divorce from his wife.
---
Timeless and Universal Themes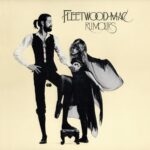 One of the reasons why Rumours has transcended time and remains relevant today is its exploration of universal themes. The songs delve into the complexities of love, heartbreak, infidelity, and personal growth, striking a chord with listeners across generations. The raw honesty and vulnerability in the lyrics, combined with the band's exceptional musical prowess, create a powerful connection that resonates with fans old and new. The album's enduring appeal lies in its ability to touch upon deeply personal experiences while maintaining a relatable and universally appealing sound.
One of the most recognized titles of the group is "Gold Dust Woman," written by Stevie Nicks. While Nicks has never been clear on the meaning, you can make a good case that it is about cocaine, which the band was consuming in quantity during the Rumours sessions. The lyrics, "Take your silver spoon, dig your grave," can be seen as a reference to a spoon holding the drug, as well as the "gold dust' which refers to cocaine.
Nicks' relationship with Fleetwood Mac guitarist Lindsey Buckingham may also have influenced the song, as they had broken up and were going through some very difficult times, using songs as a medium for expressing their feelings to each other. The wonderful vocals of Stevie Nicks throughout the song gives us a unique experience full of regret, passion and coldness. According to Cris Morris, who was a recording assistant on the sessions, "Recording 'Gold Dust Woman' was one of the great moments because Stevie was very passionate about getting that vocal right…"
---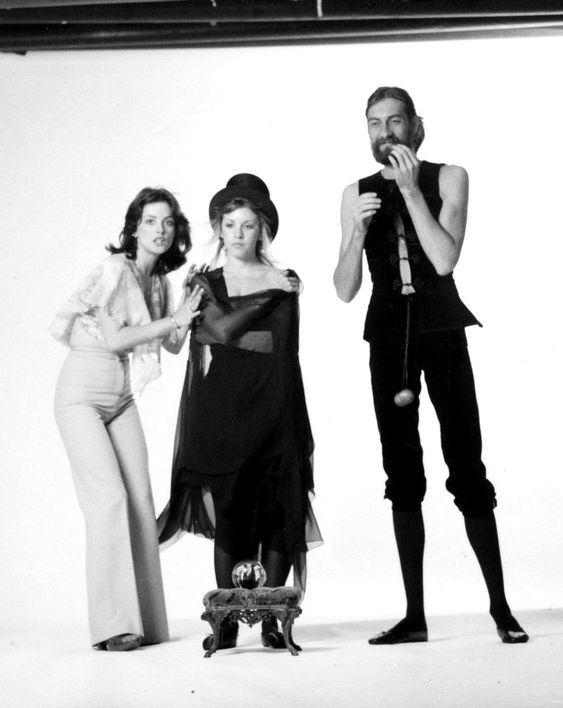 Among the many tracks of Rumours, "The Chain" is the public's favorite, and often played first during their concert. Written by stevie nicks, the song was originally unplanned. the making of the song was totally improvised since it is small pieces from different studio takes that came together to form a single song.
Mick Fleetwood: "'The Chain' basically came out of a jam. That song was put together as distinct from someone literally sitting down and writing a song. It was very much collectively a band composition. The riff is John McVie's contribution – a major contribution. Because that bass line is still being played on British TV in the car-racing series to this day. The Grand Prix thing. But it was really something that just came out of us playing in the studio. Originally we had no words to it. And it really only became a song when Stevie wrote some. She walked in one day and said, 'I've written some words that might be good for that thing you were doing in the studio the other day.' So it was put together. Lindsey arranged and made a song out of all the bits and pieces that we were putting down onto tape. And then once it was arranged and we knew what we were doing, we went in and recorded it.''
The meaning behind the title, "The Chain" does not mean anything other than the resilience of the band, and a chain that holds two people or a group of people together despite the many obstacles and challenges, between professional issues and the personal ones between some of the members.
---
Taking a deeper point of view on the album, we can assume that Rumours is an album about growing old and forgetting about the dark days, whether you have been through bad breakups, hard times and conflicts, its about the bittersweetness of independence and moving on.
Another track that increases this fact is "Don't Stop," the fourth track off Rumours, written by Christine McVie with the aim of inviting listeners to leave the past behind and take a step forward in their lives. This song is about Christine McVie offering her husband a chance to move on despite the mistakes made in the past, and to look forward, "𝘞𝘩𝘺 𝘯𝘰𝘵 𝘵𝘩𝘪𝘯𝘬 𝘢𝘣𝘰𝘶𝘵 𝘵𝘪𝘮𝘦𝘴 𝘵𝘰 𝘤𝘰𝘮𝘦, 𝘢𝘯𝘥 𝘧𝘰𝘳𝘨𝘦𝘵 𝘢𝘣𝘰𝘶𝘵 𝘵𝘩𝘦 𝘵𝘩𝘪𝘯𝘨𝘴 𝘵𝘩𝘢𝘵 𝘺𝘰𝘶'𝘷𝘦 𝘥𝘰𝘯𝘦."
---
"Don't Stop" is one of the band's most beloved tracks, which encourages listeners to keep moving forward. Fleetwood Mac's musicality shines through the track's instrumentation: McVie's piano playing in a central element providing the song's driving force. Buckingham's guitar work adds a melodic and rhythmic energy, while Mick Fleetwood's drums and John McVie's bass create a solid groove and drive the song forward.
Christine McVie's talent does not say its last word. Indeed, McVie amazes us even more by writing another song for the album that stands out from the others, for the one and only reason that it is a song about her happy relationship with the group's guitarist, Lindsey Buckingham. "You Make Loving Fun" is a joyful and catchy love song that celebrates the joy and excitement of being in love. The lyrics of "You Make Loving Fun" express a sense of newfound happiness and fulfillment in a romantic relationship, such as "𝘚𝘸𝘦𝘦𝘵 𝘸𝘰𝘯𝘥𝘦𝘳𝘧𝘶𝘭 𝘺𝘰𝘶, 𝘺𝘰𝘶 𝘮𝘢𝘬𝘦 𝘮𝘦 𝘩𝘢𝘱𝘱𝘺 𝘸𝘪𝘵𝘩 𝘵𝘩𝘦 𝘵𝘩𝘪𝘯𝘨𝘴 𝘺𝘰𝘶 𝘥𝘰."
---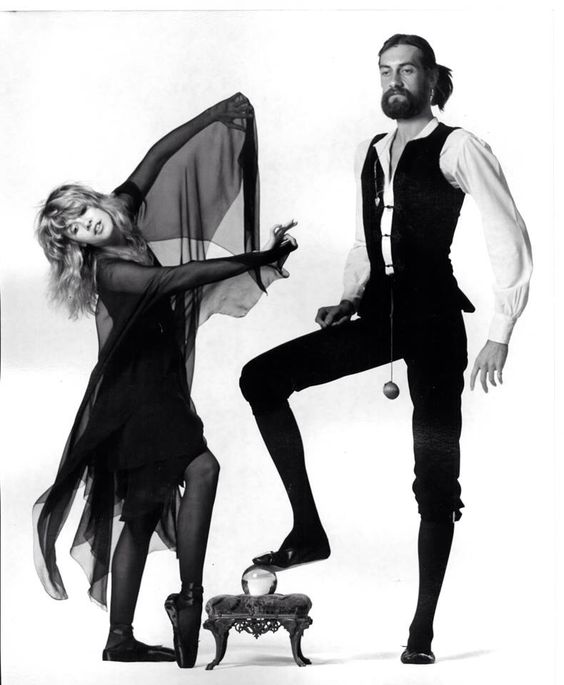 Enduring Legacy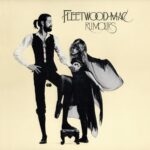 Over four decades since its release, Rumours still finds itself on the top of many charts and continues to influence contemporary music.
Its impact can be heard in the work of countless artists who draw inspiration from the album's meticulous production, harmonies, and emotional depth. As an example, the young and talented English singer Harry Styles who did a cover of "The Chain" accompanied by his band and guitarist Mitch Rowland on the BBC Live Lounge show in 2017. With his very own and unique way of singing, Styles explored Nicks' and Buckingham's marvelous vocals while adding his own personal touch and guitar notes. Or even the New Zealand singer/songwriter Lorde, who has acknowledged the influence of Fleetwood Mac, specifically Rumours, on her music. Lorde's music often features introspective and emotive lyrics accompanied by layered production, mirroring the introspection and depth found in Rumours. She has mentioned Stevie Nicks and the songwriting on Rumours as an inspiration for her own approach to crafting narratives within her songs.
Fleetwood Mac's songs, particularly those from Rumours, continue to find their way meaningfully, to new generations of music lovers and influential, renowned  artists such as Lorde, Florence + The Machine, Hole, Sharon Van Etten, Tame Impala, The New Pornographers, and NOFX. Fleetwood Mac's ability to create an album that not only stands the test of time but also continues to inspire new generations of musicians is a testament to the greatness of Rumours, with its radiant songwriting, famous blends of vocal harmonies, and even the seemingly perfect bass playing on the back of every track.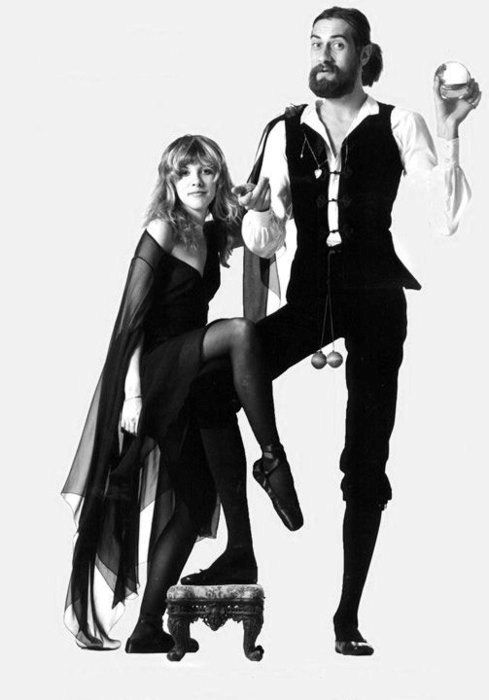 The Perfect Summer Soundtrack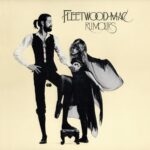 Rumours is often associated with warm and sunny vibes that are commonly associated with the summer season.
The album's timeless and melodic sound, coupled with its introspective and emotional lyrics, can be enjoyed in various settings, including during the summer months. Many of the songs on Rumours have a breezy and uplifting quality that can be a perfect soundtrack for road trips, beach outings, or simply relaxing in the sunshine.
The arrival of summer brings with it an air of freedom, adventure and romance. Rumours effortlessly captures the essence of those feelings, making it the ultimate summer soundtrack. Whether you're driving along coastal highways with the windows rolled down, hosting a barbecue with friends, or just relaxing by the pool, the album provides the perfect musical backdrop for carefree days and nights alike. Rumours is nothing less than a perfect album to relive the hot days of the '70s with its soft and exhilarating melodies filled with passion, frustration and heartbreaks.
Fleetwood Mac's Rumours is more than just an album; it's a timeless masterpiece that has firmly secured its place in music history.
Its ability to transcend generations and touch the hearts of listeners worldwide is a testament to its enduring appeal. As the temperatures rise and the days stretch longer, let the melodic brilliance and emotional depth of 𝘙𝘶𝘮𝘰𝘶𝘳𝘴 be your guide through the ups and downs of this summer. This iconic record will undoubtedly enhance your experiences and create unforgettable moments that will last a lifetime.
— —
Ghita is a Moroccan and Italian writer, passionate about the '70s and a Cinephile. Her nickname is Angel. She tends to write about anything that comforts her and she likes to dance alone in her room to Fleetwood Mac. You'll always find her either in an old record store, leafing through Rolling Stone Magazine, or at the cinema. Find her on Instagram @onlyangelvr.
— — — —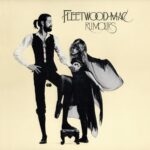 © Fleetwood Mac
:: Stream Fleetwood Mac ::
---