This Black History Month, Atwood Magazine has invited artists to participate in a series of essays, interviews, reviews, poetry, playlists, and more features in recognition of, and out of respect for the symbolism and significance of this month.
---
Stream: "Crown of Thorns" – TEE
---
Today, Liverpool's exhilarating RnB/neo-soul artist TEE premieres his breathtaking debut EP A DOZEN ROSES // A Love Story as a part of Atwood Magazine's Black History Month series. An active member of his local music scene since 2016, Terell Farrell has worked as a producer, arranger, and bass player for artists including MIC Lowry, XamVolo, Sub Blue, and Little Grace. He introduced his music moniker TEE at the top of 2021 with his debut single "Real," a turbulent and dramatic upheaval of inner tension. Full of raw urgency and tender, evocative acoustic and electronic instrumentation, "Real" soars through stirring sonics and an unapologetic, impassioned, and unforgettable vocal performance.
TEE quickly followed his debut in early February with the Gospel-charged "Crown of Thorns," a beautifully buoyant and achingly soulful outpouring of love and self-reflection featuring fellow Liverpudlians Little Grace and Lauren Iyra. "When two flawed people commit to the pursuit of love and acceptance, nothing can get in the way," TEE explains. "The title 'Crown of Thorns' is the concept of taking something that is painful and turning into something beautiful. Yes, it's made of thorns but they have created a crown nevertheless. We are all flawed –  every single one of us – and that's what makes us who we are. What will you create from those flaws."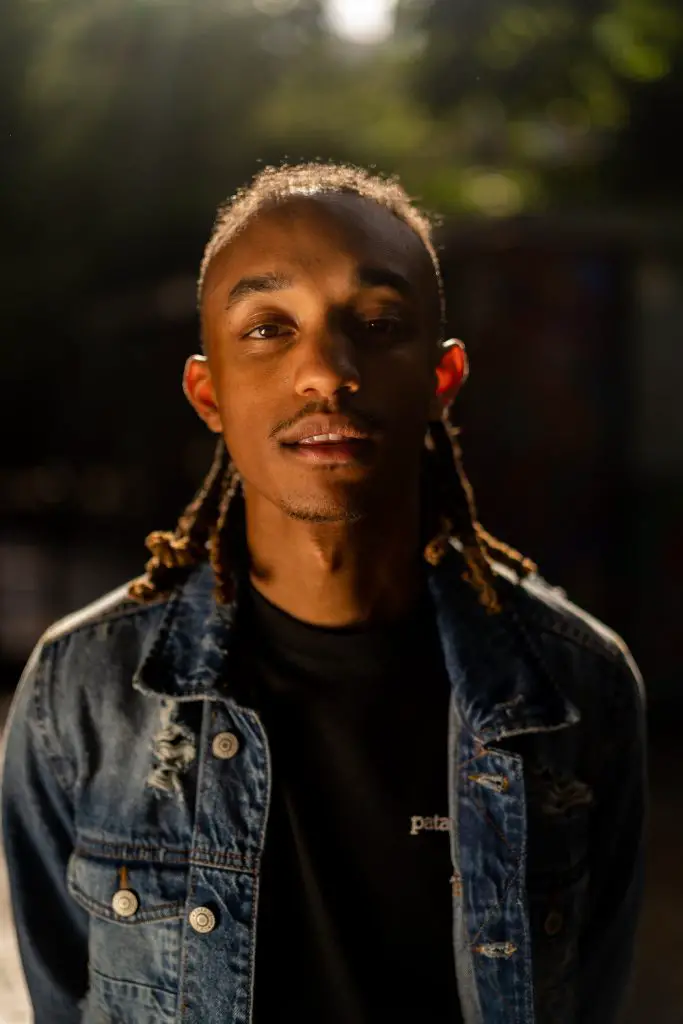 A recipient of the PRS Foundation Open Fund for Music Creators, TEE unveils a multidimensional, substantive artistry throughout his emotional and intimately expansive debut EP. Independently released February 26, 2021, A DOZEN ROSES // A Love Story engages on a deeper level through seven varied tracks that envelop the senses in a compelling hybrid of RnB, hip-hop, spoken word. Soaring soundscapes and raw moments of vulnerability make for a continuously captivating experience from start to finish, as TEE dives into themes of fatherhood, mental health, self-identity, love, and more; he cites the EP's umbrella concept "of emotional acceptance and expectation" as an important part of his music's overarching story. It's the kind of music that hits hard, and leaves a lasting mark on its listeners – no matter who they are or what their experience is.
Atwood Magazine is proud to be premiering TEE's debut EP A DOZEN ROSES // A Love Story, out everywhere February 26. Stream this powerful introductory record exclusively on Atwood, and get to know TEE and his music through our in-depth interview below!
"In the most basic form, it is a twisted love story between a man and a Rose (referred to with she/her pronouns throughout the project). Though it may sound like it exists worlds away, the recurring themes such as love, vulnerability, the psyche, acceptance, and realisation of one's self, exist within our reality. Each theme comes from situations I have either been a part of or witnessed. My main ethos as an artist is to be vulnerable; to be real. I hope that people are able to identify with this project and maybe walk away with a clearer understanding of the feelings that are difficult to express." – TEE
•• ••
you fell far to fall for someone like me
but ima catch you without fail
word to the wise
cause my words will never fail me
got the heart of a champion
but still a diamond in dirt
And yeah it might get rough
but a little pain never hurt
yeah i'm flawed
not even kinda unsure
but i can reassure
even without their credentials
were incredible
and i believe that in the depths of my soul
found the treasure of my chest and it's gold
i wasn't made to give up
my DNA won't let go
i'll do it a dozen times over till i get my rose
You said I don't know how to love
But I, I refuse to give up
They said that love don't come easy
Oh don't you know that I'm
I'm a diamond in the rough
Stream: "Crown of Thorns" – TEE
•• ••
A CONVERSATION WITH TEE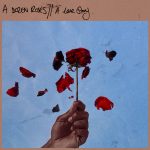 Atwood Magazine: Tee, can you share a little about the story behind this record?
TEE: There are a few themes that I wanted to discuss and talk about throughout this record. Things like love, fatherhood, emotional baggage etc. So I wanted to create a story in where I could discuss all of them.  This turned out to this twisted love story, a love story between a man and a rose. How did they both get there, what leads them to falling for each other, does a love that isn't perfect work.
Your songs have been labeled as RnB and Neo-Soul. How do describe your own music?
TEE: It's hard to put everything into 1 or 2 genre's. I'm a storyteller and I use which ever genre/influence I need to be able to convey that emotion. Some songs might be more gospel influenced, whilst others more hip-hop influenced. But as an overarching theme I would say somewhere in between R&B and Hip-Hop.
What was your vision going into A DOZEN ROSES // A Love Story? Did that change over the course of recording this?
TEE: I just wanted to create something that was unapologetically me. I have spent a lot of time producing and musical directing for other artists. I just wanted to create something from the ground up that was mine. The plan wasn't to fit into any boxes, just create art. Tell a story. Put out a message. Something to make myself take my own art seriously. It was that simple.
Why the title "A DOZEN ROSES // A Love Story"?
TEE: "A Dozen Roses," the title track of the EP, was the first song that I created. It was also the last song that I finished. It encompassed everything that overarched the story, themes and lyrics. So it only made sense that, it would be the title of the EP.
"A man with no skills to hone.. no love to show... I still hear a kid." Your interlude is incredibly evocative – can you share a bit about it? Themes of fatherhood and mental health are also prominent in your music. Why do these topics resonate so much with you?
TEE: I think these two questions can be answered in one. I would not be here without the father figures in my life. Having men as role models, that I am constantly inspired by, I can seek advice from, taught me about respect, responsibility, love etc. It's something that I refuse to undervalue. I know and have seen so many broken men. Men that are trying to better themselves from holes/scars that are left behind by a lack of fatherhood. I just know how far behind I would be without my father figures. It just important to me that my generation raise young kings. Kings that aspire more, that will reach higher, that will break generational curses.
Your PR used the phrase "an umbrella concept of emotional acceptance and expectation" – how did this motif come about and is it a conscious part of your creativity or more unconscious part of who you are?
TEE: I think it's both, but I think it's the opposite way round. It's a conscious part of who I am, but it is something that unconsciously seeps into my creativity. It's something that I learn more about myself at each hurdle. Because of that it is something that seeps out into my creativity, everything comes from something real. It comes from an emotion I try to find the words for, from feelings that I try to explain.
How do you feel A DOZEN ROSES // A Love Story introduces you and captures your artistry?
TEE: I want to be the artist the tells stories, that conveys emotion, that starts conversations. I think I have created something that does that. Knowing that it's self produced, lets people know that this is an artist's piece of work. Not just some songs I've put together but a thought through concept piece.
Do you have any personal favorite lyrics in these songs?
TEE: "Why do you assume that I'm coming for your throne, I just want to lean my head on it. Chat until I've emptied it, learn some wise words from the wisest I know, but that's know wise, I know." – "808"
"Cause I know i'm nowhere near worthy enough for love, doesn't mean I don't want someone to trust" – "Real"
"I wasn't made to give up, my DNA won't let go, I'll do it a dozen times over till I get my rose" – "Crown of Thorns"
Do you have any definitive favorites or personal highlights off this record?
TEE: I booked out a studio for 3 days, to record the vocals for most of the songs. When I was recording "Crown of Thorns" I invited some singers and instrumentalists in to collaborate on that track. For me that was a glimpse into the future of what I wanted to do. Be able to have a space where I can invite my favourite musicians/singers/artists in and just create. Spend time talking about a vision and then realising it surrounded by amazing people.
What do you hope listeners take away from this record? What have you taken away from creating it and now putting it out?
TEE: If someone finds one lyric that resonates with them, that would be enough for me. I don't need people to understand the whole concept and recite it back to me. It's more than I hope that there is enough for most people to get one thing that they can relate to.
I think for me, this has been confirmation that this is what I am supposed to be doing. It's really humbling seeing the support so far and the reaction to the songs and visuals. So now it's just a case of being consistent, speaking up more, having these conversations, spreading the message.
— —
Stream: 'A DOZEN ROSES // A Love Story' – TEE
[soundcloud url="https://api.soundcloud.com/playlists/1180520992?secret_token=s-D7Pj0W4IJPF" params="color=ff5500&auto_play=false&visual=true&hide_related=false&show_comments=true&show_user=true&show_reposts=false" width="100%" height="450″ iframe="true" /]
---
— — — —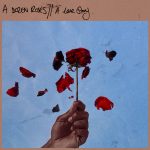 ? © 2021
:: TEE ::
---