This Black History Month, Atwood Magazine has invited artists to participate in a series of essays, interviews, reviews, poetry, playlists, and more features in recognition of, and out of respect for the symbolism and significance of this month.
---
Today, Grammy winning artist Judith Hill shares her essay "The Sound of Culture" as a part of Atwood Magazine's Black History Month series. A multi-instrumentalist and powerhouse singer/songwriter from Los Angeles, Hill has worked with the likes of Michael Jackson, Spike Lee, George Benson, Stevie Wonder, Elton John, Ringo Starr, and more musical legends. In addition to being a protégé of Prince (who co-produced her 2015 debut album Back In Time), Hill has also been the official opening act on tours for John Legend and Josh Groban. She won the Grammy Award for Best Music Film for her performance in the 2013 documentary film 20 Feet from Stardom.
With two studio albums, a motion picture soundtrack, numerous commercial performances, and countless tours under her belt, Judith Hill is a singular and outspoken force. Her uncompromising music blends genres, intertwining soul, R&B, pop, funk, jazz, and more elements in a dazzling array of emotion-driven sound. Hill announced her third studio album Baby, I'm Hollywood! in late 2020 with her single "Americana," a heavy-hitting and timely upheaval that asks the question, "When are we ever going to see some real change?" She describes it as "a cry for change that expresses the stereotypes and struggles that people of color face living in America," further noting her own personal feelings of "otherness" in the country growing up a bi-racial woman of African American and Japanese descent.
"Baby I'm Hollywood is about acceptance…. coming to terms with my story and unapologetically stepping into who I am. I want to bring people inside MY soul and help them see past the makeup, stage lights, rumors, and history…..To step out of the shadows of fear and into the light of vulnerability," Hill says of her album. The artist recently unveiled the record's sophomore single and title track – the effervescent, groovy classic rock-inspired "Baby I'm Hollywood!" –  in late January. Her new album is slated to release March 5, 2021 via Regime Music Group.
"We are living in a time where deeply-rooted racism and xenophobia are being exposed. In order to create a more inclusive society, we must first understand the struggles of the minority community. 'Americana' is an aggressive emotional reaction and a cry for change." – Judith Hill
•• ••
THE SOUND OF CULTURE
by Judith Hill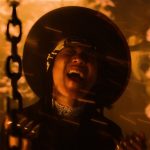 When I was a kid, I would play my cassette tapes. Vanessa Bell Armstrong, The Clark Sisters, Aretha Franklin….to name a few. There was something about gospel music that felt transcendent and the voices sounded like the truth I knew from within. I knew that there was more to all of this than the naked eye could see. I knew that there was a God and even though I couldn't touch or see Him, he was ever present and orchestrating everything that surrounded me.
I also knew that there was something special about pain. As much as I hated it, it was the key to accessing higher truth. There is something about the struggle that makes human beings become superheroes. We live in a society today where the rule of the game is law of attraction. Make sure you think happy thoughts all of the time, so that nothing bad happens to you. Everyone is obsessed with trying to be successful and avoid trouble. I don't wish pain upon anyone and yet I do. Pain is the sound of the crackling organ and the whipping guitar. Pain is the sound of a haunting string quartet and the deep tones of Billie Holiday's lower register. Can we know love without pain? If someone mastered the law of attraction and only felt good things, could you believe them if they said they love you? Perhaps. But love is not selective, nor is it afraid to feel everything. It accepts the good and bad.
The pain is what makes the joy delicious. Marvin Gaye's "Got to Give It Up" feels right because any party that dares to come after the storm is a good one. This is black music. This is soul. This is the gold.
I've noticed that in the last couple decades, the role of music has changed.
Music is the background sounds that keep you doing what you are doing….. whether it's cleaning your house, hanging out with your friends, or driving in your car. Therefore, the emotional currency can't be too high lest it become a distraction. The wailing sounds of Aretha Franklin's "Amazing Grace" may be too distracting for your typical Monday morning house cleaning party. It's too sad, it's too powerful, it's too emotional. Yet, we have entered a chapter in American history where the ugly roots of racism and hatred are coming back with a vengeance. The pandemic is claiming the lives of too many, especially people of color. And the jobs and careers are evaporating into a merciless tornado of economic hardships. We are called as a people to step up to these challenges and show strength. What does that sound like? Perhaps the music needs to be distracting now. It needs to interrupt us from our usual routines. It needs to shake our souls. It needs to be more than vibes, more than bops, and more than playlist worthy. It needs to command all of our attention and all of our heart.
Black people gave the world music. They gave the world the blues, jazz, rock, funk, soul, reggae, r&b, and pop. It started with a dingy club gig where the entrance was the back door in the kitchen, and the pay was hardly a killing. It came from the field of workers who accessed another dimension with their moans and handmade instruments. Racial injustice and the terrors of the American nightmare fueled the sound of what we all know is the greatest music of all time. It came at a great cost. It was the inevitable outcry from people who had no other choice but to reach higher, deeper, and wider. They made one thing very clear: the chains of oppression will break before the people ever will.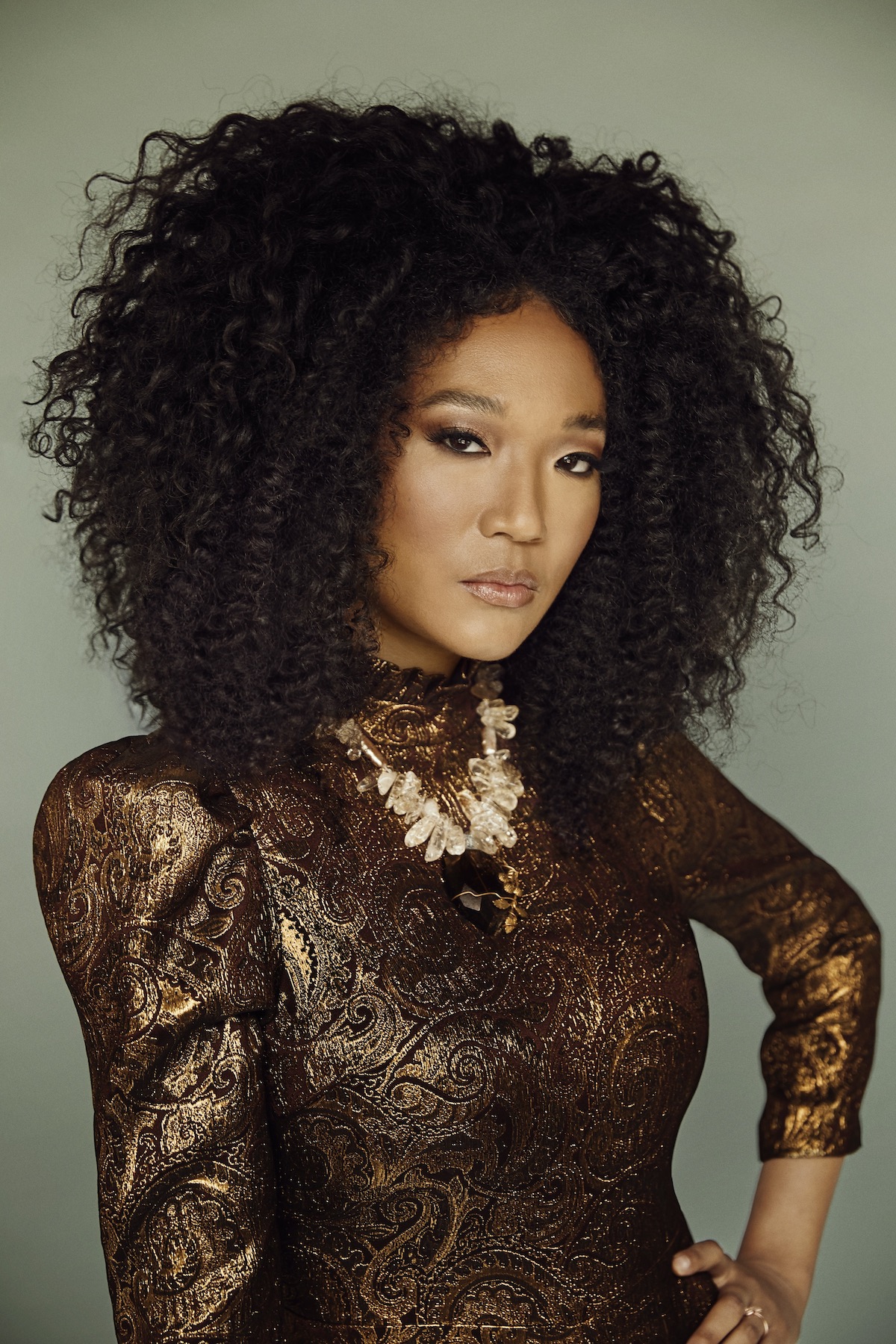 It takes courage to use your voice. It takes faith to dance in a burning fire. It takes love to join others and form a choir. That choir shook the earth at its core and told her "WE WILL NOT BE IGNORED". I love drama, I love the stage, I love anthems, I love the extra sauce, I love the grandness. I love the visceral experience when my body levitates or when the collective joins together to stampede the cities in name of hope and revolution. So yes, we've had a lovely season of the "chill playlist" but I'm ready for the rally call. I'm ready for the sound of culture to match the reality we face. It's ferocious, it's funky, and it's relentless. Love is relentless. Love is a warrior.
Black people came in through the back door kitchen. Black people sang, the cities stopped and listened. The rhythms and melodies traveled the distance. Music was born; history was written.
Black people marched; the world followed with every step, the ground hallowed.
Through courage and love, hate was swallowed.
Giving us a chance for a better tomorrow
— —
---
— — — —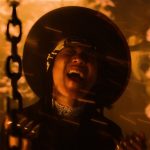 ? © Jeremy Jackson
:: Stream Judith Hill ::
---