Inspired by the recent Black Lives Matter protests, Jacob Banks' "Parade" is a union of fierce guitar riffs, a stomping beat, and passion-filled vocals.
Stream: "Parade" – Jacob Banks
---
When attending a protest to stand up and show up for the marginalised and oppressed, one may expect to feel empowered and proud. That is until the realisation dawns on you that these protests should never have been necessary. On the day Jacob Banks joined a UK protest during the summer of 2020, frustration and deflation quickly became his overwhelming emotions. However, not one to be easily deterred, the talented songwriter flipped his thinking to find strength in his experience – and so the concept for "Parade" was born.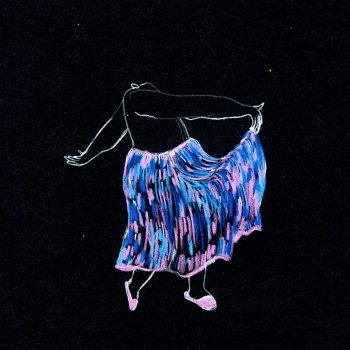 After releasing three EPs and his debut full-length record, Village, Jacob Banks has received tremendous praise from music fans and tastemakers alike. The singer's candid lyricism and profoundly soulful voice with its tantalizing gravel-like quality have become the singer's signatures, gaining him recognition from Vibe and Wonderland Magazine, and the opportunity to perform at Coachella, SXSW and on Jimmy Kimmel LIVE! Banks returned on February 10th with his new single "Parade", a motivating marching anthem.
Is it the way I move? 
That's why you think I'm bulletproof 
Or is it in my cool? 
You think I'll put a spell on you 
The track opens with an instantly memorable, commanding guitar riff and a thumping beat. The musical intensity quickly conveys the weight lying behind the track – a lifetime of systemic oppression and a refusal to give in. Such a powerful message requires a powerful song, and "Parade" is exactly that.
Oh let it rain
It won't rain on my parade
Oh let it rain
It won't rain on my parade
As the lyrics begin, the song's energy truly kicks in. When Banks sings, "Oh let it rain, it won't rain on my parade," he is commanding and direct. Inequality towards disenfranchised communities is continuing to bubble and it needs to be stamped out. A song isn't going to reverse years of oppression, but sometimes it's exactly what's needed to reignite the conversation and make people feel seen.
Take a mile in my shoes
Bet you'll never shake the blues
Though it's heavy on my shoulder
Still, you see me coming through 
After the second chorus, the brass instruments take over and the song is immediately transported to a bluesy sonic space. "Parade" is intensely listenable, the perfect song to make you get back up on the days that nearly knock you down and a powerful commentary on the struggle too many face. As we entered 2021, it became clear that the year would be one of change, disruption, and many days that nearly knock you down, so the timing of "Parade's" release could not be more apt.
— —
Stream: "Parade" – Jacob Banks
— — — —
? © Grace Rivera
:: Stream Jacob Banks ::
---