In honor of Black History Month, Atwood Magazine has invited artists to participate in a series of essays reflecting on identity, music, culture, inclusion, and more.
•• •• •• ••
Today, Cleveland-born singer, songwriter, and guitarist Malina Moye shares her essay "The Fight for Freedom & Equality from Grandma's Front Porch" as a part of Atwood Magazine's Black History Month series. "As most African Americans know, sitting on the front porch with your elders is a beautiful art into the life of our Blackness," she says. "The place where dreams are made, the smell of hot combs on the stove, and the news of the day, with every walk of life contributing life lessons that ultimately shape who you become."
A singular presence in the rock world, Malina Moye has received critical acclaim across the spectrum for her work in, and contributions to music culture. In 2010, she made history as the first African American woman to play the national anthem on guitar at a professional sporting event (NFL game), securing a place in the Rock & Roll Hall of Fame museum. Her third studio album, 2018's Bad As I Wanna Be, reached number one on Billboard's Blues Chart for two consecutive weeks. She is currently gearing up to release her fourth album, 'Dirty,' (out March 17, 2023), which continues her signature sound of pop/rock, blues, and funk, comprised of astute songwriting and memorable melodies.
•• ••
THE FIGHT FOR FREEDOM AND EQUALITY FROM GRANDMA'S FRONT PORCH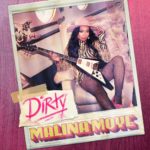 by Malina Moye
Black History Month has always been an integral part of my life.
I remember in elementary school in February, each student had to find information on an African American who contributed to America and share their story with the classroom. I felt so special being one of the six black kids in class, but I always seem to learn the most from my grandmother and aunties. We would sit on the front porch snapping peas and they would tell me stories. It felt like one long lesson of love or a favorite song. One of the topics that seemed to keep coming up was music and how it changed Black lives. We would sing when happy, moan when in pain, but music was the woven fabric that kept us company.
My Uncle Willie Mincey was a singer in the Five Blind Boys of Mississippi. They traveled a lot during the times of segregation. Hearing the stories about sleeping in funeral homes in caskets, using the Green Book, and telling us how they navigated to survive was always something that gave me a sense of pride, strength, and honestly, my super powers. Black History Month to me is also about what we have endured, our struggles that shaped our character, our authentic humanity, and our bold Blackness. But most importantly, it's to remind us to never forget that we matter and that we count. This month always makes me feel important.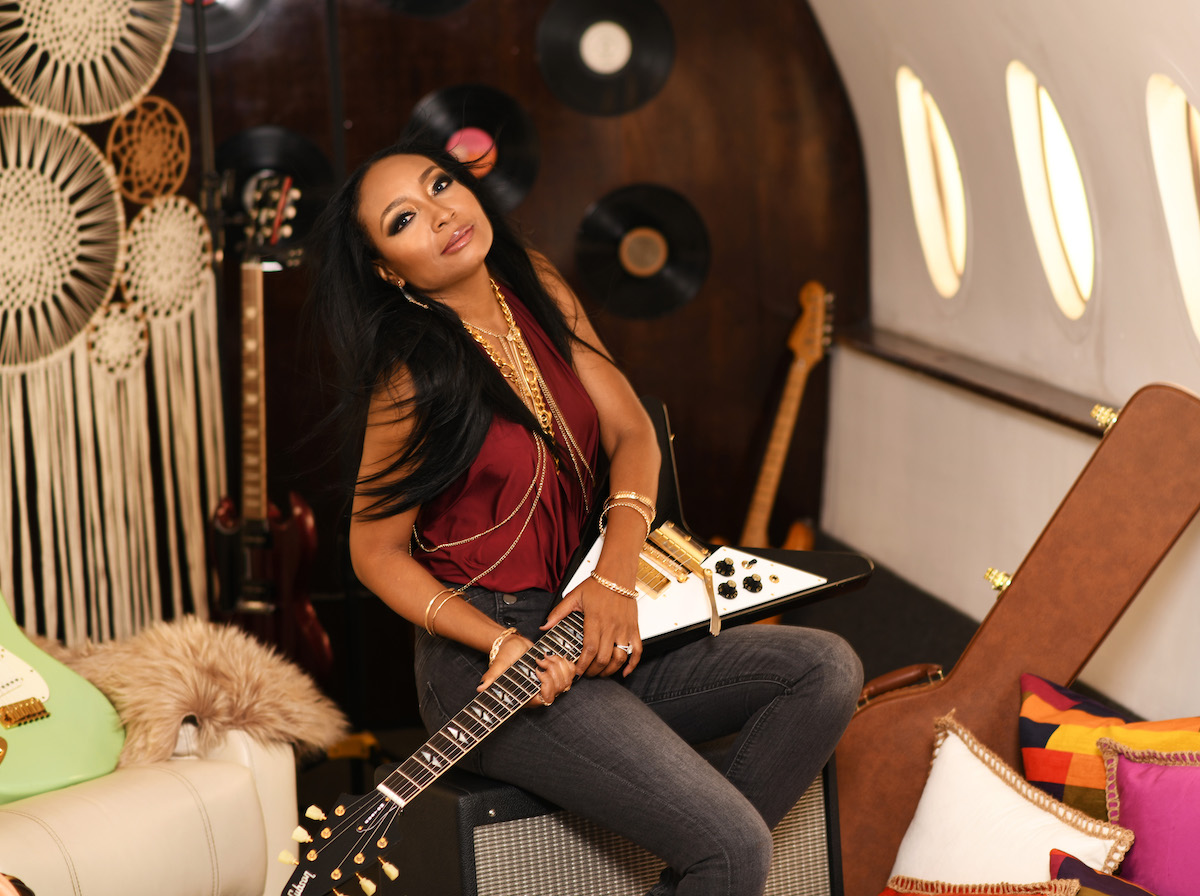 Now as an adult I look back on all those times and reflect on coming to Los Angeles with twenty dollars and a dream. I was homeless, looking on the ground to find change to tape together to eat. I am so proud to come from a line of musical warriors who believed and forged ahead when there was no opportunity, only faith and strength. As an artist-musician I'm always humbled when entering a venue to perform and that's when I thank my ancestors for paving the way. I take pride in an actual dressing room. Having the choice to walk through the front door. Using actual toilets and not cups to go to the restroom. As a singer, songwriter, and guitarist, I take pride in telling our stories through my writing, my guitar playing, how I dress, and the use of my vernacular.
I seem to gravitate toward other artists who express freedom in playing like Prince, Jimi Hendrix, the Godmother of Rock & Roll, Sister Rosetta Tharpe, Blues icon Robert Johnson, and singers like the late great Aretha Franklin who can simply hum a word in her voice and it makes you feel our past and present converging all at once. She is telling you our struggle, pain, love, fear, and happiness all in one glorious note.
Black History Month is a feeling and an understanding of the past so we can continue to strive for a more equitable union, in all facets, so that we may never forget.
We must share our stories of our forgotten ones… especially from the front porch. This is why I wrote the song, "Say My Name." When you say a person's name, you're recognizing them and giving life to their story. – Malina Moye
Lace my boots up one more time
Another day to face this
Heaviness weighs on mind
But I know I can take it
I'm built for this sh..
Beast mode I know I can't quit
The song is in your soul
'Cause I am willing
To do what it takes
When nobody else is looking
The time's not giving
'Cause the ticks gonna tock
Even if you try to make it stop
So stop pretending
That you don't care or need
All the things that I came to share
'Cause I am living
For me and only me
And that's the way that it's gotta be
•• ••
•• •• •• ••
Stream: "Say My Name" – Malina Moye
— — — —
?  © Isaiah Mays
:: Stream Malina Moye ::