Benedikt's "Havana Nights" invites us to indulge in intimacy and passion through provocative imagery and pulsing sound.
— —
Love is a beautiful devil, a siren's song we each want to hear – whether or not that siren sings for us. It's easy to be wrapped up in fallacies of love and lust, mutual connection and more: We are susceptible to lower our defenses when the potential reward is so high. Swimming in hypnotic warmth, Benedikt's "Havana Nights" invites us to indulge in intimacy and passion through provocative imagery and pulsing sound. Real or not, it's a tempting joyride we can't wait to go on again and again.
I saw you walking through the crowded streets
In that yellow dress you like to wear
But then I thought is this
Is this a mirage
You seem to turn and look at me
No right through me
No right into me
And I thought is this a mirage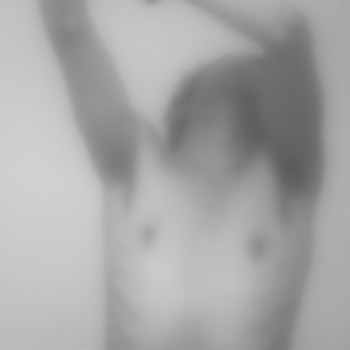 Atwood Magazine is proud to be premiering the music video for "Havana Nights," the latest single from emerging Canadian born, Berlin based solo artist Benedikt. Released last month, "Havana Nights" is an hypnotic and entrancing second taste of the artist's forthcoming sophomore EP FACIA, due out later this year. The song follows the April release of lead single "Dreams and Blood," which barrels deep into electronic depths as if to lose the listener in a cloudy darkness. In contrast, "Havana Nights" is an invitation to escape with the artist: Benedikt indulges in intimate connection as he lends an outstretched hand, blending vibrant electronica with heavily experimental, pop-friendly sounds.
Per his bio, Benedikt strives to create "experiences with no boundaries, incorporating both sound, image and movement." He prides his music on being immersive, a quality that shines brightest in the buoyant and vibey "Havana Nights."
You seem mysterious to me
You seem foreign to me…
But you wanted a love song…
For me and you
But you wanted a love song…
For me, and you
"'Havana Nights' explores joy, illusion, belief and the pursuit of being serenaded by another," Benedikt tells Atwood Magazine. "There is a playful quality to the song. It moves between a sense of melancholy and elation. I never like to dictate what someone should feel from a work. But if a listener would have a moment of joy – or be swept up in emotion while listening to this song there would be no greater gift."
Come on, come on, come on,
Why can't you lift up yourself
Why can't you wish yourself well
Come on, come on, come on
Get out of that hole you dug
Come on get back up
I don't know, I don't know
Where you will go
Where you will go to…
Directed, performed and edited by Benedikt (with Smina Bluth as director of cinematography), the "Havana Nights" music video reflects its song's urgency and trepidation, emotion and intimacy – while at the same time being an entity completely unto itself. "The performance was entirely improvised and explores a loose narrative of a man reminiscing – expressing himself in different spaces through vocal performance and movement," the artist shares. "The music video dances between choreographically composed shots and closeups. I collaborated closely with Smina throughout the creative process – honing a narrative together through performance, light and space. You'll find me at moments in the video just smiling and dancing to the music. Which for me personally is the essence of the song – having a moment of joy."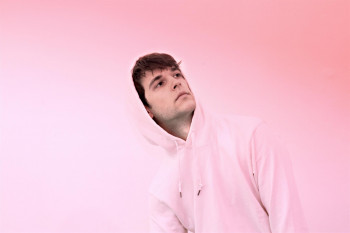 According to Benedikt, the "Havana Nights" music video plays with five key components: space, color, the human body, gesture and light. We see all of these elements mix together in vivid shots from dusk and dawn as the artist explores himself, his emotions, and beyond. Benedikt sings directly into the camera, staring us down in front of a bright white backdrop. We then see him brooding in shadowy darkness, his face down and body turned away from us.
Everything returns to the hypnotic chorus line, "But you wanted a love song," repeated again and again as Benedikt breaches the depths – struggling to fully realizing them outside of song. "Havana Nights" is as much a dance as it is a video or a song; Benedikt's latest is a moving expression of the self, an interpretation of deep spiritual and emotional resonance.
However you choose to embrace intimacy and connection, do it with your inner verve. Stream Benedikt's "Havana Nights" video, exclusively on Atwood Magazine!
Watch: "Havana Nights" – Benedikt
— —
— — — —
? © Smina Blut

:: Stream Benedikt ::