Brimming with intimate emotion and alt-folk passion, Estes' debut 'July' EP is not a record about breakup, but rather one of renewal and growth as Andrew Isbell finds his voice beyond The Band CAMINO.
for fans of The Band CAMINO, The Head and the Heart, Bon Iver
— —
Life doesn't have a reset button; we can't take back the past, but we do have control over the future. We can change course and alter our direction, and in doing so, achieve some semblance of starting over – reset button, or no reset button. For Andrew Isbell, founder and former drummer for acclaimed emerging Memphis outfit The Band CAMINO (whose Heaven EP premiered on Atwood Magazine last June), this week – or, this month – marks a major transition as his solo artistry is fully realized for the very first time.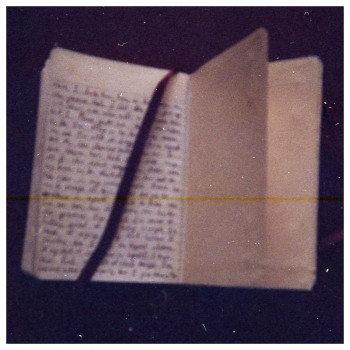 Today, Atwood Magazine is proud to reintroduce Andrew Isbell as Estes, as we premiere his debut EP July (independently out everywhere this Friday, July 6, 2018)! The new musical project finds a home in heavy alternative and folk energies that explore our human depths through an intense musical microscope. While we could easily categorize Estes as a singer/songwriter and file all his songs under that header, this music is so much more than that: Much of it, in fact, bears melodic similarities to the alt-rock and pop licks of his former band, though the likeness pretty much ends there. Estes coats his music with warm guitars, plaintive pianos, and emotive vocals; through careful consideration of atmosphere and content, he develops slow, brooding songs that find the solo artist taking advantage of his newfound freedom, doing what he wants to do, just how he wants to do it. "I had a whole lot I needed to get off my chest after quitting CAMINO," Isbell reflects. "It took a lot of time and experimenting, but I'm really happy about the outcome." July marks the one-year anniversary of Isbell's surprise departure from The Band CAMINO.
Listen: July EP – Estes
---
Brimming with intimate emotion and alt-folk passion, Estes' July EP is not a record about breakup, but rather one of renewal and growth. Andrew Isbell marries restraint and longing, pain and perseverance, nostalgia and hope as he finds his voice through a new  direction, proving his worth to himself and the rest of the world. July is a deeply evocative outpouring that begins and ends in breathtaking splendor: The bookending "Buenos Días, Mi Amor" and "Buenas Noches, Mi Amor" deliver a tremendous cathartic release as we embark with Estes on this journey through the self. Second song "Walking Out" sets the scene as Estes searches outside and within for his place, scraping at old wounds to find meaning and direction:
I have no time to waste now
I had no time to waste back then
I feel I have my heart again
And where do I begin
To reconcile sin
I feel nothing when it comes to you now
I feel nothing
Walking out on you was just a part of what I had to do
Take me under, soon I would've been asleep too
Two years is much too long
to stay the same
but soon I'll change
Soon I'll change
Change on my own
"July is an album that I made after I left behind some things that were very important to me," Andrew Isbell tells Atwood Magazine. "I felt like I had to let go of some stuff to see what I was truly meant to be doing, and this album is all about me trying to figure that out. It was a really tough time in my life, so I ended up writing a lot of music. After I had a few songs down, I decided to record it all under the name Estes and get to work on the project. Estes was a rebound in a lot of ways, but I fell head over heels for the music. It was also fun to be leading this project entirely by myself. This was my first time doing that, so it really pushed me. I had a ton of help from a lot of really talented people and I really couldn't have done this without all of their help, but this was my first time ever being the one in charge. I wrote the songs, produced the record, organized the shows and the debut of everything, etc… I even took the album and single photos using disposable cameras. I played most of the parts on the record, too, with exception of some parts that I knew my friends would do way better than me."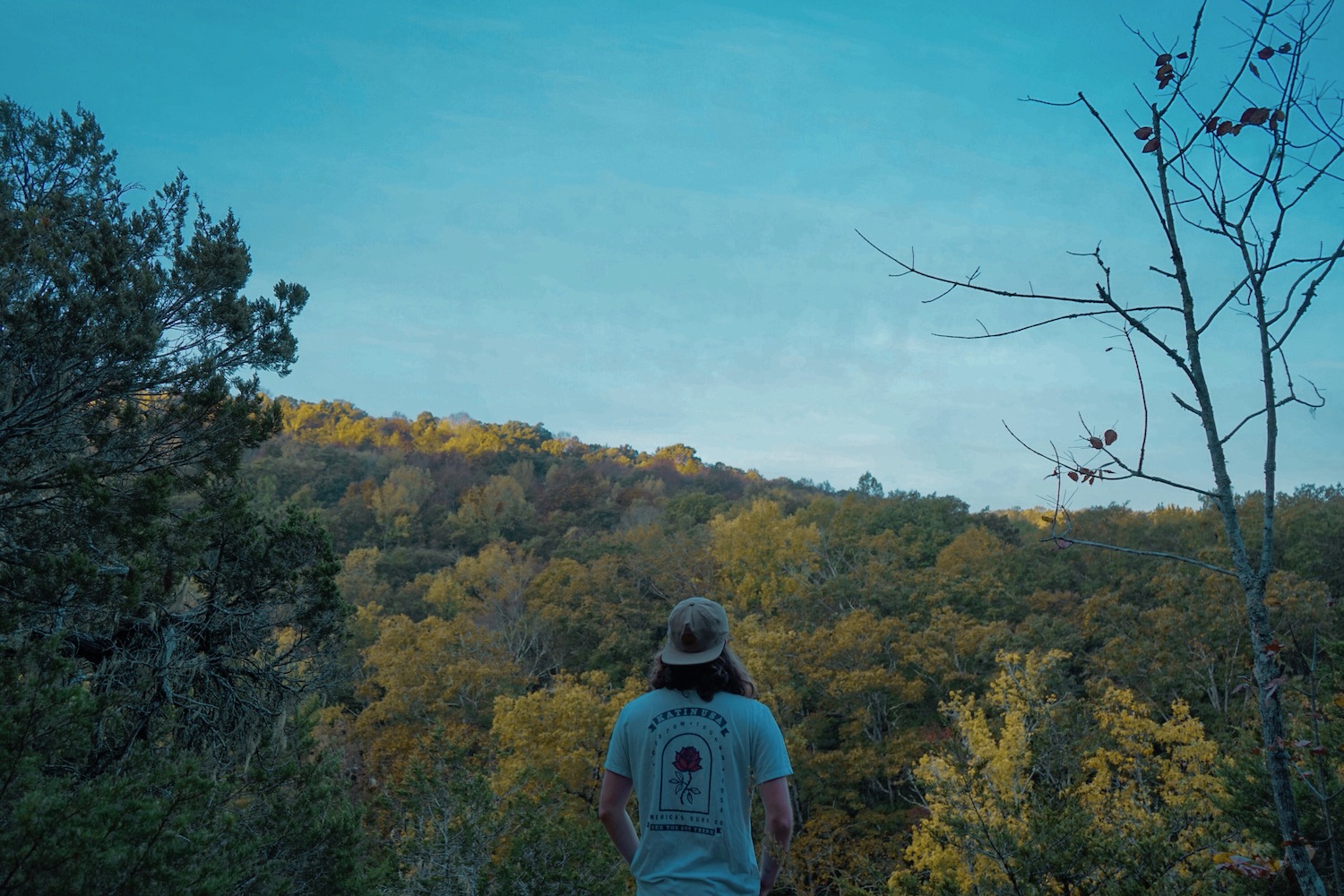 Isbell's / Estes' hard work pays off through July's many intricate folds. The title track is an especially melancholic piece, wherein the artist admits to struggling with his newfound independence and freedom. He lets it all out in the music, singing four humbled verses that tell a story of heartbreak and redemption, or something in-between:
Come around tell me stories of your past
Hear they never last
But their effect has got me nonetheless
Come around tell you stories of my past
My life seems soft in comparison
So I don't know how to relate to that
Oh and would you believe me if I
Said i'm already in over my head
And I'll hold your hand forever
If you'll hold my heart just gentle
'Cause I'm wandering broken too
Hold me down I've come much too far
To realize that I'm wrong at heart and to wish
that I could go back to the start again
Take me down I can hold in my breath
Hold my hand 'cause I'm lost when I'm under
A fallacy that's so appealing to me
Oh and would you understand the way I
Felt when I shook Michael's hand and the way I
Felt when July came and threatened to take it all away and I'll
Never let that come again
No I'll never let that come again
No I'll never let that come again
Isbell explains, "The topics in the album range pretty widely, honestly. "Windshield" is all about how problems inside of you (me in this case) can really hurt people in your life, even if you don't ever intend for them to. "Box" is all about God and wrestling with things in the Bible that normally turn people away from Christianity. The title track is about a whole myriad of things. "Buenas Noches, Mi Amor" is pretty much me just screaming out all of the emotions in the record at one time… We crashed the computer a couple of times recording that song because there's like 5 or 6 full drum tracks! All in all, it's just my story about figuring out what I'm supposed to be doing with my life. I feel like that's a pretty common struggle in humanity. Everybody goes through times where you have no idea what's going on or how to get it all together. I was there for a long time and I really hope this album can be somebody's soundtrack while they figure it out for themselves."
I really hope this album can be somebody's soundtrack while they figure it out for themselves.
There's something special to be said of every song on Estes' debut EP. Lead single "Windshield," with its upbeat tempo and perseverant demeanor, was certainly the right choice as far as memorable introductions and marketability are concerned. The song catapults us deeper into Estes' mindset with beautifully poetic lyrics and a pulsing folk-rock vibe. It's a dynamic blend of the intimate and the universal, whose pairing time and again proves irresistible in song:
Backs on my windshield
Thoughts in your mind
My problems they give you
A reason to cry
I see that you're scared of holding me tight
I hold in the day you take on the night
Heart-wrenching and bittersweet, yet ultimately full of life and light in the face of the future, Estes' debut EP is a powerful soundtrack to the month to come. You will smile and frown this July; you will hug and kiss your family and friends, you will cry and laugh, and you will love as much as your heart allows. July may surprise you; it may pass you by in a flash; but for Andrew Isbell and Estes, this July marks the beginning of a brand new chapter – one we at Atwood Magazine are honored to be heralding today.
The page turns, and July begins. Listen to Estes' debut EP exclusively on Atwood Magazine, and everywhere else this Friday!
Listen: July EP – Estes
— — — —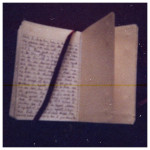 ? © Austin McElveen
:: Stream Estes ::