Every Friday, Atwood Magazine's staff share what they've been listening to that week – a song, an album, an artist – whatever's been having an impact on them, in the moment. This week's weekly roundup features music by Grouplove, Matt Simons, Halsey, All Time Low, Beacon, Destroyer, Modern Diet, and Average Joe!
— — — —
— —
:: "Deleter" – Grouplove ::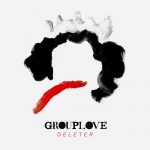 "All this time I thought you were a leader. It turns out you're only a deleter." The lead single off Grouplove's upcoming fourth album HEALER is a raucous energy boost. I don't even care who or what "Deleter" is about: With its heavy pulse and unrelenting beat, the song is a much-needed injection of sonic fuel. Lead singer Christian Zucconi belts a fierce, pointed, yet relatively vague critique on the failures of leadership without calling out any one "leader" in particular; rather, the portrait he paints is one that we, "the people," may use for our redress:
It's the future and I'm brain dead
Yeah I'm destined to
Yeah I feel no roots anymore, anymore
Take another picture (picture)
Show 'em what you doing (doing)
And how we built a lighthouse
Out of all these godforsaken ruins
We know it's coming
None of this can last
The world will recover once you put us in a pack, yeah
All this time I thought you were a leader
It turns out you're only a deleter
Tell your friends that you're okay
You're never gonna see them anyway
All this time I thought you were a leader
It turns out you're only a deleter
There's no two ways about "Deleter": Grouplove's first song of the decade is an explosive protest packed with passion and zeal, the kind of invigorating music that just might get folks up, out of their collective funk, and headed to the polls. Vote, baby, vote!
In the meantime, I'll be patiently awaiting the full-on intensity of Grouplove's new album HEALER, out this March. With over a decade under their belt, it's clear this band still has so much to say, and so many ways left to say it.
:: "Cold" – Matt Simons ::
With over five million unique listeners each month on Spotify and multiple gold and platinum status singles, it's safe to say that LA songwriter Matt Simons has captured something special with his music. His latest single, "Cold," expands upon an already dynamic discography, bringing his usual pop flair but with a slightly darker theme which takes a pessimistic look at romanticism that came just in time for Valentine's Day weekend. 
"Cold" makes excellent use of melodic syncopation especially in the second half of the piece where Simons uses pauses in between phrases to bring forth a new kind of energy and suspense, before resolving tension with unified instrumentation that carries the track to new heights. Using his rich background in classical music, Simons' smooth range and self-starter mentality is here in full force and ready to take the world by storm as "Cold" will certainly send a chill down your spine.
:: "3am" – Halsey ::
When edgy kid gone pop princess Halsey releases any piece of work, it's hard to know what to expect. Fusing electronic pop, with country and everything in between, the singer keeps it fresh by galvanising her versatility in every song.
Featured in her recently released album Manic, "3am" comes unexpectedly. Disguised amongst synth laden tracks, this indie rock track is a pleasant surprise, unveiling a side of the singer never seen before. Opening with a distorted guitar, the roughness is quickly counteracted by Halsey's sharp, slick vocals. Showcasing the captivating imagery that has become characteristic of the artist, and a raw, authentic vocal delivery, "3am" is a boost of energy that balances the mellowness of the album.
:: "Sleeping In" – All Time Low ::

No strangers to the music scene, notorious pop-punk band All Time Low have just announced their comeback album, Wake Up, Sunshine which is set for release on April 3, 2020. It's been three years since Alex Gaskarth, Jack Barakat, Rian Dawson, and Zack Merrick have put out a new album, and according to the sonic drive, heavy drums, and electric guitars on their latest single, "Sleeping In," the band's returned to the same kind of sound that they popularized for the entire pop-punk scene a little over a decade ago.
Exploring the ups and downs of a rocky relationship, "Sleeping In," highlights the power in spending time with someone you love, even if it's doing simple, everyday things like waking up late and listening to your favorite songs together. The track's aggressive, high-energy sound – a signature to many of All Time Low's singles – works to push forward Gaskarth's hypnotizing lyrics about "lazy luxury," a comfortable love, and finding satisfaction in life's little things. "Sleeping In" is a hyper, fun, rock fused song that shows off All Time Low in 2020 as the band returns to the punk sound created by their younger selves with a contemporary instrumental twist, just in time for the start of a new decade of music.
:: "Wave of Mutilation" – Beacon ::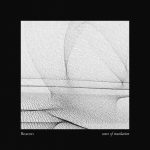 Compared to the manic and raw original from the Pixies, Beacon takes its time to build upon the lyrics on their rendition of "Wave of Mutilation." It's a stripped-back approach that focuses on soothing piano balladry, eliciting feelings of placidness and occasional dips into the eerie territory. The original increases pulses and provides a constant stream of aggression, so Beacon going in the complete opposite direction was an interesting take, but one that inexplicably works in their favor. The vocals are charged yet subdued, wrapping itself around listeners with a tight grip, but one would be hard-pressed to want it to release. Both provide emotive experiences that can satisfy varying moods, and it's because of this that Beacon should be lauded, taking something old and turning it into a wholly new creation. A wholly new experience, one that will sure to leave listeners in awe. 
:: "It Just Doesn't Happen" – Destroyer ::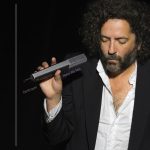 I've been catching up on my January releases. Finishing up the laundry list I had compiled but never managed to listen in my continued efforts to stay behind the curve. Which means I just finished listening to my personal first Destroyer record, Dan Bejar's most recent, Have We Met and I stand vindicated: that new wave synthpop sound really gets around–even Dan Bejar's dreamy, chamber goth has decided to evoke the Eighties in all its upbeat, mall food court ambiance. Except instead of enticing you to eat crusty Panda Express, he's urging listeners to ponder the curse of silence, song structure and his tribute to an imaginary tribute to a Poesian Raven. Much credit must be given to his somber "It Just Doesn't Happen" as the point where my mind switched from "oh, this is interesting" to "oh, this is worth listening." As his higher register expands an Overton window that includes Neil Young, Nick Cave and Leonard Cohen, it's fait accompli that his music is on my short list of must explore–his complex conceits contrasting well with the simple musicality. As an introductory record, Bejar could hardly ask for more and I hardly need ask where I get on the train. 
:: "Post Grad" – Modern Diet ::
Brooklyn-based band Modern Diet caught my eye this week with the art for their latest single, "Post Grad," and soon after I was playing it on repeat. The cover bears an original rendition of the myth of Sisyphus, who pushes a boulder up a hill for eternity, and "Post Grad" brings that theme into modern life. 
With a steady rolling melody, the band sings about growing older but sticking to the so-called script of youth. The lyrics are sung with subtly increasing frustration until conceding to reality, where change is blown off for now to join the rest of the city for a night out dancing– before picking up the boulder once again.
Brooklyn can't stop dancing
to all these angsty piles of noises
I don't feel a damn thing
at all so fill me up with poison
:: "Taxi" – Average Joe ::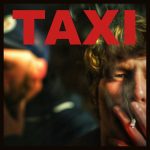 There's always been somewhat of a divide between artist and audience for one reason or another, but as technology and social media advances, the gap becomes narrower by the day. Stoke-On-Trent artist Average Joe, suggested by his namesake is the perfect antithesis of this concept, sharing debut track "Taxi".
The lackadaisical narrative, filled with nuances of the everyday, addresses toxic masculinity and stakes his claim as a bold and striking songwriter. Interpolating elements of Northern soul, indie and stylings of DIY hip hop, he weaves together a sound with such a broad scope, you can only look forward to what's next.
— — — —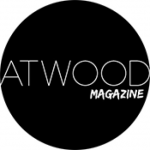 ---
:: This Week's Features ::