As Birdy returns, set to release her first full-length record in five years, she's sharing how it feels to make music in 2021 and how her sound has changed since her decade-old self-titled debut album.
Stream: "Deepest Lonely" – Birdy
---
I think there's always been a cinematic and classical influence on my music. That's something that has remained on every record, but I think the biggest thing that's changed is the writing.
Since the release of her debut album in 2011, Birdy has already experienced ten years of musical success; but at just 24 years old, the young songwriter is only just getting started. Her first single was a cover of Bon Iver's "Skinny Love," but Birdy has stories of her own to tell.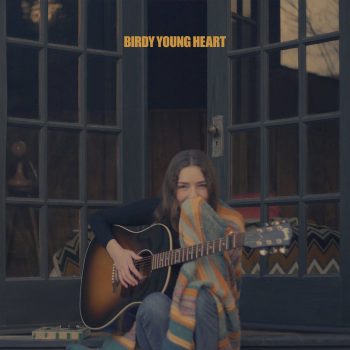 Due for release on April 30th, Birdy's upcoming album Young Heart is set to be her best yet. Inspired by heartbreak, internal conflict, fate, and new beginnings, the record is a tale of becoming a young woman and experiencing the light and dark within the world. 
As demonstrated by singles "Surrender" and "Loneliness," Birdy's most recent work is beautifully raw and just as ethereal as ever. Written in LA and Nashville with the help of Ian Fitchuk and Daniel Tashian and released under Atlantic Records, "Young Heart" is set to show Birdy in a new grown-up and courageous light.
Birdy's latest single "Deepest Lonely" is a heartbreakingly pure, piano-led track. Prior to the release of "Deepest Lonely," Birdy sat down with Atwood Magazine to talk about her musical evolution and her most personal musical offering yet, Young Heart. 
Young Heart is out April 30, 2021.
— —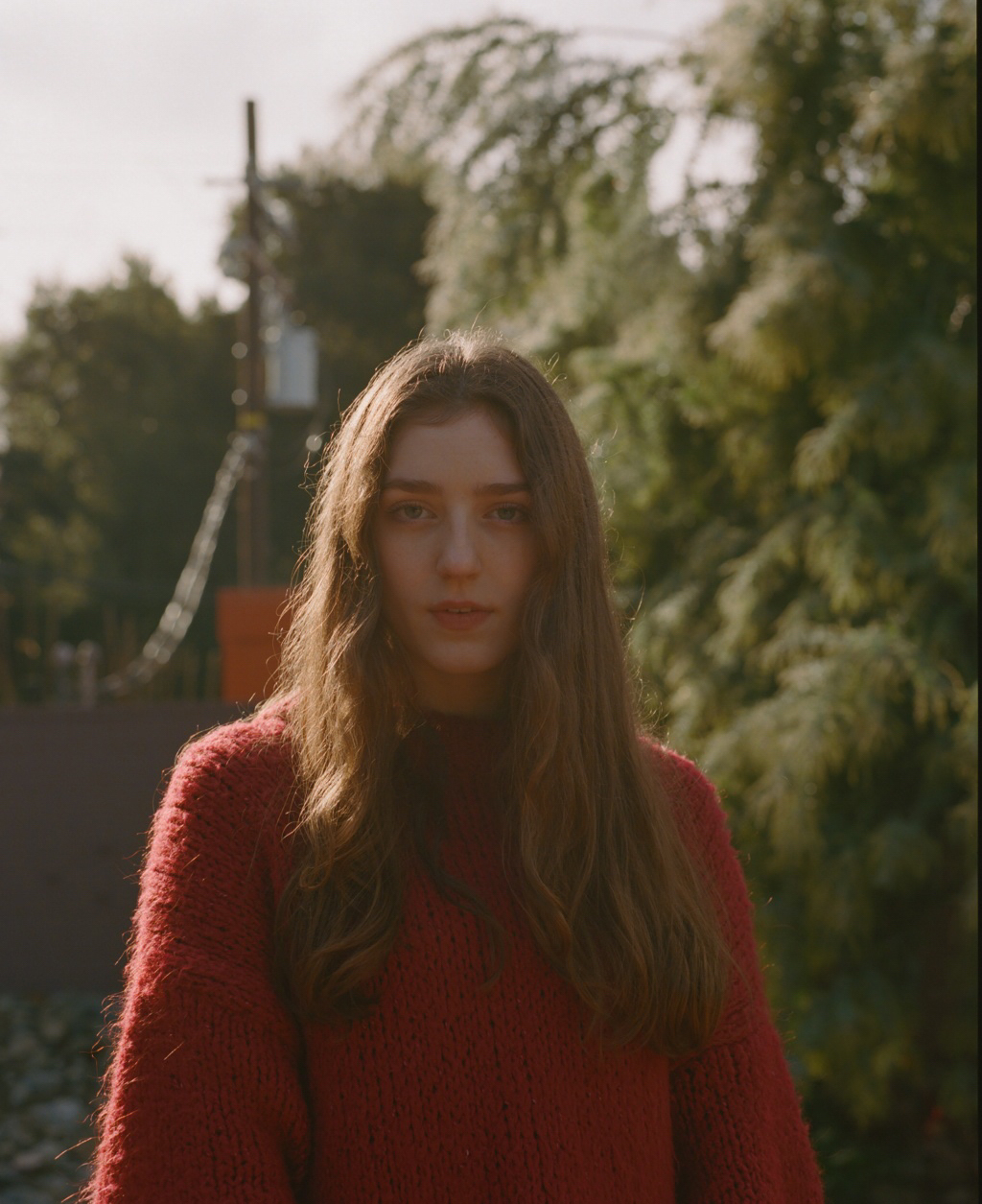 A CONVERSATION WITH BIRDY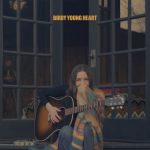 Atwood Magazine: You released "Surrender," the first single from your upcoming album, at the top of the year – congratulations! What were the inspirations for that track, and what was the recording process like?
Birdy: "Surrender" was written in Nashville with Ian Fitchuk and Daniel Tashian, who ended up producing most of the album. Making "Young Heart" has been quite an emotionally challenging experience, and "Surrender" is sort of about that journey, the moments I felt unable to see the way forward and wanting to return to a place where I felt more steady and sure of myself.
Strangest wilderness inside
The heart drifts from hot to cold
You think it can't make up its mind
But suddenly it's always known
Suddenly it's always known
And if I could reach the Northern Lights
Maybe then I'd understand it all
Sometimes I try so hard to fight
When all I want to do is fall
Into the night
Into your arms, surrender
Your stunning single "Loneliness" came out on February 12th. What's the story behind the track?
Birdy: I actually wrote "Loneliness" for my last album, but it didn't feel like it fit and so I'd put it to one side. I came back to it because, lyrically, it really resonated with me for this record as it shares some similar themes to the other songs. When I wrote the song, there were two characters in my head, a mischievous one and another who's being led astray. I think it's not so much about leaving someone but more of a love song to loneliness.
Your upcoming record, Young Heart, is your first full-length release in five years. How does it feel to release another album after so long? Do you feel predominantly excited, or is there a bit of pressure?
Birdy: It feels strange releasing something again, I've been so wrapped up in the creation of the record for so long, and it's quite hard to let it go out into the world finally! I'm definitely excited, I'm so proud of the music, but I also feel quite nervous. I think, because it's been so long, it's hard not to start second-guessing myself. 
You had success at such a young age, and you're still considered young in the industry now! How do you feel your music has grown between your first record and Young Heart?
Birdy: Overall, I think there's always been a cinematic and classical influence on my music. That's something that has remained on every record, but I think the biggest thing that's changed is the writing. Lyrically, this record is much more conversational than ever before, but there's also been a shift in sound. My last album was a lot more ethereal pop, and the instrumentation was quite dramatic and grandiose, whereas Young Heart is quite stripped back and raw. 
I was also influenced a lot by artists like Etta James, Nina Simone, and Joni Mitchell, and so it's a lot more soulful, and a few of the songs are more guitar-led than ever before. 
Since you first started in the music industry, social media has become so much more influential in engaging with listeners and getting your music out there. How has that transition felt for you?
Birdy: It's been quite a strange thing to get used to for me; naturally, I don't like to post that often or be on my phone too much in general, but it's something that I've had to adjust to, especially since the pandemic. It's been a way to connect with fans when we're not able to play any shows, and I really enjoy that part of it. 
The events over the last year have evoked some strong emotions for most people. When you're feeling emotions particularly strongly, do you find yourself more drawn to creating music, or does the process become more difficult?
Birdy: I definitely draw inspiration from events that have had a strong effect on me emotionally, but I find it really hard to write about it in that moment. I get too overwhelmed and can't separate my thoughts and ideas out very easily. I sort of need time for them to settle and process what I was feeling, and normally it all comes pouring out a few weeks later.
When you approach a writing session, what usually comes first, the lyrics, the music, or a concept?
Birdy: Most times, I start with the music and vocal melody – that's what seems to come first and what I feel most confident in, but it's not always that way. Sometimes a little paragraph will come to me out of nowhere, or I'll mumble a line that steers me in the right direction, but for me in general, lyrics always come a little slower.
Of all the tracks on Young Heart, which are you most proud of?
Birdy: The first song I wrote for the album was "Young Heart", and so I've always felt that song is the core of the record. It's probably the most emotionally charged song for me, so it was such a relief to finish it and feel really happy with how it turned out.
What would you say the key themes on Young Heart are, and what feelings do you hope the record evokes for your listeners?
Birdy: Young Heart is about heartbreak, internal conflict, fate, and new beginnings. This album has a 70's Laurel Canyon feel to it, a lot of it was written in Topanga Canyon in LA, and I hope it takes listeners to that place.
2021 has started on an unsure footing, but hopefully, there are 'normal' times to come this year. What are you hoping to do or achieve when life gets back on track?
Birdy: I really hope that I'll be able to tour this record! It's been a dream for so long to play these songs live for people. It's my favourite record yet, and because it's quite stripped back, I hope it will come across really beautifully live. I'd love to do a show with a string section, horns, and clarinets.
— —
— — — —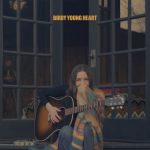 ? © Lotta Boman

:: Stream Birdy ::
---