I just want to love you in my own language.
English trio alt-J have returned. In "3WW," their first single since 2014's Grammy-nominated sophomore record This is All Yours, they address the complexities of loneliness, romance, and sexual desire through compelling storytelling and a comforting and multi-layered melody.
 Watch: "3WW" [official] – alt-J
[youtube=https://youtu.be/ZwBkXgWNs_M?t=0s]
---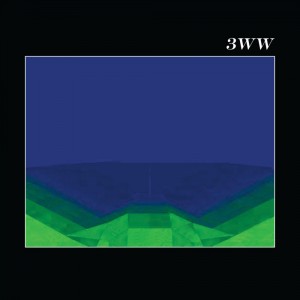 "3WW" starts with alt-J easing us into their comeback. A long, 90-second instrumental introduction gives the listener time to understand that indeed, alt-J are back, with sounds that nod to their past but also tease what is to come on their third album, Relaxer, out June 9th via Infectious Music / Atlantic Records (pre-order here). Appropriately, the introduction creates a bed composed of guitars and percussion – it is whole and comforting, and becomes a piece of music the listener is already familiar with once Gus Unger-Hamilton and Joe Newman start singing. They  puncture the atmosphere created, but lead us to lay on this bed they made and focus on the story they're going to tell us.
There was a wayward lad
Stepped out one morning
The ground to be his bed
The sky his awning
Neon, neon, neon
A blue moon lamp in a midnight country field
Can't surround so you lean on, lean on
So much your heart's become fond of this
The guitars and percussion stop to make way for Unger-Hamilton's voice, grabbing the listeners' attention and making sure we're aware that the tale has begun. He introduces the story of a "wayward lad" and his moonlit romantic escapade one evening on England's coast. Within this narrative, alt-J lead us to reflect upon two separate issues: society's individual quest for emotional involvement, and society's disposable approach to sex. The lonely wayward lad who is looking for love cannot seem to find it, and so "lean[s] on" sex in an attempt to find romance.
Oh, these three worn words
Oh, that we whisper like the rubbing hands
Of tourists in Verona
I just want to love you in my own language
The chorus is what truly takes the listener by surprise: The comfortable, familiar, and guitar-led background music gives way to a strong chord progression on the piano and Unger-Hamilton and Newman singing together. The story now shifts from desire to loneliness and love: The wayward lad tells his story in first person, expressing his longing to "whisper" "these three worn words," I love you. The reference to Verona, the city where Romeo and Juliet is set and tourists go to visit the places which supposedly inspired the story, also hints at the idea of a doomed love – just like the one in Shakespeare's tragedy. The "rubbing hands" refer to the statue of Juliet in Verona, which is supposed to bring people love if they rub their hands on her breast – it has been worn out, just like the phrase, "I love you."
"3WW" reaches peak vulnerability on its most memorable and sentimental line: "I just want to love you in my own language." Here, all instruments are left behind and Unger-Hamilton and Newman's a cappella harmonies present the listener with raw emotion. After that line is sung, the transition from the chorus to the next verse is smoothly made by the piano and guitar, which pave way for the return of the familiar melody that kicked off the song.
Well, that smell of sex
Good like burning wood
The wayward lad laid clean
To two busty girls from Hornsea
Who left a note in black ink
The verse returns to third person, and we find out that the story's protagonist has spent the night with two girls. His attachment to their sexual encounter is noted on the mention of "the smell of sex", which he reminisces over and finds comfort and warmth in – like one does in "burning wood" when its cold. However, the two girls from Hornsea he slept with are the ones who introduce the idea of the disposable nature of sex in the narrative, having left him alone with only "a note in black ink".
Girls from above say "Hi" (hi)
The road erodes at five feet per year
Along England's east coastline
Was this your first time?
Love is just a button we press
Last night by the campfire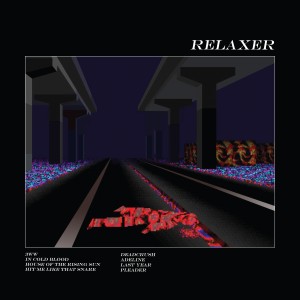 Wolf Alice's Ellie Rowsell arrives to add the female perspective to the story. She talks about the erosion of England's coastline, where Hornsea is located, and this might symbolize the wearing out of love – which is appropriate, given that the girls the wayward lad slept with did not respond to his romantic feelings and are from Hornsea, love is a decaying idea for them. Rowsel teases and takes on the Hornsea girls' voices, asking "Was this your first time?" in a cheeky manner, followed by some coy giggles, adding to the idea that sex is so devoid of feeling that for the man to have been so emotionally involved it must have been his first time. She then confirms this by saying "Love is just a button we press/Last night by the campfire" – for them, love and sex aren't meaningful, but instead are easily switched on and off in the press of a button, which is exactly what they did "last night by the campfire" where they met and left the story's protagonist.
Oh, these three worn words
Let me whisper like the rubbing hands
Of tourists in Verona
I just want to love you in my own language
Rowsell then joins Newman in the chorus, which again shows the song in its most emotional and intimate state. The addition of her voice and their harmonies signals that deep down, everyone is looking for love, even the girls from Hornsea. The most emotional line of the song are the last words that we hear, and after a brief guitar outro the song fades out. The memory that remains of the song is a beautiful one of raw emotion and honesty, that keeps us on our toes ready and waiting for alt-J's much-anticipated third album to drop.
Δ Δ Δ Δ
cover: alt-J © Marcus Haney
:: alt-J 2017 Tour Dates ::
06/16 – London, UK @ O2 Arena
06/20 – Zagreb, HR @ InMusic Festival
06/23 – Scheessel, DE @ Hurricane Festival
06/23 – Neuhausen Ob Eck, DE @ Southside Festival
06/28 – Ferrara, IT @ Piazza Castello
07/01 – St. Gallen, CH @ Openair Festival
07/02 – Rotselaar, BE @ Rock Werchter Festival
07/06 – Oeiras, PT @ NOS Alive Festival
07/06 – Trencin, SK @ Pohoda Festival
07/07 – Madrid, ES @ Mad Cool Festival
07/07 – Macclesfield, UK @ Blue Dot Festival
07/11 – Dublin, IE @ Trinity College Park
07/12 – Cluj, RO @ Electric Castle
07/14 – Salacgriva, LV @ Positivus Festival
07/19 – Ostrava, CZ @ Colours of Ostrava
07/20 – Wiesen, AT @ Out of the Woods
07/23 – Paris, FR @ Lollapalooza Paris
07/27 – Baltimore, MD @ Merriweather Post Pavilion
07/28 – Boston, MA @ Blue Hills Bank Pavilion
07/29 – New York, NY @ Panorama Festival
08/01 – Cleveland, OH @ Jacob's Pavilion
08/04 – St. Charles, IA @ Hinterland
08/07 – Morrison, CO @ Red Rocks Amphitheatre
08/09 – Los Angeles, CA @ Shrine Auditorium
08/09-16 – Budapest, HU @ Sziget Festival
08/09-13 – Newquay, UK @ Boardmasters Festival
08/17 – Trondheim, NO @ Pstereo Festival
08/18 – Biddinghuizen, NL @ Lowlands Festival
08/28 – Kiev, UA @ Artzavod Platforma
08/30 – Moscow, RU @ Stadium Live
08/31 – St. Petersburg, RU @ A2
09/01 – Stockholm, SE @ Popaganda Festival