Eerie, sombre, and personal, "Barking Dog," the latest release by Canadian group Dizzy, is a push forward when tired of beating yourself up.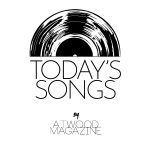 Stream: "Barking Dog" – Dizzy
---
"'Barking Dog" is mostly about how we're all just products of our youth; doomed in various ways none of us asked for," Dizzy frontperson Katie Munshaw says of their newest single. This gloomy statement makes for atmospheric and soothing music, pulling snapshots and emotions together in order to battle through hard times.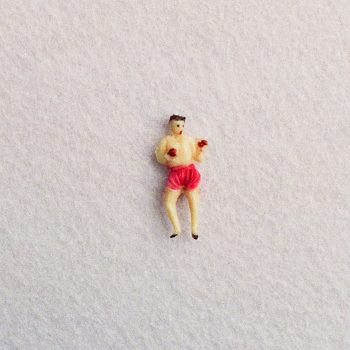 There are multiple layers of rawness to "Barking Dog" (released 9 November), from the musical origins to the narrative of the accompanying video. As Munshaw tells Atwood Magazine, ""Barking Dog" began from a guitar idea Alex uploaded to his SoundCloud years ago. Charlie and I were feeling creatively stumped and were grasping at straws by sifting through Alex's ancient demo ideas for some sort of spark- Like 2016 ancient; before our first record was even recorded. It's funny because when you go to the demo on his profile you can see where I've commented all those years back saying how much I loved it. It had been sitting under our noses this whole time waiting to be turned into something."
It is not your fault
you wield a dullish sort of knife
you are made up of atoms from
someone who like a wishbone
has left you in the sun to dry
and don't you know
you can't stop the tears from coming
baby you were always meant to drain
and no amount of loving
can stop the dog from barking
when she's in pain 
There's a sad darkness that runs throughout, the pace increasing and becoming more dramatic as the song progresses. With each chorus, each admitting of "'Cause now I know I can't stop the tears from coming, baby I was always meant to drain," there is a greater sense of desperation.
"The vocal you hear on the final track is the scratch vocal from the first time I ever sang the words out loud in our little studio in my mom's basement," Munshaw explains to Atwood Magazine. "I wanted to edit a few lyrics but no other take really compared to the bored sadness of the first take. It felt like sharing a secret for the first time, bubbling with whatever makes that song sound so sour."
---
Knowing that the song has been left relatively untouched and that it's a snapshot into moments of the past, whether it's the early experimentations with the guitar or the spontaneous recording of vocals, intensifies its nakedness. Vulnerability is expressed through the reference to Munshaw's family dog that had suffered abuse prior to its ownership, that pain can still be present and profound even if not evident, and in the video which sees a masked Munshaw having a breakdown in an empty public bathroom. The lighting is eerie, the atmosphere hazy and the mask is white with black eyes and pastel coloured touches. She shakes her head around, does pumped-up boxing moves with a glove on one hand, stares determinedly in the mirror and kneels and sits defeatedly on the floor. It's a play on the saying 'don't beat yourself up' but, in this case, beating yourself up can be a refreshing release of emotions in order to move forward.
I am the sum of parts
kick back and watch me spark
take all the things i lack
and brace for impact cause
the centre will not hold
darkness reaps what darkness sows
"I find it strange how musicians are often introverted people yet one of the largest parts of our job is visually selling ourselves to an audience. It feels unnatural to pine for strangers' attention to afford rent or whatever, and as someone who's particularly sensitive it isn't sustainable," Katie Munshaw says in regard to the concept of the visuals linked with the song. "To me the mask not only represents a calloused version of myself but it lends itself to an anonymity that I love. A Jane Doe of sorts. I like the idea of a female artist making the conscious decision to take her appearance out of the question for the audience." Having a disguise creates an air of mystery and, due to the anonymity, can also put more focus on the music rather than the person creating it. While this could work for those new to the Dizzy, for others the group is already recognizable.
Dizzy is a Canadian group from Oshawa, Ontario, made up of Katie Munshaw, Charlie Spencer, (drums) and his brothers Alex (guitar) and Max (bass). Their debut album Baby Teeth, released in 2018, was awarded the JUNO Award for the 2019 Alternative Album of the Year. As a dreamy coming of age account of life in the suburbs, it fully reflected where they were at and how they were leaving all that to seek out adventures. The following album, The Sun And Her Scorch (released in 2020), has a continued dream pop feel but with more experimentation, variation, and stories that derive from navigating adulthood. 
With all of this in mind, Dizzy's latest release draws upon another chapter in life; a coming to terms with an inevitable reality.
With the past experiences, such as the previous cruel life of the dog that would likely have stayed hauntingly in its memory, and the questioning of identity when put more in the spotlight, "Barking Dog" shows that hopeful futures are not always as bright as they seem but that they can be soothingly worked around when it gets too much.
— —
Stream: "Barking Dog" – Dizzy
---
— — — —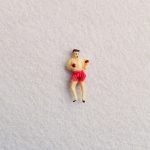 © Boy Wonder
:: Today's Song(s) ::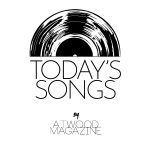 ---
:: Stream Dizzy ::