A gentle upheaval of achingly honest indie folk, Jessie Reid's debut mini-album 'Other Hand' is a radiantly raw and beautifully intimate expression of vulnerability.
Stream: "Home" – Jessie Reid
---
I'm interested in evoking a sense of vulnerability through these songs – a vulnerability that I think is inherent in us all.
A gentle upheaval of achingly honest indie folk, Jessie Reid's debut mini-album is a radiantly raw and beautifully intimate expression of vulnerability: A collection of visceral songs that cut deep into the core of our shared human condition. Warm and wistful, tender and delicate, Other Hand brings Reid's heart and soul to life in seven songs that promise to leave us moved, breathless, and hungry for more.
Watch as it breaks down beside us
When we've risked everything for love
Stand on the outside looking in,
We'll still hold on,
To all we could have been,
All we could have been.
Would you still take me for a fool if I let you?
Give it all away for you,
So take me Home
Take me Home
Released March 18, 2022 via AntiFragile Music, Other Hand is Jessie Reid's first extended player and the vivid glimpse at her burgeoning musical talent. Hailing from Shropshire in West Midlands, Reid has spent the past four years steadily establishing herself as a special voice in the folk and singer/songwriter realm. Her breathtaking voice resonates against stunningly atmospheric and ethereal backgrounds, soaring high and sweeping low alongside rich, delicate harmonies that resonate with a knowing warmth.
2021 saw new releases like the poignant confessional "Whole Heart" and the moody, groovy "Give Me Love" catapulting Reid's artistry to new heights, and every successive song seems to reaffirm her talents as both a songwriter and vocalist: Writing about her October single "Home," Atwood Magazine praised Reid for "three straight minutes of all the compassion and comfort our tender hearts need to get by… A lone acoustic guitar and layered vocals form the backbone of a heart-on-sleeve song that ultimately grows into an exhilarating flurry of effervescent wonderment, but spends most of its time in a state of fragile intimacy."
Following November's smoldering duet with London singer/songwriter JJ Draper "Madrigal," January's single "Other Hand" found Reid in her element, swapping between a state of solitary introspection and affectionate connection. The song also earned her the title of Atwood Magazine artist-to-watch; in our feature, we praised "Other Hand" as "a soft, sweetly soaring song exploring our drives and inhibitions, our internal chemistry, why we are the way we are, and why we do the things we do. The English singer/songwriter blooms on a radiant and tender outpouring of emotional indie folk." "Eyes can see right through," she sings in the song's wondrous chorus, evoking a sense of vulnerability and intimacy. "Can you feel it too? Take me by the other hand, tell me that you understand…"
---
It is this willingness to be candid and present in all of her songs that gives Jessie Reid's music that magic spark.
She dwells in depths of wonder, joy, pain, and hope as she reflects on life's little things: Those fleeting moments and passing emotions that, while here and gone, leave a seismic impression on the soul.
Speaking to Atwood Magazine, Reid admits how this EP is a long time coming for her.
"I've released singles in the past but really wanted to get out a full body of work, she explains. "Several tracks that tell a bigger story or paint the bigger picture. The songs ultimately aim to explore our internal drives, inhibitions, and why we do the things we do. I'm interested in evoking a sense of vulnerability through these songs – a vulnerability that I think is inherent in us all."
"I also wanted to sort of express the importance of relationships with others, whether it be family, friends, partner or even strangers. I think the line 'love will carry all our days' summarises the record really. Not 'love' necessarily in a romantic sense but more of a more universal but also unique to each different person sort of way! But basically, It is essentially… my heart, my soul and a guitar!"
It's the beauty and the simple awe of everyday living – set against a rich, subtle indie folk backdrop, and painted in lush, poetic brushstrokes.
Other Hand is an attempt by Reid to showcase more of her musicianship, as well as an attempt to connect with others on a greater scale.
"I've always wanted to release a track that uses the 'laptap percussive' technique," It looks good visually and always goes down well at live performances but it's been hard to convey this in the studio," she says. "I think my producer did a really good job of still incorporating the percussive guitar techniques on the studio record. Lyrically, my songs perviously have been more 'heartbreak' based so with this I wanted to convey the wider range of emotions. It's got many elements to it so I hope that this comes across and shows a certain depth."
As for the title, she explains, "I think it's really important to take step back and look at the wider picture. So we always say 'on one hand… but on the other hand.' It's about looking or thinking about things on 'the other hand.' I think there is also quite romantic about taking someone by the other hand. It's taking 'the other', the more vulnerable, the less seen part of someone."
As far as the songs themselves are concerned, Other Hand treats listeners to 24 minutes of catchy, cathartic heart-on-sleeve indie folk enchantment.
From the hypnotic charm of "Give Me Love" straight through to the bustling groove of Reid's ode to human connection "To Be Relied On," Other Hand captivates the ears and stirs the heart.
"My favourite bit is the violin part in 'Give Me Love,'" Reid says on the subject of favorites. "My friend Laura Reznek came to the studio and we added that in and every time I hear it, it grips me. Also quite proud that I've managed to add a few more 'upbeat tracks'. 'To Be Relied On' is a 'head-bopper'!"
As a lyrically forward artist, Reid cites two of the record's songs as containing some of her favorite lines. "'Love will carry all our days' from 'Give Me Love.' I also like, 'As the days keep rolling on we're living in hell again, but I'll still hold you in my arms when these days have been and gone' from 'Time Goes By.' It's a bit dark, but yet still evokes the importance of relationships with others."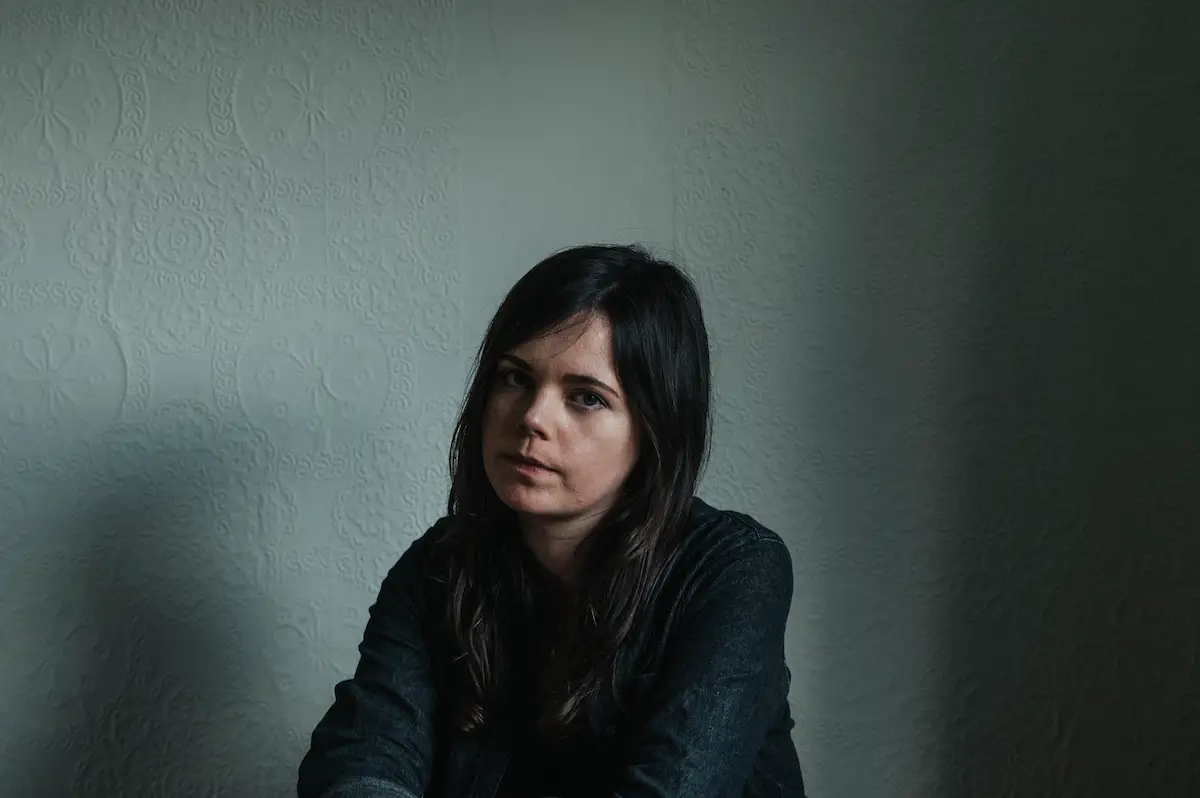 All told, Other Hand is an exciting multi-track display of talent from one of our favorite up-and-coming singer/songwriters. Jessie Reid holds nothing back in her writing as in her performance, and the result is a truly moving musical journey.
"I find that it's quite hard to tap into my own emotions, so songwriting is a very cathartic process for me. The record has sort of helped highlight what is important to me. I would love listeners to listen to the record in its entirity. I love Spotify but the shuffle button is not a good thing! I still love having CD's in the car where you listen to the body of music as it is – an album is a story so that's how it should be heard I think. The album starts with 'Give Me Love' which borders on the realms of heartbreak song but as the record progresses, we end with 'Relied On' which is meant to evoke a sense of happiness/optimism and the importance of our loved ones!"
Experience the full record via our below stream, and peek inside Jessie Reid's Other Hand with Atwood Magazine as she goes track-by-track through the music and lyrics of her debut mini-album!
— —
Stream: 'Other Hand' EP – Jessie Reid
:: Inside Other Hand ::
— —
Give Me Love
This is the song of the EP that came quickest to me. It's strange when you're writing a song, sometimes it will come to you in a few hours or sometimes a few years. This one was the former. I once read a book a few years ago and it referred to 'holding a heart in your hand' and it really stuck with me. I think that's almost what love is – offering something as fragile and like sort of raw and unique to someone else. Give Me Love is a reminder for us all to be careful with the hearts of others.
Time Goes By
This is an old song that was re-written for this EP. I'm currently writing a PhD on the phenomenon of Freud's repetition compulsion and this song is about that – its about repeating things we shouldn't. For example, we go back to toxic relationships, we smoke, we drink, we eat bad food – we all know we shouldn't but 'as time goes by we keep heading round in circles never letting go'. This song is about realising these things and asking 'where do we go from here?'. Actually the key to breaking this pattern is realising and acknowledging these negative pattens. So in a way, I really really hope that I can perhaps make one person aware of their pattern and help break it.
Home
This is the most personal song I've ever written. The guitar part was written years ago after I lost someone – it was sort of meant to be a lullaby or instrumental that would provide relief in a time of crisis. After a couple years I decided I wanted to write some words and ultimately it is about grief and wanting someone back. To 'take me home' is to take myself back to a time shared with that person. I love the peacefulness of the guitar and how it's almost like a 'Disney' style opening. I didn't want it to be a sad song – more of a comforting song so decided to add the 'foot-stomping' outro that I could always imagine being played at a festival.
Madrigal
This track was co-written with my friend JJ Draper. We wanted to write a song based around old traditions with elements of the mythical and magical. I'm from a town called Shrewsbury and there is a big folk festival there every summer by the river. JJ and I drew upon shared festival experiences and it resulted in this track!
Like I Do
This is a love song, but written accompanied by q percussive laptap technique. Basically you lie the guitar flat down so you can play percussion, bass and melody all in one. The lyrics are my version of a love song – it's the essence of saying to someone – I know you – You know Me – and there is no one else in this world that will know each other like we do. Why don't you 'pour your soul out'. I'm essential saying – trust in me, cos no one else will get this.
Other Hand
The track is essentially a song about overcoming shyness. I think no matter how extroverted or confident anyone is, there is always some element of inhibition inherent in us all. For me, there is one particular person in my life that I feel especially shy around which is a feeling that frustrates me. The verses in the song reflect this, whereas the choruses incite more of a sense of hope and resolution. There are people who truly know you and have a unique insight into your mind – they are the ones who can take you by 'the other hand' and 'tell you that they understand'. It's a song about combating fears with the help of those closest to you and not giving up on bettering yourself.
To Be Relied On
'To Be Relied On' is perhaps the most upbeat track on the record! I wanted to end the record on a high note so wrote a riff that would sort of fit in to a beers and sunshine in the garden atmosphere. It's a song about the importance of having other around/for you to be there for others. We all need someone to rely on – it's harking back to the age old 'no man is an island' sort of thing.
— —
— — — —
? © Emilie Cotterill
:: Stream Jessie Reid ::
---