Toronto-bred singer/songwriter JP Saxe continues his winning streak with his bewitchingly tender track "25 in Barcelona," finding hope in the depths of darkness and stunning with tangible emotion to remind us of lost love.
— —
Heartbreak has the ability to completely disorient your headspace in an unimaginably perplexing way. The confusion, hurt, hope and longing make the prospect of moving on and living a fulfilling life seem so separated from the current reality that you're tirelessly suffering through. JP Saxe entrancingly manages to completely encapsulate this state of disarray in a way that many singer/songwriters could only dream of.
Since the release of his fascinating debut track "Changed" last year, Saxe has unleashed a handful of tunes that showcase his enthralling R&B-influenced sound that's strongly rooted in astonishingly authentic lyricism. Last month, he treated listeners to the first part of his Both Can Be True project, which encompasses his passion-driven track "Blurry" and the overwhelmingly addictive tune "25 in Barcelona."
Stream: "25 in Barcelona" – JP Saxe
---
Both tracks delve deeply into the incomparable feeling of being utterly, fully connected to someone: Connected such that your lives become so effortlessly intertwined, that any thought of disentanglement feels distressingly earth-shattering. "Blurry" speaks to the precious euphoria that's found in the reciprocation of this poignant entanglement. The track is confidently driven by JP Saxe's tender, emotionally resonant voice, complemented by an array of intricate piano chords and ever-changing, energizing beats.
Meanwhile, "25 in Barcelona" captures an entirely paradoxical state of being. The track evolved out of a post break-up trip to Barcelona, arranged to coincide with stopping him feeling discontented on his 25th birthday. The track's graceful melodic guitar strums form a tender rhythm that manages to encapsulate a confusing dissonance of emotion, reflecting the awe of travel contrasted with the torture of a having an unbearably heavy heart.
I thought you woulda called yesterday
I said I didn't want you to
but I still thought you would
I don't know what I expected you to say
But I turned 25 and had in my mind
you'd be part of that in some way
Although the track's instrumentation is stunningly enthralling, the way that the lyrics sum up JP Saxe's duplicitous emotions, in such a beautifully succinctly manner, is nothing short of breathtaking. The personal story that acts as a never-failing anchor throughout unfolds to unveil amazingly moving, palpable emotion. Although the track's emotion originates from a uniquely personal story, JP Saxe conveys his story in a way that's accessibly relatable and heartwarmingly authentic.
I'm halfway round the world with all these people
Happy in a foreign language
Where they don't know a thing about you
I'm halfway round the world in Barcelona
Trying not to think you'd love this
This wasn't supposed to be about you
This wasn't supposed to be about you
It's reassuring to see that in an age driven by streaming, artists such as JP Saxe are still crafting well-thought-out projects that when intently listened to, culminate in an experience that's greater than any one of the tracks on their own. While he may have initially grabbed attention with his fascinating earlier releases such as "The Few Things" and "Anyone Else," Both Can Be True: Part 1 hints that the best is yet to come from this Toronto-bred singer/songwriter, who vehemently refuses to be pinned down to a singular genre.
— —
— — — —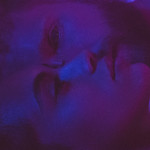 Connect to JP Saxe on
Facebook, Twitter, Instagram
? © Lauren Dunn
:: Stream JP Saxe ::