Snail Mail isn't in this for sometimes; she's in this for all time, and "Heat Wave" is her shining satellite proving that DIY is the new indie.
— —
I'm so tired of moving on
Spending every weekend so far gone
Heat wave, nothing to do
Woke up in my clothes having dreamt in you
There's a point in Snail Mail's debut album Lush, after the record has scaled you up and dropped you down a couple times, where Lindsey Jordan transforms from band geek to smooth operator – a yoga-fanatic cosmonaut.
After falling deep into those "Speaking Terms" dumps — a sleepy track as any made for the post-crush crushing depression nap — she continues the sonic charade into the next cut. And dreading the reveille, she's holding off for longer than recommended; waiting not for the first alarm buzzer on her cell to klaxon, but for the absolute last. As if fingerpicking in between gentle strums, it's a slow and subtle key to her relative guitar virtuosity and not terribly difficult technically—well, for a virtuoso difficulty is all relative to velocity, isn't it? Yeah, let's keep it rhetorical and just call that opening bar gentle, no? Like "a kiss on the cheek" as one of my better friends from college (let's name him Angel) would say in the throes of a comedown still higher than a monkey's ass strapped to a descending Soviet rocket. As such her voice bemoans waked-ness along the introlude, stretching from downward dog into cat's pose at a pace becoming of a beginner's Yoga class. It's all about acquiring a feel for the practice, you see? The faster but still as gentle fingerpicking will come later. The virtuosity has to bloom in some novice form, so if only she'd get up, put on the leggings, grab the yoga mat and go.
Stream: "Heat Wave" – Snail Mail
---
But no, for exactly 49 seconds, she sings under her breath as her phone beeps, beeps, beeps, beeps, beeps, beeps, beeps and beeps again until it shimmies off the nightstand onto the floor and cracks in a ragged fault along the glass face—no screen protector either. Hey, something's gotta give. Something's gotta make her pay for procrastination cocktail of mental blocks and a general sense of "ah fuck it, I'll do it in the morning." But at least she's up. She's up, she's up, she's up and it's not like the last time she was up for three minutes before realizing her blankets hugged her like the warmest clouds in the sweet heavens and it's not like later in the day when she has even less time and energy to deal with this mild-catastrophe of a permanently split-screen phone and it's not like she scrambles on the leggings, scarfs a Nutri-Grain bar in one hand, brushes her teeth with the other, grabs the yoga mat and goes or anything.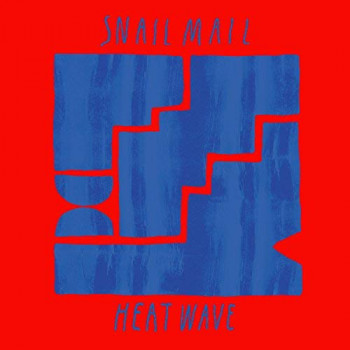 'Cuz the cut picks up like as if none of this early-morning shit-meeting-fan disaster happened; yeah, she even arrives gym-side a few seconds early, by some miracle. And Jordan doesn't look like the type of girl to be cheeky—her drab Eighties red-room appearance suggests Ally Sheedy is her greatest fashion inspiration and that Jonathan Byers is her best friend—and her album intro suggests she listens to Julien Baker and the rest of boygenius on repeat. In the encyclopedia of Eighties movie tropes, she's the archetypical soft-spoken outcast of the band nerds. But as the chorus begins in "Heat Wave' begins, you realize she's not a novice. In fact, she's just graduated from high school. And she's straight vinyasan. That tempo change is just that shocking — everything goes electric in dizzying, flashing speed. The poses push past comfort levels, everything is bending, flexing, contorting, reflexing, and holy hell is it hot in here, or am I just missing my child's pose?
Nay, the rhythm guitar punctuated by solo flourishes attests to her ability to layer like early-Johnny Marr, the drums find strength within the track, instead of without, the slightly disaffected lyrics are now charged with the emotion of an eighteen-year-old breaking free of high school stupidity. Not wanting~~ to sound the anachronistic nineties pastiche and say "you go girl," but damn: there Leslie Jordan goes. Baltimore, we have lift-off. And this record only just got rolling, it's only halfway done and that tempo shift ain't anything but a mindset shift.
Because this song isn't about how your life is a goddamn mess with no routine to speak of. And it's not about a clear-and-noticeable lack of motivation for bloody days, nay, weeks, nay, months. It isn't actually about the constant struggle to the gym and doing your new age-medicinal malarkey to make yourself quote-unquote "well." It isn't about grappling with social media to find some clarion call metaphor posted on YouTwitFace.com that finally busts your ass into action. Because that'll never happen. No one's ever logged off social media with well-placed desire to do what they love. They log off frustrated that they just spent two-hours looking at a screen that might as have been blank, that erases all the interesting parts of your brain and inserts an overwhelming blankness and white flash of featureless space. YouTwitFace.com as a place for connection? Shallow, sure. Information? Fuck no.
What  we (aka I) should  actually realize, is that "Heat Wave" is not some depressive episode keyed at first by sad music and eighties clichés before moving in stride with a choral weather-change and a scorching solo. It's about the fact that Lindsey Jordan feels under-fucking-appreciated by a summer crush. That's the simple origin of this rom-com gone wrong: it's about wanting the emotionally unavailable. It's about the "green eyes" and the anger that someone is not reciprocating a flippant affection, a non-recommended naïfness, a head-over-heels maybe-faux maybe-vrai connection not dictated by friend requests and liked posts. Will she ever get a reply? Who knows until the subject of desire pulls their head out of their lovingly oblivious ass and gives her the yes-or-no answer. Isn't that what we all want in the throes of fawning, budding emotions like this? Either quash the growth or water it, but don't just leave it on her balcony garden to wilt under this oppressive chaleur of RRRRAAAAAGGGGGGHHHHHHHHHHHHHHH-FEELINGS.
So the melodic lead flourishes stretch, bend and flex across the rhythmic frenzy of stances ,lifted from the Cure and dropped all along the verse, bridge and chorus. And what is  this unrequited love if not just a series of subtle hints, body language and suggestive Yoga poses? The rushing movement is just plain evidence of the fact that Jordan is in the thick of it with someone who's on a wave of "sometimes." A wishy-washy person who had just the same types of problems as Jordan this morning but then doesn't take any initiative as Jordan does on this track, no self-aware moment of "fuck it, I'm not living for an inflated sense of wellness, for someone else's love of the picturesque, for moments punctuated by who's tagged and who's not. I'm doing this for me."
So Snail Mail's not in this for sometimes; she's in this for all time, and "Heat Wave" is her shining satellite proving that DIY is the new indie — a genre term halfway between useful and buzzword. She will be commercialized just as much in the coming years, but for now Lindsey Jordan is ready to blast off. If some lucky astronaut manages to hold on, then they will hold on with hands made of titanium while the raging jet-fuel of ragh's push her to escape velocity. My only hope is that Snail Mail actually escapes the record label body before Matador cuts her engines. Me, I'll just burn my hopes up in the heat and flames of whatever happens in her future missions.
It'll be cooler than dying mid-vinyasa class, at least.
— —
— — — —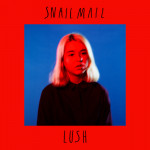 ? © Matador Records
:: Stream Snail Mail ::
---