"I was wasted for so long that sober feels like a new drug for me." Billy Lockett has poured all parts of himself into his empowering, beautifully raw, and intimately vulnerable debut album, 'Abington Grove.'
Stream: 'Abington Grove' – Billy Lockett
---
In life we go through so many trials and tribulations, innumerable twists and turns. One minute you can feel like you are on top of the world and the next you reach rock bottom. At times life can throw so many curve balls your way, you just want to give up. From addiction to the death of a parent, Billy Lockett's world was falling apart right before his eyes. Instead of letting himself progress further into a downward spiral, he channeled it all into an expressive twelve-track body of work.
Do you pick apart the pieces of your body
And overthink everything in your life?
Do you compare yourself to almost anybody?
Don't worry, I'm the same
Oh God, we're all the same
But you can't forget the places you've been
And you can't forget the fire you bring
And you can't forget the
little voice in your head saying
"Don't be so hard on yourself
And love evеry part of yourself
There ain't no shamе in you asking for help
So don't be so hard"
– "Don't Be So Hard on Yourself," Billy Lockett
Released February 17, 2023 via Photo Finish Records, UK singer/songwriter Billy Lockett's debut album Abington Grove is drenched in soulful vocals oozing with pure vulnerability. With every bold, heartfelt piece he bares it all and fans connect to that raw authenticity. Lockett is putting his whole self on display allowing listeners to gain the courage to do the same. There is a liberating and inspiring power that comes from divulging your every feeling and desire. Lockett does that in a time where he needs it the most. This captivating offering is an outpouring of intense catharsis.
"Abington Grove was the street name of my dad's house where I grew up, with him," Lockett tells Atwood Magazine. "He died when I was 22, which was a tough age to lose him. I've spent pretty much the whole time since then in the cellar of his old house writing this album, so it felt like it couldn't possibly be called anything else."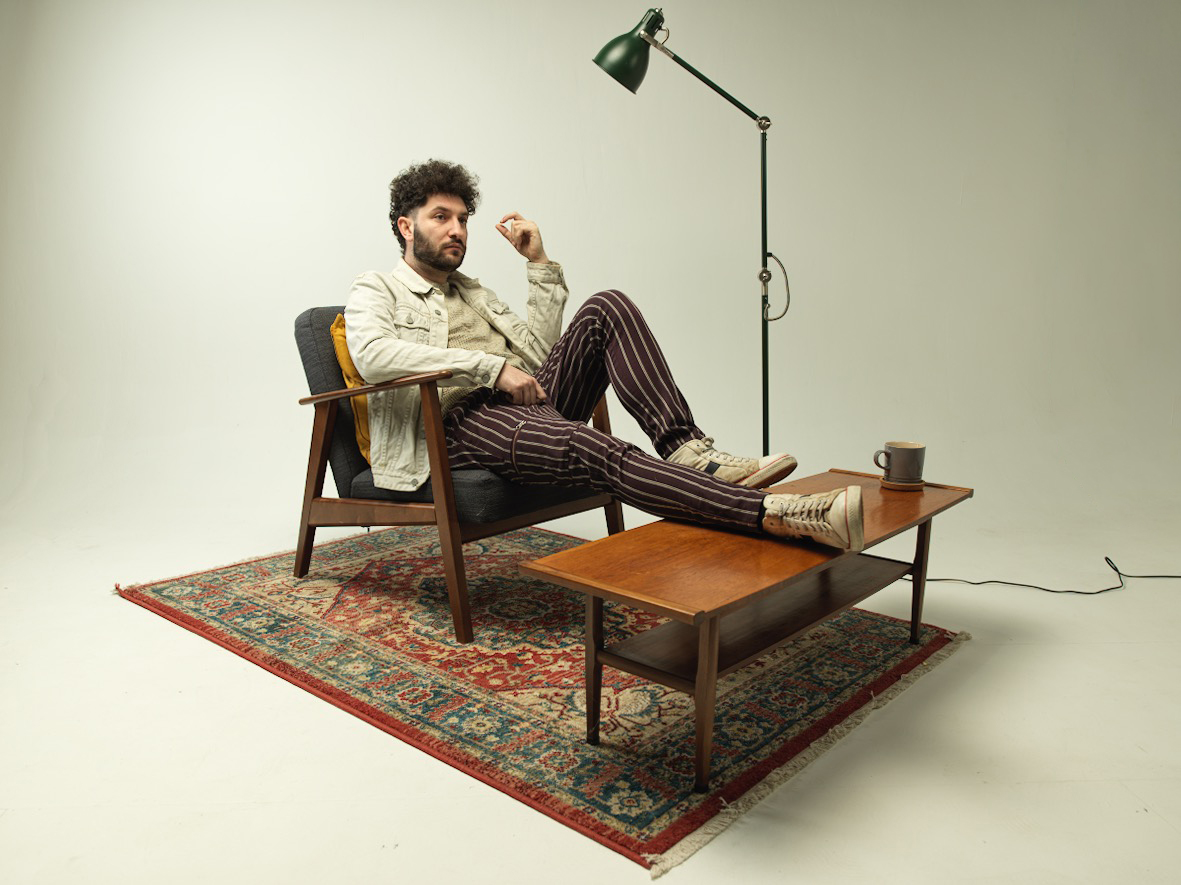 A Northampton native, Lockett grew up on Abington Grove, and when he lost his father, he moved back into his childhood home. Not long after, he joined forces with producer Barney Cox, and his album was born. Being back in that special place brought up intense personal memories. Lockett harnessed those poignant recollections and turned it into a show of strength. Such an act is not easy to do, but the process of seeing this release to fruition led to something highly positive and powerful. Halfway through making the record, he got sober. All those pent up feelings, once suppressed by addiction, are released into one carefully curated collection.
"I literally just spoke my mind and told stories…. I never really think too much about how much of myself I'm giving away," Lockett says. "Every song is a different piece of my life, whether that's involving love, addiction, self-doubt, or euphoria… building this body of work has been my therapy, and I can honestly say I've never been more proud of anything."
There are gut-wrenching songs like "Not Okay" that express deep sentiments of regret and heartache. The stirring piece reminds us to be okay with not being okay. Letting out our emotions is like lifting a weight off our shoulders, and that freeing sensation is felt strongly in the track. The song "Sushi" shines with warm vocals swirling atop lush, luminous synths. This laid-back, summery piece is one about seeking forgiveness and faith.
I wish I didn't call late at night
I wish we didn't have drunken fights
I wish I wasn't losing all sight, of what I am
I wish hadn't been here before
I wish I hadn't slammed your front door
I wish I wasn't losing control, but I am
I know that you're upset
Would you forgive, forget?
If I take you out for sushi on Ivory Lane
We'll get cheap tattoos of both our names
If we sneak in swanky bars on East Park Parade
Would you forgive me?
Would you forget?
– "Sushi," Billy Lockett
---
A definite album standout is the passionate and striking track, "Don't Be So Hard On Yourself." The stunning release soars with flawless falsetto and gentle piano keys. Most of us tend to have minds that are trained to focus on the negative aspects of ourselves. Lockett is sending us tender encouragement to be a little kinder with this important ballad.
Billy Lockett has poured all parts of himself into his empowering, beautifully raw, and intimately vulnerable debut album. Atwood Magazine caught up with the prolific artist to discuss Abington Grove's themes, Lockett's energizing live shows, and more!
— —
"Don't Be So Hard on Yourself" – Billy Lockett
A CONVERSATION WITH BILLY LOCKETT
Atwood Magazine: You have an intoxicating sound that incorporates elements of pop, soul, and R&B, what inspired this rich fusion?
Billy Lockett: If I'm honest I had no intention of going down any particular sound lane with this album, it's just a load of sounds I put together. I just had fun and let the songs kind of go down whatever direction felt right. I think the main things I aimed for was honest lyrics and nice chord progressions. In terms of production, I wanted it to feel interesting and the second it got a little boring I'd switch it up or flip a song on its head, so I guess I was just randomly mixing colors and seeing whether I liked the outcome. It was all a very naturally freeing process.
Thematically your new album touches on anxiety, overcoming addiction and seeking self-acceptance. What was it like unloading those deep emotions and what do you hope listeners will take away from the album?
Billy Lockett: Yeah, I literally just spoke my mind and told stories. I think at the time when I wrote the songs they really came from the heart. I never really think too much about how much of myself I'm giving away. I think once it's in a song I almost feel like the true meaning is hidden under everything else so it's like a Pandora's box. That makes it a little easier for me to be my honest self in a song, the second I start thinking about how people might perceive the lyrics is when the lyrics start becoming vague and beige, because I start second-guessing.
Your poignant piece "Don't Be So Hard On Yourself" is about freeing yourself from all the worry and doubt you can be plagued with. What advice can you give to others who also feel chained down by their anxiety?
Billy Lockett: Anxiety is a nightmare; I only recently realized it was the main reason I always feel so rough. Worry and doubt is the downfall of me, and I realized a lot of people suffer with the same issues. That voice constantly telling you you're not good enough, a little bit of it is healthy, it can even drive you to success, but managing to balance it out is difficult, so the aim of this song is to help people realize they aren't alone in it. 99% of people feel this and when you figure that out it makes it easier to deal with, the whole safety in numbers thing.
"Sushi" is a synth-soaked, laid-back, glowing release about wishing things had turned out differently. How was that track constructed lyrically and sonically?
Billy Lockett: I love that song, it's really fun, I wrote it with a good mate of mine, Maddox Jones, and even though the feel of the song is happy, the lyrics are actually about regret and begging for forgiveness. We started with a beat and wrote the whole song to a drum loop and guitar. It was only when we got into the studio that Barney, my producer, brought the synth world in and now it's an absolute banger.
You have performed some amazing shows, including supporting the likes of popular artists including Lana Del Rey and Lewis Capaldi. What is your favorite on stage memory?
Billy Lockett: My favorite on stage memory would have to be doing the Roadmender in Northampton. The atmosphere was electric and looking out and seeing all my friends and family in the crowd was really euphoric. There's no place like home.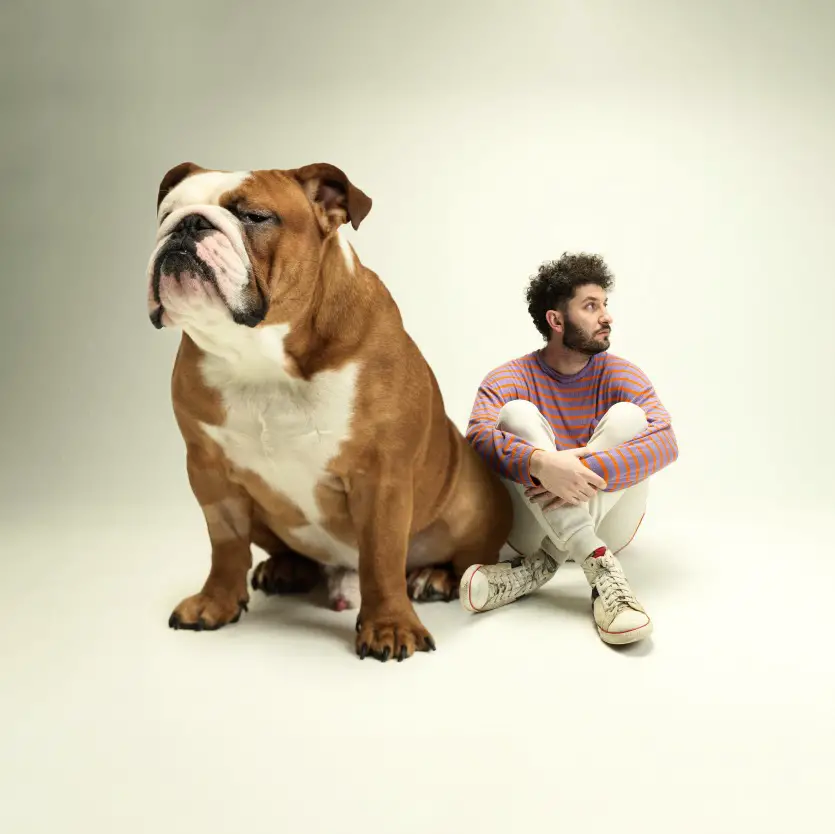 Anxiety is a nightmare… That voice constantly telling you you're not good enough, a little bit of it is healthy, it can even drive you to success, but managing to balance it out is difficult, so the aim of this song is to help people realize they aren't alone in it.
You open up about struggling in the past with an addiction to drugs and alcohol, what would you say was the catalyst that pushed you towards sobriety?
Billy Lockett: I think the catalyst is a number of things, loved ones around me, having something to be sober for and also having a different mindset. I definitely feel more responsible for my actions and have a general sense of just wanting to be a better person in general.
It must have been a lot to unpack dealing with the loss of your father and moving back into your old place on Abington Grove. How has this album helped you navigate this difficult time in your life?
Billy Lockett: Yeah it was tough at first but he passed away nine years ago so there's been a lot of time to deal with things and move on. I feel like making the album in his old house has made the whole situation better. I've come out with an amazing body of work from everything that's happened and it feels good to have come out with something special from such a dark origin.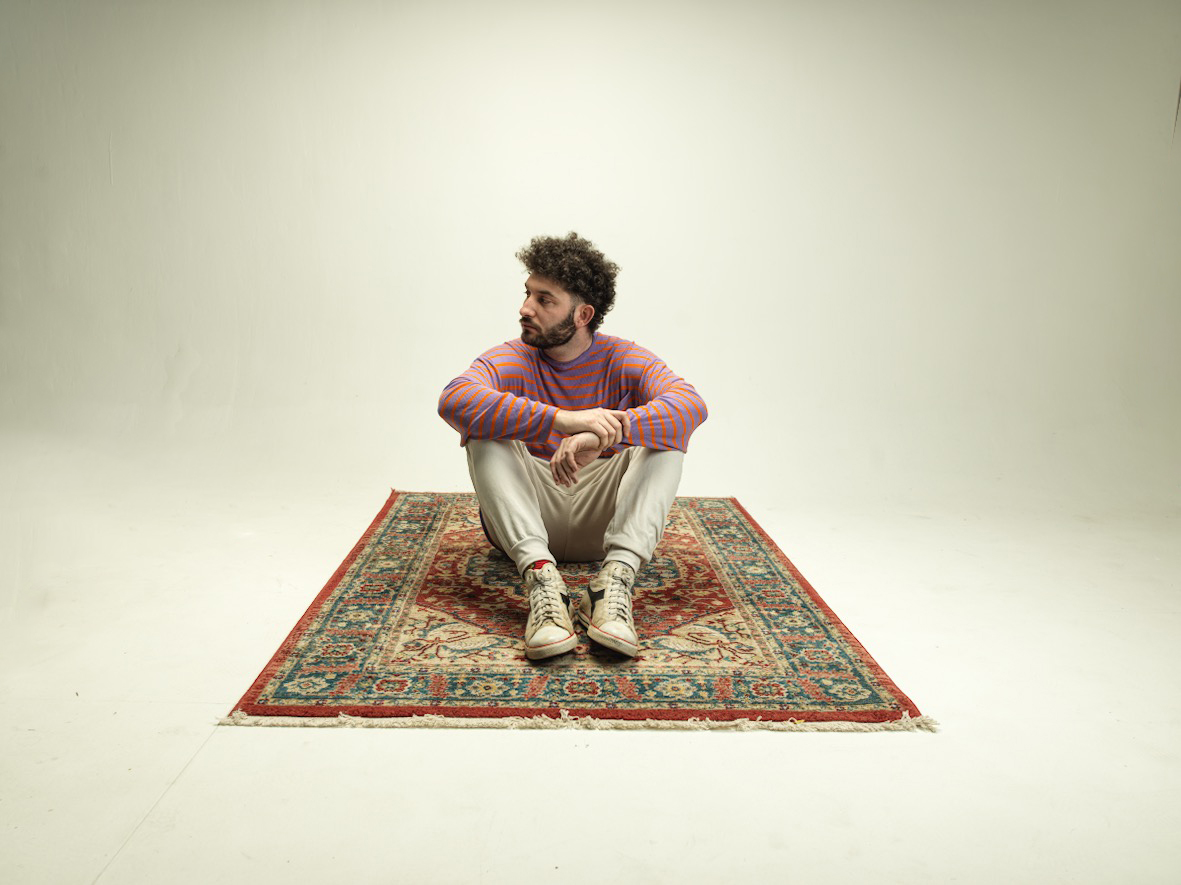 If you could collaborate with any artist of your choosing who would it be and why?
Billy Lockett: I'd love to collaborate with Eminem, I've been obsessed with his music since I was a kid and feel like we'd create something pretty special together.
Is there anything you are watching, reading or listening to at the moment you can recommend to our readers?
Billy Lockett: I'm watching the Last Of Us, I've played the game and I'm just totally obsessed with the whole thing. I'm also reading a book called One Million Followers all about marketing, kind of boring to some but I'm really into it.
Finally, what's next for Billy Lockett?
Billy Lockett: The next thing for me is to start making the second album. I'm already pretty far in to it. I am also looking forward to touring a lot this year and preparing myself for that Grammy…manifesting it now.
— —
Stream: "You're Not Alone" – Billy Lockett
— — — —
 © Gavin Wallace
:: Stream Billy Lockett ::
---