:: trigger warning ::
The contents of this article include references to sexual assault.
When I bleed, you don't feel no pain
Victims cry out every day. Some of those cries are heard, but the majority of cries are silent or fall on deaf ears. How do we express the inexpressible? How do we explain the inexplicable? How do we make these voices heard? Emily Blue, frontwoman of Champaign, IL band Tara Terra, has a story to tell. A survivor of sexual violence, Blue aims to break the silence of rape culture with her forthcoming debut solo EP, Another Angry Woman.
Atwood Magazine is proud to be premiering the debut single and music video from Another Angry Woman, "No Pain."
Watch: "No Pain" – Emily Blue
[youtube=https://youtu.be/ujKZ_lPEqEg?t=0s]
---
"No Pain," according to Blue, is "all about surviving, the immeasurable pain of sexual violence, and the detriment caused by our society's silence towards victims of abuse." The video features real survivors of sexual assault, all of whom have equally sad yet incredibly important stories to share. Too often, survivors are left silenced and shamed by society; they are worth less, mean less, and ultimately use less – unless being used for the means of somebody else's satisfaction.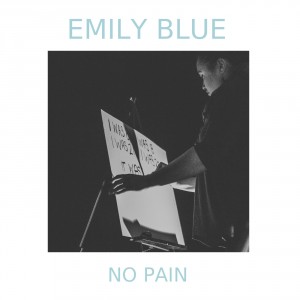 Presently, the truly disgusting atrocities wherein victims are being invalidated and made to feel as though their experiences and their bodies and their emotions aren't worth that of their attackers is all too common. Rape culture is unfortunately perpetuated to the point of it being called "untrue," and the unacceptable lack of concern by the media, the judicial system, and the general public is disheartening (an understatement).

"I created these songs [off Another Angry Woman] and never looked back," explains Blue. Resiliency threads through her words, as it does her music. "No Pain" is as empowering as it is enraging and cathartic: Blue's voice shakes the listener awake as she opens magnificently with the chorus line, "When I bleed, you don't feel no pain." "("No Pain") was very difficult for me to write and record,"she says. "Emotionally, I was in a state of anger and hurt. As I sang into the microphone in front of me, I was both determined and very afraid to break my own silence."
We all know just how this works
You distance yourself from the things you've done
Til no one hears the truth in my words
They're running away from the ruin
I have apologized so many times
I think I'm starting to unwind
Watch me unravel
"At the same time, I also felt extremely fortunate to feel the support of my community. The video for "No Pain" features other survivors of sexual violence, telling their stories or sharing empowering words through writing. While filming the video, I could tell that expressing these feelings was an important journey for each person involved, and I am so grateful to have witnessed their bravery."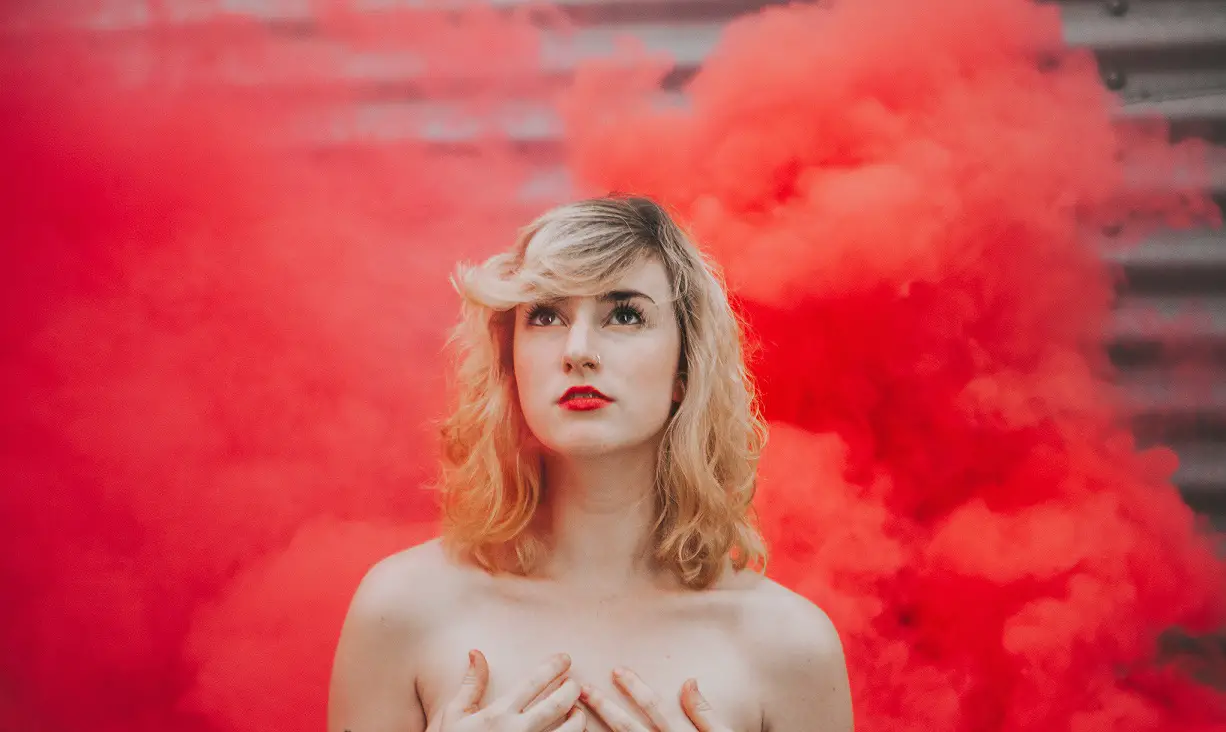 "No Pain" is so much more than one person's story – both metaphorically and literally. All profits from Emily Blue's Another Angry Woman will go towards funding RACES (Rape Advocacy, Counseling and Education Services), a rape crisis hotline in Blue's Illinois community Champaign-Urbana that was recently defunded. (The organization's webpage states: As of June 1, RACES services will be limited to the 24-Hour Crisis Hotline and Medical Advocacy. All other services have been suspended due to the Illinois budget crisis.)
I hold the hands of so many more
who cry in the night and endure it
They've had to walk this broken floor
They've done all they can to get through it
Nothing can take that away from me
I have so many things to believe in, you know
Rape is not an easy subject, but it cannot be "taboo." We have to talk about it, so that we, both as individuals and as a society, may confront rape and those who perpetuate it head on.
A body is not a commodity to be exchanged for goods and services – there is no good in a service if it is solely servicing the good of someone else. Emily Blue's "No Pain," and the accompanying visual, aims to show this, revealing the strength of those who have risen from the ashes after being so badly burned. It is the power anthem that we may not necessarily have anticipated, but it is certainly one we so desperately need.
:: "No Pain" – Emily Blue ::
[youtube=https://youtu.be/ujKZ_lPEqEg?t=0s]