Atwood Magazine is excited to share our Editor's Picks column, written and curated by Editor-in-Chief Mitch Mosk. Every week, Mitch will share a collection of songs, albums, and artists who have caught his ears, eyes, and heart. There is so much incredible music out there just waiting to be heard, and all it takes from us is an open mind and a willingness to listen. Through our Editor's Picks, we hope to shine a light on our own music discoveries and showcase a diverse array of new and recent releases.
This week's Editor's Picks features Pacific Avenue, Timothy Edward Carpenter, Maggie Miles, BROODS, Hallie, and Ezra Williams!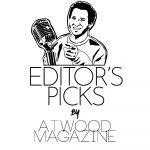 ---
"Spin Me Like Your Records"
by Pacific Avenue
My heart always aches after a great ballad, but for me, there's nothing quite like the euphoria of a great anthem: No outpouring or lament or longing compares to the feeling of your spirit being set free, all from listening to a three- or four-minute song. For those who shine brightest in the light, Pacific Avenue's "Spin Me Like Your Records" is an easy new favorite: The kind of radiant, high-energy anthem you can keep falling for time and again, letting go for a moment and letting the music take the wheel.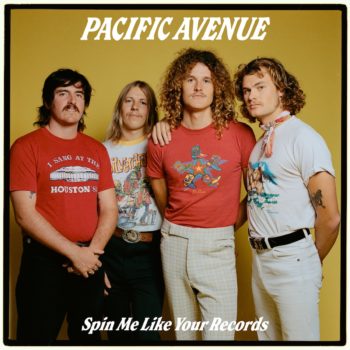 It got cold, so you took my jacket
Now don't you go forgetting about me, she said
I got a suitcase full of reasons
To make sure I go and give it on back
I won't forget you like that
No, I won't forget you like that
Released February 8th via BMG, "Spin Me Like Your Records" is the latest single off Pacific Avenue's upcoming debut album Flowers, due out May 5. The four-piece of frontman Harry O'Brien, lead guitarist Ben Fryer, bassist Jack Kay, and drummer Dom Littrich, Pacific Avenue have been churning up a flurry of inspiring alternative rock for the better part of the past five years now. Hailing from the Australian coastal town of Gerringong, their songs shine with the warmth, passion, and strength of four guys who've had more than their fair share of sun – and the beauty is, they've gone and bottled those rays up into each and every single release.
Following last August's cinematic singalong "Leaving for London," "Spin Me Like Your Records" is yet another instant hit that sees Pacific Avenue committing to another – and basking in the glow of a heart's promise. Their chorus isn't just catchy; it's insatiable, undeniable, and irresistible:
So if you say tonight, I'll give you everything
Spend some time under the covers
Hold me tight, I need no other
Spin me like your records, darling
You spin me like your records, darling
"The main theme behind writing 'Spin Me Like Your Records' was to get a fun, upbeat track that we could dance around to and have as a really nice moment in our live set for festivals," Harry O'Brien tells Atwood Magazine. "We got to a point where we thought we'd finished the album and had a listening party with our label, publisher, and management, and while we loved it, we all thought it could use some straight-up-and-down classic rock songs. So, we wrote our last single, 'Leaving For London', another album track, 'Modern Lovers,' and finally this single, and I don't think the album would be the same without them. It's just another silly song about being hopelessly into someone."
Hopeless romance sells, especially when it's dressed so damn well. Reminiscent of contemporary alt-rock bands like Young Rising Sons, Neon Trees, Bleachers, and Bad Suns – all groups who straddle the pop/rock line with upbeat explosions and restless reveries – Pacific Avenue are well on their way to making a name for themselves, both at home and abroad. "Spin Me Like Your Records" is admittedly brand new, but it already feels like a timeless classic – a familiar, comforting song we know we can always turn to for a pick-me-up – an emotional and energy boost, all in one.
We got older faster than we wanted
Small-town kids struggling for money
If I gave you everything you needed
Would you still blame me for leaving?
I won't forget you like that
No, I'd never forget you like that
So if you say tonight, I'll give you everything
Spend some time under the covers
Hold me tight, I need no other
Spin me like your records, darling
You spin me like your records, darling
Spin me like your records, darling
"panic attack in a michael's"
by Timothy Edward Carpenter
There's nothing like the cathartic release of crying out into the cold darkness surrounding you: "I just want to feel better, oh God, I want to feel better." That kind of inner upheaval isn't for anyone else to hear; it's ours and ours alone – a form of therapy and a means of lightening our heavy load, like a boiling pot whose water has nowhere to go but up and out. Sometimes it works; sometimes it takes two or three screams to get it all out of our system, but the magic and marvel of Timothy Edward Carpenter's new single is that it's all there, laid out for us to see, hear, and feel. Achingly intimate and painfully raw, "panic attack in a michael's" is the musical manifestation of Edwards' inner storm. Heavy and heartfelt, grungy and glistening, this song is the artist's impassioned implosion – the wreckage we just can't look away from.
Loitering in a Michael's
Cause you recommended
"Try to reframe my perspective"
But, I still don't get it
One hundred twenty an hour
Just to end up stranded
Beneath acrylic sunflowers
I'm trying not to panic
Personality test
Says "I've got something to prove"
Took a look at the facts
Guess it's my signature move
How reductive is that?
Yeah, Here we go again
My overthinking's in tact
It's clinical I'm convinced
Independently released February 9, 2023, "panic attack in a michael's" is the first single of the year from Atwood artist-to-watch Timothy Edward Carpenter. The Nashville-based singer/songwriter has consistently dazzled us over the past two years, finding himself and his voice through a solo career that followed the breakup (or rather, dissolution) of his former band, the "folkicana" group Edward and Jane. 2021's debut EP The Boy From Ohio remains a beautifully raw upheaval, and last year's PREP SCHOOL EP is still a brutally honest and breathtaking production.
Following the release of his first holiday song "annual trick" last November, Carpenter has wasted no time in starting 2023 off on a high note – albeit one that aches of emotional lows. One doesn't embrace the chorus, "oh god I wanna feel better" because everything's fine and dandy, but it's a testament to Carpenter's no-holds-barred approach to songwriting that he can share his most vulnerable experiences with the world through music. Sonically reminiscent of artists like Hovvdy, Christian Lee Hutson, and Sufjan Stevens, "panic attack in a michael's" blends indie folk and alt-rock elements into a singular cinematic and emotionally exhaustive eruption.
"I had just had a therapy session in which my therapist recommended I 'reframe my perspective,'" Carpenter says of his new song. "Later that day, I found myself in a Michael's department store staring at a wall-to-ceiling assortment of frames. I couldn't help but laugh, followed by tears and a downward spiraling anxiety as the metaphor came to life before me. I swiftly turned and left the store with only one thought racing through my mind – 'Oh god I wanna feel better.'"
"It wasn't long thereafter when I began demoing out a worktape of the track. I recorded the single with producer Tyler Thompson in about six hours at his studio in Nashville and while initially cautious about the subtle shift in soundscape, I am confident that in the end, we managed to successfully embody my art store experience in two and half minutes."
Forget all the clever wordplay and witty metaphor littered throughout this song; its chorus' cry is the linchpin cementing Carpenter as an emerging voice of reckoning and reason, time, truth, and hearts. It's easy to dwell in the darkness, but it's hard to capture it – to really bring it to life – in song. I don't believe it's in society's best interests to put pain on a pedestal, but I do believe in sharing messages that others can connect with, and sharing stories in which others might see themselves, and perhaps as a result, not feel so alone.
I'm making a bold assumption here, but Carpenter most likely wrote this song to help himself feel a little better; songwriting is therapy, after all. What makes "panic attack in a michael's" so special is that listening to it even one time can feel therapeutic and cleansing. This song aches from the inside out, and that's what makes it beautiful.
Why'd you start up the band?
I never liked that question
Maybe vain I'll admit
But mostly for attention
Fingers crossed in my head
It wasn't all for nothing
Said I should "throw in the towel"
The thought alone might kill me
I just want to feel better
Oh God I want to feel better
I just want to feel better
Oh God I want to feel better
I just want to feel better
Oh God I want to feel better
"Momentum"
by Maggie Miles
Last I remember hearing from Maggie Miles, she was spilling her heart out through the visceral and cinematic alt-pop of her debut album. Am I Drowning or Am I Just Learning How to Swim? remains a dark and instantly memorable introduction, but the past two and a half years have pushed the Virginia-born, Nashville-based artist slightly away from the alt-pop space, and towards the rawer world of alternative.
I, for one, couldn't be happier.
Closely following her recent releases "Asthma" and "Indecent," the dark, dramatic, and heavy "Momentum" arrived earlier this month as the latest single taken off Maggie Miles' upcoming sophomore album The Lack Thereof, set to release May 17th via Warehouse West Entertainment/BMG Rights Management
Working with co-writer and producer Sam Bergeson, Miles creates a space of raw, uninhibited reckoning: "Suddenly i'm reimagined, peeling off what i become," she sings at the start, her voice a beacon of angst and inner turbulence in a cool, dark, and foreboding soundscape. "Everything is just so tragic, maybe only when I'm involved." So begins an upheaval of the self that comes to its climax in a cathartic chorus that realizes such truths as, "I'll grow when I keep on putting on the pressure to change," and "I'm the only one that's in the way." This isn't just music to lose yourself within; it's music to live by!
losing sight of my purpose
hoping i can reach the surface
gravity is such a burden
I don't wanna lose momentum
but I'm riding like i'm on the brake
i don't wanna be too obvious but i have a lot i wanna say
I'm alone, but i know that i'll grow
when i keep on putting on the pressure to change
i know it sounds easy but
i'm the only one that's in the way
"The day I wrote 'Momentum' I had no clue what I was getting into," Miles tells Atwood Magazine. "It was my first time in the room with producer Sam Bergeson. I walked in and plopped myself in his producer chair in front of the monitors and he said 'well no one has done that before haha'. Shortly after a brief conversation discussing our shared love for good alternative music and its dire desolation in terms of recent pop top 40 songs, he started playing that opening progression and out of my mouth the word 'Suddenly' flowed like water. I was in a season of life where I felt stuck. I felt like I was living in vicious cycles of days blending together due to minimal movement on the front of my mental health and to be quite transparent my career. I remember that week in particular I was doubting more than ever my career in pursuing music. The verse happened pretty quickly."
"Sam nailed down the progression inside while I paced in his backyard writing the chorus that would then end up naming the song. A day I'll never forget. He's an incredibly talented producer, and it's a song that happened so naturally."
deficit of my conscience
playing hopscotch like the old me, so holy
but i've tried it out, flying solo
cleaning my cuts with dirty soap
"Momentum" continues to flow freely through an impassioned, vividly raw second verse whose words cut deep and leave a lasting mark, followed by another cleansing, captivating chorus that roars with dark light. This music hurts just right – and for everyone who's still growing, still changing, still becoming who they were meant to be, there's no doubt in this writer's mind that "Momentum" will not only help light a fire inside, but also act as an anchor, an inspiration, and a source of strength.
losing sight of my purpose
hoping i can reach the surface
gravity is such a burden
You told me my life is worth it
i don't wanna lose momentum
but I'm riding like i'm on the brake
i don't wanna be too obvious
but i have a lot i wanna say
I'm alone but i know that i'll grow
when i keep on putting on the pressure to change
i know it sounds easy but
i'm the only one that's in the way
BROODS' Georgia and Caleb Nott have come to be two of my favorite artists not only because of their ear for what's catchy and comforting, but also – and mainly – because of their unapologetic honesty and raw, real approach to songwriting. Their music has always hit close to home, but it's been on their latest records – 2019's empowering Don't Feed the Pop Monster and 2022's captivating Space Island – that the sibling duo have truly found their voice and come into their own as an undeniable singular force. Their latest single is just as raw, and just as brutal: Released February 23 via Universal Music Australia, "Fuck My Money" is a pulsing, feverish crisis. The band's inner turmoil is exposed on a deeply vulnerable, empowering, and no-holds-barred reflection on the capitalistic drives of the global music industry – where you're only as good as your latest song.
As Billy Joel once sang, "I know the game, you'll forget my name, and I won't be here in another year if I don't stay on the charts." As BROODS sing, "Eat my money, wear my money, smoke my money, fuck my money."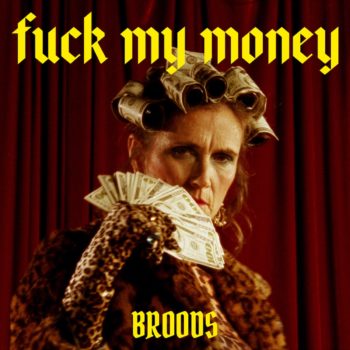 I'm just gonna take the money
They don't really care about me
Just watching as the car rolls back
But, I always had a feeling it'd go down like that
I'm just gonna take the money
Keep me warm, keep me company
At least no ones trynna take my weed
'Cause they'd rather have me high
than have to deal with me
They say its nothing personal
They say it happens all the time
So if it's too deep in the walls
Then maybe we should burn the whole thing down
Maybe we really should burn the whole thing down, and find a new way to focus on meaning and depth over commercial value. Trust me, if Atwood Magazine focused on the biggest names in the music world, we'd likely be a much more popular magazine. I never was much good with the popular crowd, though – and we prefer to focus our time and energy on the music that means the most to us, rather than on the music that will get us the most eyeballs. Nine times out of ten, those interests are in conflict.
The same goes for the major label world, where an artist might be championed by a certain A&R or executive at a label, but to most of the folks working there, you're a name on a spreadsheet together with totals, amounts, and dollar signs. Keep the numbers coming, and the cash advances come your way. But if the label can't recoup their losses, that might be the end of the road; gone are the days of developing artists over several years, and waiting until that fifth or sixth album hits Number 1. Fleetwood Mac's Rumours – one of the best-selling albums of all time – is the band's eleventh studio album. It's hard to imagine a band like that, or an album like that, existing in today's musical ecosystem.
I'm just gonna take the money
Run in rings till they come for me
Just laugh when the car rolls back
'Cause I always had a feeling I'd go down like that
I'm just gonna take the money
Straight in the mouth, yeah, its all I eat
Wrapped up in a million notes
Drill a hole in the hull, let me see if I float
I'm hardly the first person to talk about it, and granted it's hard to come up with meaningful and lasting solutions on the fly. BROODS know this as well as I do, as they conclude, "I'm just gonna take the money, run in rings 'til they come for me." It sure would be nice to fix a broken industry, but whose problem is it really to solve?
"The song was written when we were down to our last dollars and anticipating getting dropped (again) by our US label," Georgia Nott tells Atwood Magazine. "We were feeling extra existential and questioning everything. We've always made music for the love of it and to connect, never for our bank accounts. So one studio day, feeling a bit down on ourselves and frustrated with the music industry and how exploiting it can be so we just kinda said "fuck it, let's dance" and got our feels out. I remember a conversation I had with an Uber driver around that time. She told me "money is a good servant but a terrible master" and that stuck with me. This is our song to remember that. To say 'I own you, you don't own me' to the flimsy five dollar note in my wallet and take some small bit of power back."
"Fuck My Money" is a gorgeous alt-pop anthem exposing the cracks in the foundation. We can't continue on this way forever, and unless we're all going to go out in a blaze of glory, things have to change.
Eat my money
Wear my money
Smoke my money
Fuck my money
They say it's nothing personal
They say it happens all the time
So if it's too deep in the walls
Then maybe we should burn the whole thing down
"Shift the Focus"
by Hallie
Love's loss doesn't always feel this comforting, but it's a tribute to Hallie's burgeoning artistry – and perhaps to the strength and maturity of her last relationship – that she's able to bring us down so easily. The focus single off the rising Australian artist's recently released debut EP This Is Love, "Shift the Focus" is a gorgeous indie pop anthem aching with intimacy, understanding, and the unknown. It's a bittersweet parting of ways – the kind we all wish we might have, if need be, where two hearts split for the right reasons, and in doing so, they set each other free.
On a trip to nowhere
Our bodies planted there
Obsessed with what's next
You've always been fanatic
So much to beware of
Hurts how much I care
Guess we've got our flares
I've always been so dramatic
"'Shift the Focus' was the first track I recorded off of the EP and my first proper exploration into my pop sound," Hallie tells Atwood Magazine. "It was exciting to play with sounds that were out of my comfort zone and it opened up new ways of writing and thinking about music. Before going to Sydney where I wrote the track, my partner and I did a mushroom trip and discussed our relationship honestly; hence the first lyric being 'on a trip to nowhere.' We took an intentional moment to acknowledge the love and growth we've given each other and were honest that it had to end at some point and we felt it was nearing shortly."
"It was so completely bittersweet; It didn't mean we didn't love each other, we just had no more to learn from each other through romance. It felt special to be able to share those feelings and not worry as much about how or when it might end. We just wanted to let it be what it was in the present and enjoy that. It's such an important part of the This is Love EP because it was a pivotal part of working out what love looks like for me and how it's not always being happy or seeing the long-term. Leaving the relationship when it was time was an important act of love to each other."
Hallie's chorus captures the fire that still burns bright, even as the wick slowly unravels:
Could we sit and stand still
Let it all spill
Your first go letting yourself feel
drowned in this notion
Like the depths of this ocean
I get it
Dynamic, buoyant, and softly stirring, Hallie's heart-on-sleeve "Shift the Focus" still hurts deep down inside, but it's soothing at the same time. She finds meaning in letting go, highlighting how our heaviest days can also be our lightest, and how shifting the focus away from one area can allow us to give love and attention to another. "Glad we had this moment out loud," Hallie sings, "but let's shift the focus… could we sit and stand still?" Her heart may ache the next day, but if it's for the best, then this truly sounds like the best way to go out. Here's to the happy goodbyes, that bring tears of love and joy to our eyes.
It's my fourth time around the sun
Still feel like there's another one
In a minute we could be done
So let's shift the focus
And let it go nowhere
Could we sit and stand still, let it all spill
Your first go letting yourself feel
drowned in this notion
Like the depths of the ocean, I get it
Let's just make it work for right now
It's not you, it's not me either
Glad we had this moment out loud
So let's shift the focus
Drowned in this notion like the depth of this ocean
I get it, I get it
"Deep Routed"
by Ezra Williams
Caught between the ghosts of the past and the desires of the present, Ezra Williams' first song of the year is hauntingly, achingly beautiful. "If it's what I dream I want, why can't I let myself have it?" Such a simple question on the surface, but dive a little deeper, and we quickly come to find the answer is more complicated than we thought. Moving on isn't as easy as saying you want to move on, or even knowing deep down that you need to move on; the heart and the mind are often at odds with one another, and in "Deep Routed," we feel that conflict come to life as Williams struggles to give themselves full and unequivocally to their current relationship/situationship:
Something's stopping me
Something's shutting my mouth
Every time you say things first
I say them back but it doesn't count
Deep routed
But I don't remember why
Your hand on my lap made me shake
And on the train home I cried
Released February 15, 2023 via AWAL, "Deep Routed" is technically Ezra Williams' debut single – at least, under their current moniker. Formerly known as Smoothboi Ezra, the Irish songwriter, multi-instrumentalist, and producer has been dazzling the indie world with intimate upheavals and stunning serenades for the better part of the past five years. Their name change represents both a fresh start and a clear step forward in their art and artistry, as they dive deep into their lived experiences as a person who is gender non-binary and on the autism spectrum.
Williams' music has long felt viscerally raw and human, combining an honest, open book perspective with comforting, catchy melodies that get caught all too easily on repeat upstairs. "Deep Routed" is no different; even as they spill their soul, embroiled in a bitter inner conflict between the head and the heart, they invite us to sing along through a mesmeric chorus that quickly becomes a mantra of yearning and aching desire.
If it's what I dream I want
Why can't I let myself have it?
If it's what I dream I need
Why can't I let myself feel it?
If it's what I dream I want
Why can't I let myself like it?
If it's what I dream I need
Why am I so scared to keep it?
"I wrote this about trying to deal with things from past relationships while also trying to give your all to someone new," Williams tells Atwood Magazine. This is their turmoil come to life; their lyrics delve unapologetically into their psyche, revealing a tender, vulnerable core that's just trying to figure out who they are, and why they are the way they are. Why can't they let go? Why can't they move on? Why can't they be fully present in the here and now? Why can't they love the person who loves them? And as Williams winds up asking on repeat, "Why can't I change?"
"Deep Routed" is soul-stirring – a stunning "debut" from an artist we've long loved, and will surely come to love even more over the coming year. Ezra Williams' debut album Supernumeraries is set to release sometime in mid-late 2023; stay tuned for more from this captivating 20-year-old singer/songwriter.
I'm only numb to the touch
That's not meant to cause pain
I don't recognize the feeling
So it just goes away
Am I scared of you?
Or am I scared that I'm not?
I'm lonely when you're here
I'm lonely a lot
Can't tell if I'm killing time
Or if this time is killing me
Convincing myself you're lying
And you hate me really
Is this how it is? Is this who I am?
Guilty from a kiss, rejecting your hand
It's always the same
Why can't I change?
Why can't I change?
Why can't I change?
— — — —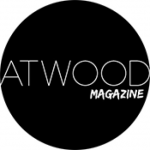 Editor's Picks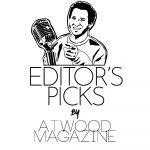 ---